Shay Mitchell says her new TV show is a lot like "Pretty Little Liars," and we're ready to watch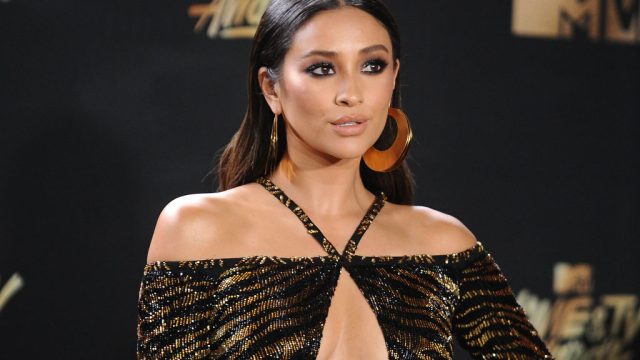 Pretty Little Liars may be over, but Shay Mitchell is gearing up to star in our next television addiction.
While we don't have many details yet about the new show, titled You, Mitchell did say it's "juicy."
The show will have similar drama to PLL, she said, but will be a slightly more mature version, and set in New York. (And on that note, it features everyone's favorite fictional Brooklynite and Lonely Boy, Penn Badgley from Gossip Girl.)
So for those of you still crying over the emotional goodbye Instagram posts from the PLL cast, cheer up, because You sounds like it can help us fill the void.
"It still has all those elements that PLL had with it being sort of a mystery. There's a romance part to it and it's just exciting. It's definitely going to have those elements, Mitchell told Entertainment Tonight.
Mitchell plays a character named Peach, who is a pretty dramatic departure from Emily Fields. Peach is more of a queen bee "mean girl" type, Mitchell said. She also has a complicated relationship with the main character, Beck.
"She has, um, a very interesting relationship with her," she said. "I actually catch myself sometimes 'cause I feel bad, you know? I'll say my line that's written for me and I'm just like, 'Sorry! I don't mean to sound like that.' But it's fun, it's so fun."
The show is based on a novel written by Caroline Kepnes, and Mitchell said the series intends to follow the plot closely.
"It's gonna stay fairly close [to the book] I'd say, the same way that we did with PLL. There's a common thread from the book that goes into the show and I think the same is true for You.
Meanwhile, it looks like Mitchell is certainly getting into the New York mindset. She's been spending quite a bit of time in the Big Apple, if her Instagram is any indicator.
We can't wait to tune in.