Shay Mitchell revealed her guiltiest pleasure — and it's one you totally have, too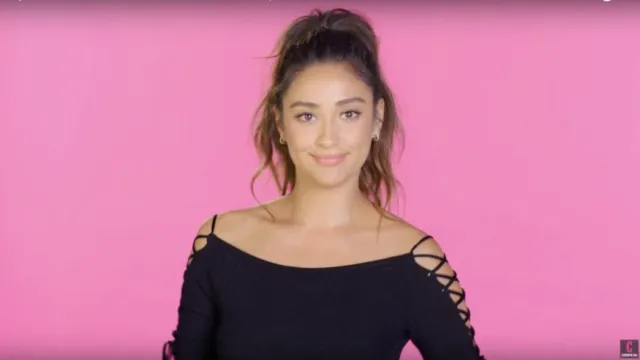 We all have guilty pleasures, whether they involve weekend-long Netflix binges, or pampering ourselves silly with spa treatments. And actress Shay Mitchell just revealed her guilty pleasure (and secrets for flawless skin!) in a video for Cosmopolitan.com. She also dished on topics like her favorite pizza topping,  go-to ice-cream flavor, and the product she can't live without. So basically, it was a great vid.
Take a look:
https://www.youtube.com/watch?v=9Wu72jfOu_8?feature=oembed
Yup, Shay Mitchell's guiltiest pleasure is reality TV.
We maybe could have anticipated this a tiny bit, since Mitchell has her own upcoming reality TV show called Shades of Shay that will offer fans more of a window into her life. Yes, please, and thank you!
And we've gotta say, we can totally relate to the whole reality TV love affair. Whether it's The Bachelor, The Bachelorette, The Voice, Top Chef, Survivor, or our recent obsession, The Great British Baking Show…they just keep making 'em, and we keep eagerly consuming.
via giphyWe also love to hear that Shay also loves Neapolitan ice cream and basically any kind of pizza. Seriously, RELATABLE.
Oh, and the item of clothing she can't live without? She nailed that one, too.
Black jeans.
"They're good for day and night," Michell says in the video.
Thanks for dropping these truths, girl! Gonna go binge watch some reality TV be a productive human now.