Shay Mitchell just shared her "Pretty Little Liars" audition tape, and it is absolutely adorable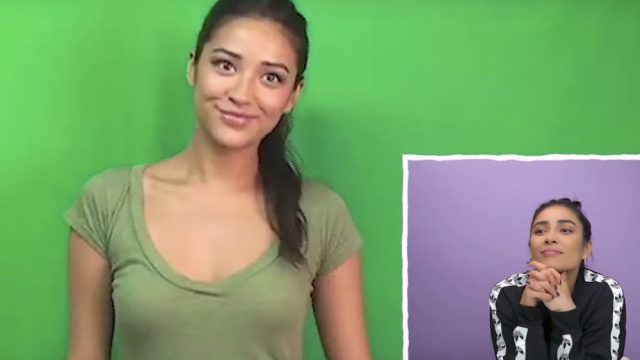 A lot of PLL fans have been asking Shay Mitchell about her audition tape. Finally on Friday, the Pretty Little Liars and The Heiress actress delivered the goods! She posted the video to her YouTube channel, where she's also recently started sharing makeup tutorials and travel tips. Even better? She watched it with us and even added commentary throughout the video. She started the clip with an adorable intro, too.
"A lot of you have been asking to see my PLL, Pretty Little Liars, audition tape, and I've stalled for as long as I could but I'm not going to stall any longer," she jokes. "I shot this eight years ago, and let's just say I was a little baby. And so now watching it I am a little bit embarrassed but it's fine. I'm going to watch it with you guys and I'm going to share my thoughts."
There are two scenes in the actual audition footage. Emily first running into Aria in the pilot, as well as Emily's initial meeting with Maya St. Germain, her future love interest. It's very cool to see how Shay started, and it's easy to see how much she's grown as an actress! It goes to show that acting, like any other talent, needs to be practiced over and over again. Mitchell has worked hard over the years on Pretty Little Liars to grow into the actress she has become!
Just look how adorable baby Shay Mitchell is in this audition!
https://www.youtube.com/watch?v=DgOUdtUlL24?feature=oembed
We can't wait to see Mitchell grow as an actress even more and see her career reach new heights! While The Heiress doesn't have a release date yet, but we'll definitely be tuning in to see it.