Pretty Little Liar Shay Mitchell got a new hairdo —and we almost didn't recognize her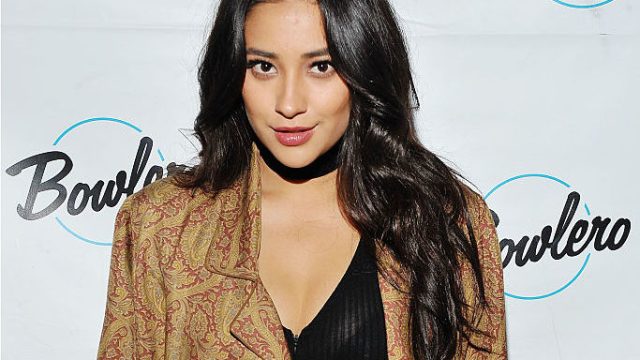 Pretty Little Liars star Shay Mitchell is basically a goddess here on earth. If you're looking for proof, just take a peek at her long, shiny locks:
However, while Shay's hair may still be shiny, it is no longer one thing: long. With celeb hairstylist Chris Appleton's expertise on her side, Miss Mitchell recently chopped off several inches of her dark mane.
Just look at how chic her new style is:
https://www.instagram.com/p/BI2oQc4jxi0
A side-by-side that will demonstrate why we almost didn't recognize Shay:
What's perhaps the best part is that Shay is radiating confidence while also rocking her new look. She's essentially making us want to book a hair appointment ASAP, so we can sport a shorter, chicer look for summer.
In this video alone, the actress proves that confidence is the best accessory out there:
https://www.instagram.com/p/BI24hLcDgWK
Plus, this isn't the first (and prob isn't the last) time Shay has experimented with her hair.
Just a few days ago, the Pretty Little Liars star sported blonde hair, establishing the fact that her look is ever-changing:
Though Shay may no longer have her long locks (blonde or not), she definitely has a sleek new 'do to go along with her applause-worthy self-esteem.