Shay Mitchell revealed she had a miscarriage in 2018, and called on fans to make this uplifting New Year's resolution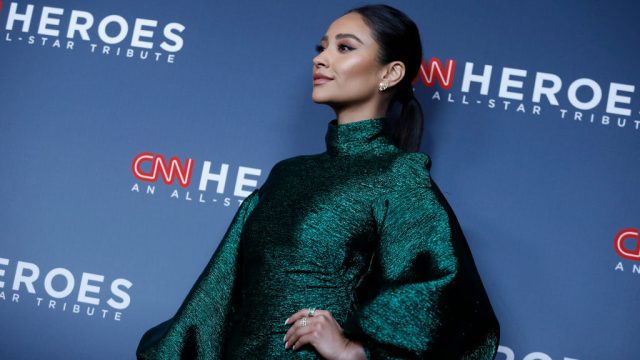 For Shay Mitchell, 2018 was definitely a big year—after all, she got to spend it starring as Peach Salinger in Lifetime's You. But behind the scenes, something else was going on in her life, and she hadn't filled her fans in on it until now.
In honor of the New Year's holiday, Mitchell opened up about something heartbreaking that happened to her in 2018: a miscarriage. While sharing the highlights of her year on her Instagram Story, she revealed that the last 12 months hadn't come "without some hardships," which included losing a baby. Mitchell shared a sonogram photo (with a broken heart emoji), and offered up a lengthy caption about how her miscarriage affected her and what she hopes her fans will do in the year ahead.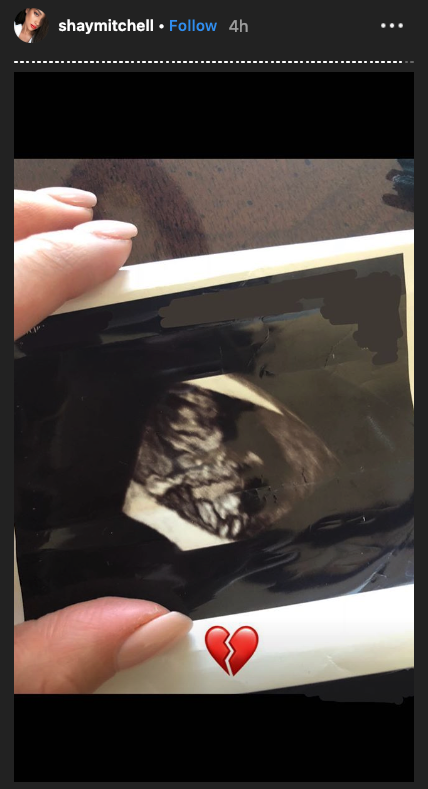 "We all have to deal with various struggles and challenges in life. And sometimes it's easier to only showcase the good times on social media, which is what leads many people to criticize it for its lack of authenticity," Mitchell wrote. "Having so many people follow me on Instagram and read my posts is both incredibly humbling and hugely uplifting. The support and affection that so many of you show me lifts me up during even my darkest days, one of which happened last year after I miscarried and lost the child of my hopes and dreams."
She went on to encourage her followers to show a little extra empathy to the people in their lives in 2019, because it's hard to know exactly what someone's going through based only on what they choose to share with the world online.
"In the spirt of the new year, I think that we need to remember that we are all on this journey together—in good times and in bad—and to remind ourselves that we seldom really know or understand the struggles and hardships that other people are going through," Mitchell continued. "So, for 2019, let's all try to be a little more compassionate, empathetic, patient, and thoughtful with each other."
This is just another reason we love this former Pretty Little Liars star. We're crossing our fingers that she has the 2019 of her dreams.