Shay Mitchell looks like an epic island queen in this giant bean bag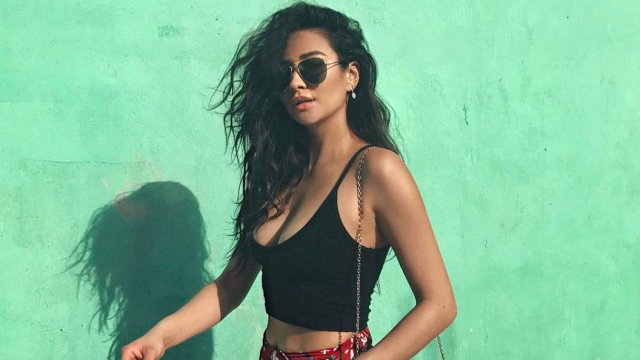 Here's the deal: when you're Shay Mitchell, everything you do looks incredible because you're essentially a goddess in human form. It's just the world we live in, you guys. Shay's life after Pretty Little Liars has been pretty darn dreamy, with her killer shots from her incredible island vacation adventure continually giving us major FOMO. We heart her so much!
Her most recent shot from her trip has our minds blown. Talk about vacation inspiration. If only we could get her help planning our next trip with our squad. We can only imagine the selfies.
Seriously, even Shay in a BEAN BAG is so much more than someone in a bean bag. Just look at this!
She captioned the photo,
"I was going to buy a bean bag for the studio but I'm thinking this will also work... #nesting"
Our bean bag is Shay's epic island nest. Honestly, she is so beyond us. We bow at your feet!
Every shot is just as stunning as the last. We want to be her so bad.
Just casually walking around a tropical paradise looking like an actual queen.
But are we surprised? This is what Shay looks like in her everyday life.
Like, HOW?! We do not look like this in sweats.
Well, when you're Shay, even the everyday is pretty darn extravagant.
We just have one question, Shay: teach us your ways?