Shay Mitchell might be faking her Instagram vacation pics, and the evidence is pretty funny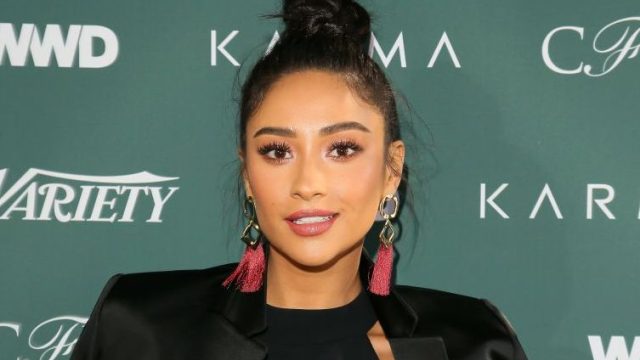 This is one of the strangest stories we've read in a while. If you look at Pretty Little Liars alum Shay Mitchell's Instagram profile, you'll see that she just got back from vacation in Asia. Or…did she? Some super sleuths think that the actress might be lying about her travels. Err. Say what now? Well, there is some evidence that suggests she might have lifted some of her vacation photos from other sources. What's the deal, Shay?
Let's look at the evidence. StyleCaster recently posited that some of Mitchell's travel photos on Instagram could be fake. Meaning, she didn't take them herself, but is trying to pass it off like she did. First, Mitchell posted the following photo of a building in Hong Kong to her Instagram Story. But if you look closely in the bottom left hand corner, you'll see a cursor! StyleCaster reverse-searched the image and found it belonged to a photography blog for Canon. Weeeeird.
Here's the pic that Mitchell posted on her Instagram Story.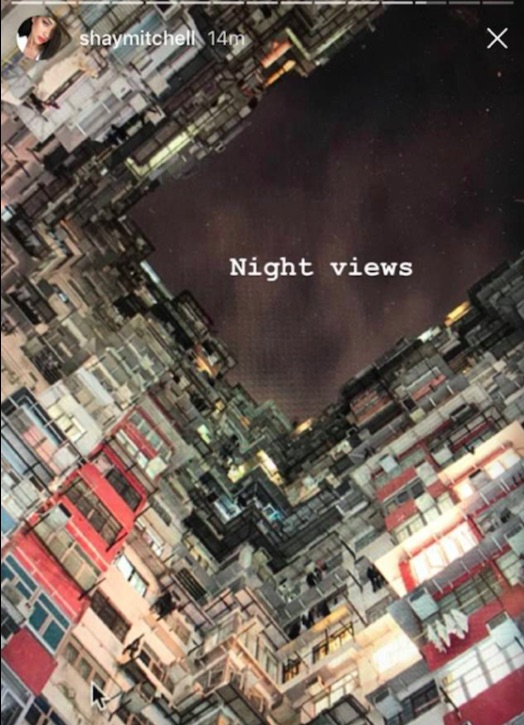 Look at that cursor in the bottom left hand corner. We're so confused.

Here's the original photo that people believe she might have stolen from Canon.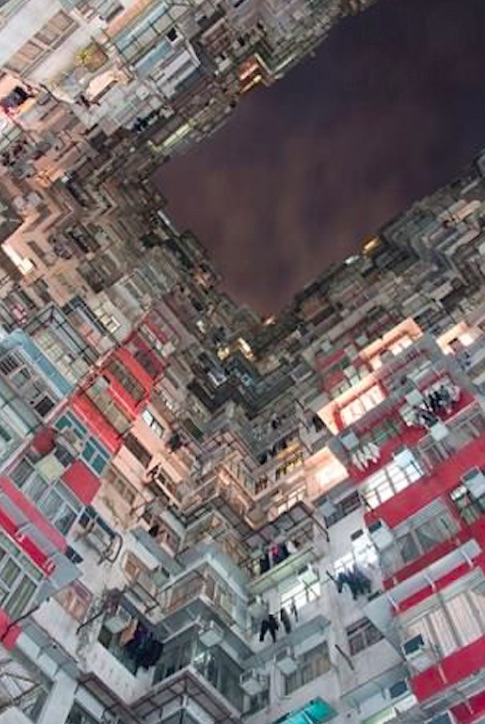 But, why, Shay?
The investigation continues. Stylecaster reverse-searched another one of Mitchell's photos, this one of a baby blue building which she captioned, "When buildings inspire your next nail polish change ?? #pastels". Mitchell added the hashtag "#ShaycationHongKong" but has since taken it off, because apparently this photo is not even from Hong Kong, but from Tokyo.
Here's Shay's photo.
https://www.instagram.com/p/BhBesUShBH7
And the original? It can be found on photographer Jan Vranovsky's blog. So, so strange.
But wait — there's more. Shay 'Grammed this photo of the Jing'an Temple in Shanghai.
It's the same photo that the Instagram account @ShanghaiNowandThen posted in 2016! Sure, one could argue that you could take a similar photo if you try to find the same angle. But, if you look closely, you'll notice that all of the tourists in the background are identical.
StyleCaster shared two other instances that follow a similar pattern, but you get the point. Unless Mitchell has some sort of time machine that she's using to cruise around Asia, it seems like she's stealing pictures and not giving credit. Come on, Shay!
Mitchell has gotten a little defensive since the accusaion.
She posted a photo on April 6th with the caption: "Yu Garden // Shanghai ?: taken by me." Okay, taken by you. Got it.
Later in the day, she posted a photo of herself admiring the Shanghai skyline.
It had a pretty savage caption: "View so nice it almost looks… fake."
This still doesn't explain why Shay Mitchell was stealing photos in the first place. Especially if she really was in Asia. Was it for her Insta ~aesthetic~? We're sure people would forgive her if she came forward, explained, and apologized. At any rate, with the attention she's getting for it this time, we're sure she won't try to do it again.