Shay Mitchell looks like an ethereal bohemian goddess in this floral gown at the "Pretty Little Liars" celebration
It's no secret that the wildly popular Freeform show Pretty Little Liars is coming to end in April of 2017. We've seen stars of the show get matching tattoos, post heartfelt messages to their Instagram and Twitter pages, professing their love to one another and thanking fans for being part of the PLL journey and honestly, we can't really imagine what it will be like to not see them all together on the small screen every week!
Thankfully, that doesn't mean we wont see them absolutely slaying the red carpet like 28-year old Shay Mitchell did earlier this weekend!
The stunning brunette beauty attended a celebration of the show's upcoming Season 7B and looked like a flawless ethereal bohemian goddess in a stunning floral gown that we need like, yesterday.
Seriously, how is she even a real person? She exudes confidence and sexiness here! The floral print of her gown is ~perfect~ for autumn, and the pleats on the skirt give off a playful vibe. We love it!
There's that signature smile! Tousled, wavy hair, a smokey eye, and a nude lip are all the perfect accessories for a celebration!
And look! Our favorite PLL BFFs! These two look absolutely stunning!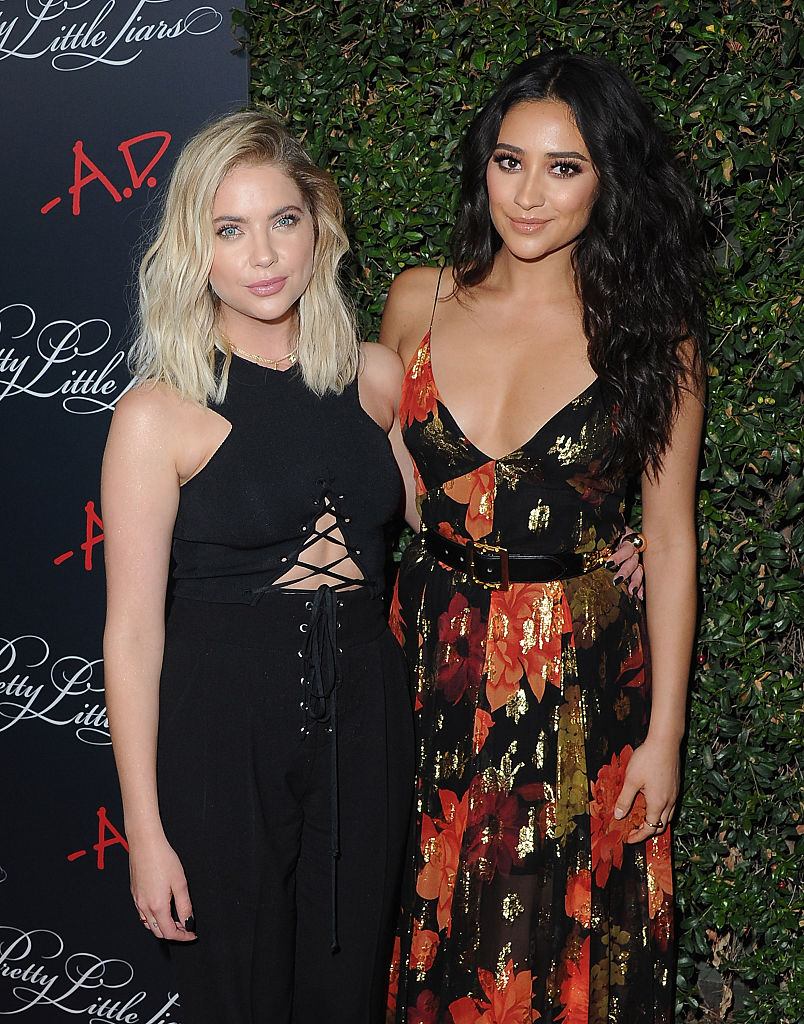 We've said it before and we'll keep saying it — she should just change her name to Slay Mitchell, are we right?