Shay Mitchell's new photos of baby Atlas are almost too cute for words
Nothing brightens our day like an adorable baby photo. Luckily, today, Shay Mitchell decided to serve us a cuteness overload with three new photos of her daughter, Atlas Noa. These aren't just any old baby photos, folks. These involve a fuzzy onesie, a stocking cap, and—wait for it—giant headphones on Atlas's tiny head. Consider our days brightened.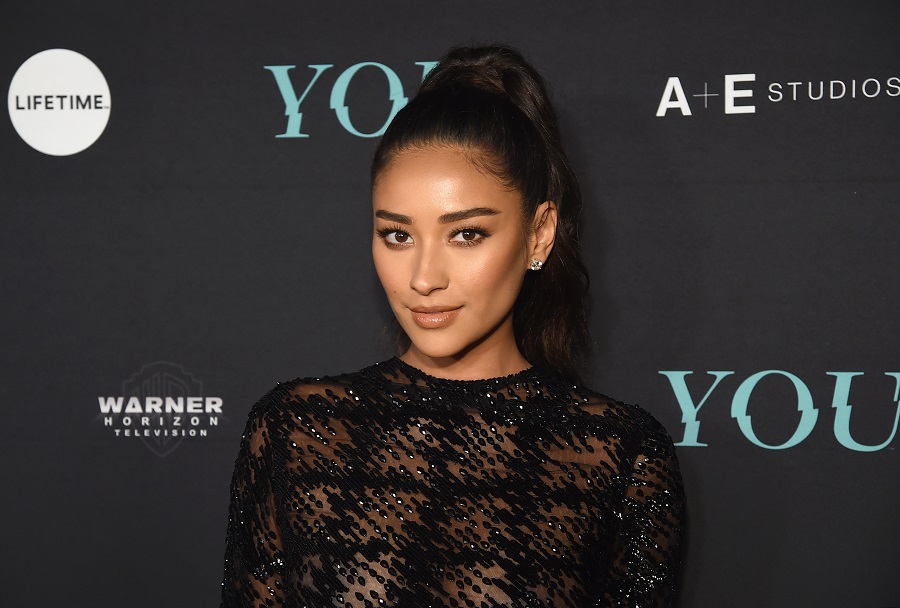 Mitchell is currently traveling in Vancouver Island over American Thanksgiving, and it must be chilly there, because she had Atlas all bundled up and ready to sightsee on Tuesday, November 26th. The You star posted a photo to her Instagram Story of the five-week-old in her car seat, and we can't help but wish we could give those big cheeks a squeeze.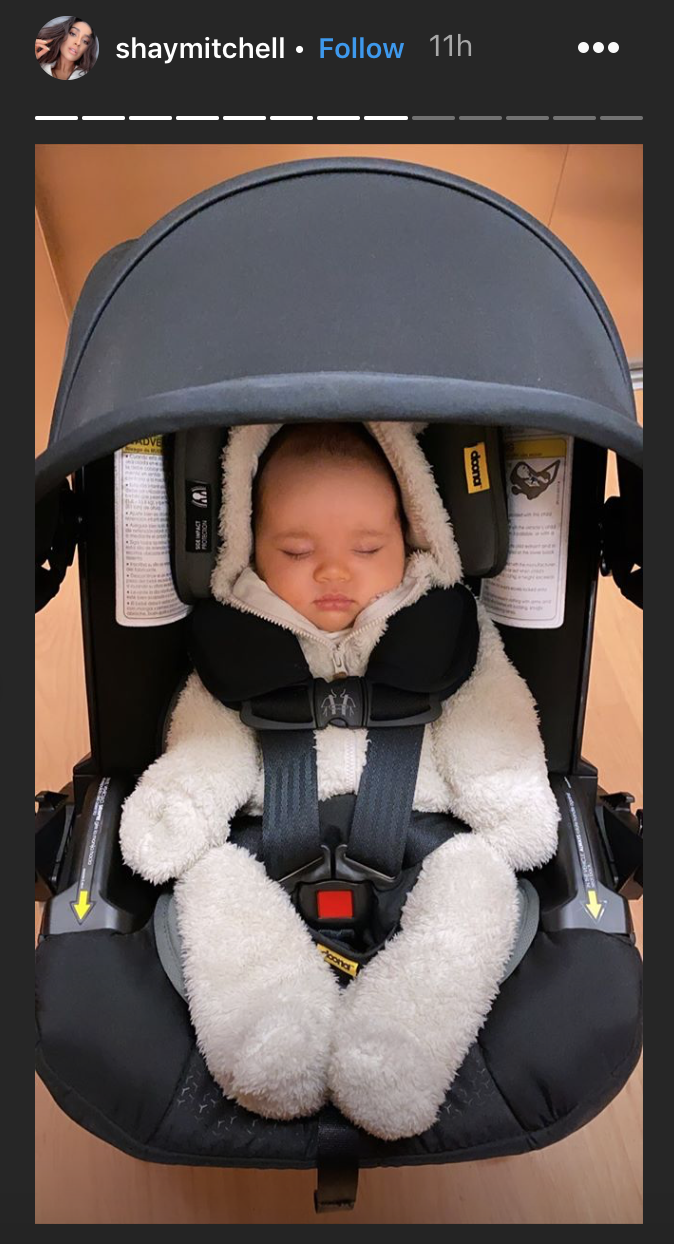 The mother-daughter duo didn't have your typical day of sightseeing. Instead of exploring the island by car (like us common folk would probably do), they took a spin in a helicopter for the prettiest views of the Canadian island. Hence, the adorable pink headphones protecting Atlas's ears.
"So cute it's unBEARable (mom joke)," Mitchell captioned the post.
Just look at that hood with bear ears…I mean, come on. Mitchell welcomed her first child with boyfriend Matte Babel on October 20th. Since then, she has treated us to so many adorable photos—like this one of her lying on a pizza box.
Fitting with her name, Atlas is already becoming a world traveler at the ripe age of one month and six days. We can only imagine what she'll be doing when she hits the two-month mark.