Shay Mitchell and Smashbox Cosmetics just released a beauty tutorial on how to style their new eyeshadow palettes
ICYMI, there was an awesome eyeshadow collection announced this week with our favorite Pretty Little Liars star. Shay Mitchell and Smashbox Cosmetics collaborated on a whopping SEVEN eyeshadow palettes! There's a look for every style: from sultry neutrals to vivid hues to the bolder than bold.
The Cover Shot shadow palettes are more than just another pretty addition to your battle station. The shadows are super pigmented and feature Smashbox's most blendable shadows yet. Every palette in the collab is a masterpiece, but the best feature has to be the larger trays of base shades. They're the most used and the first ones to run out, so, naturally, we need more! We deserve more!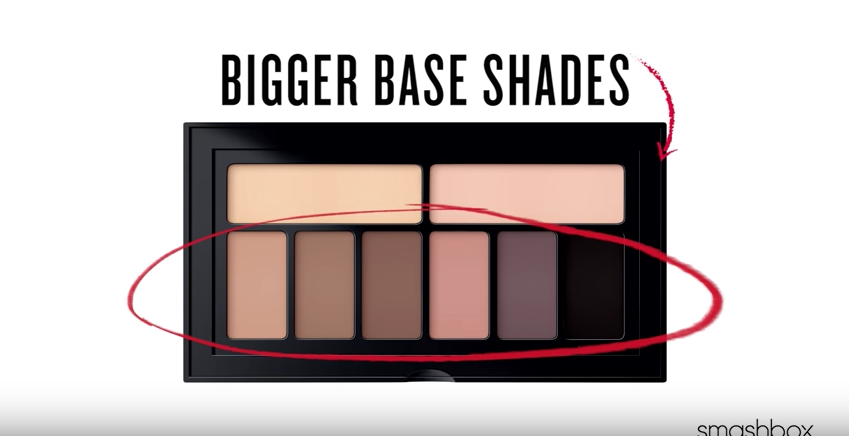 Here's a quick rundown of the palettes, there's "Smoky" which is absolutely gorge.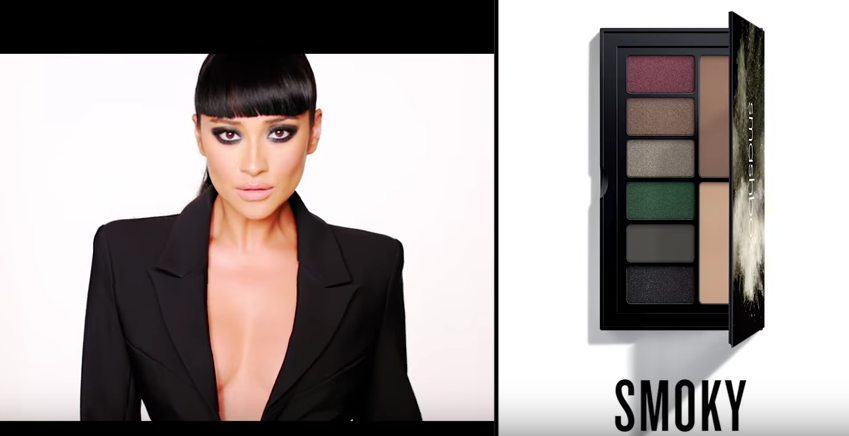 That emerald shade, tho? That's just incredible.
Here's "Ablaze," which is a perfect mix of Instagrammable blushy-nudes that go with all the other blush nudes of the moment.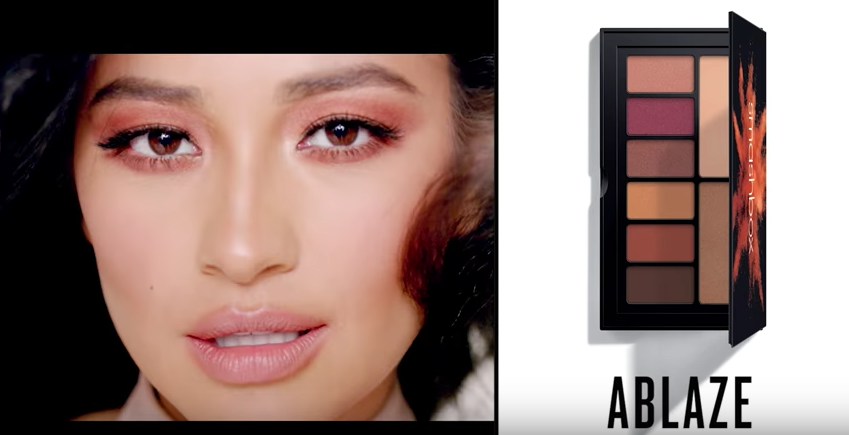 If your go-to eye makeup usually revolves around heavy liner or a dramatic lash, all you really need is a great selection of neutrals. You, my friend, are an excellent candidate for the "Matte" palette!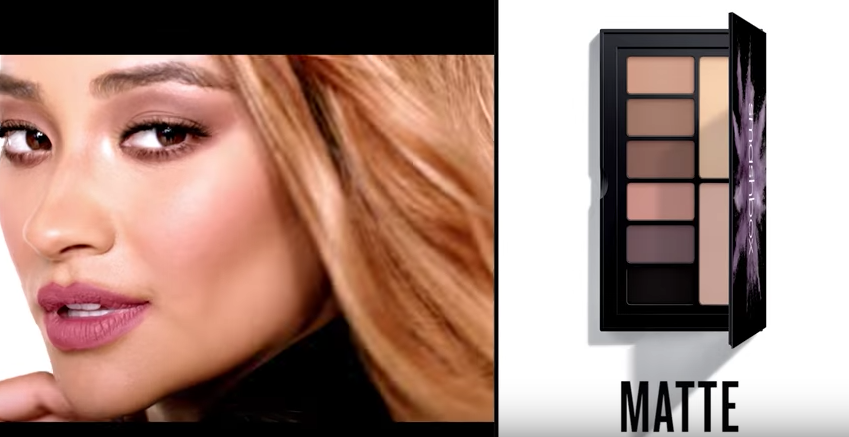 "Metallic" has all the disco, festival, holiday, NYE, ultra-glam shades you'll ever need. Throw on a glitter lip and it's on and poppin.'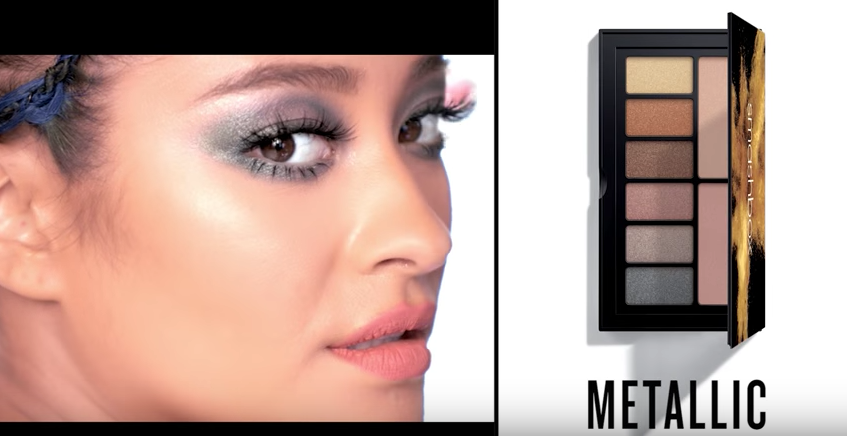 "Bold" is the unapologetic palette that's bound to yank you out of your comfort zone.
Afraid of red shadow? Let fellow Pretty Little Liar Lucy Hale be your guide. 
"Softlight" is the girliest of them all. The nudes and pinks are classic and versatile.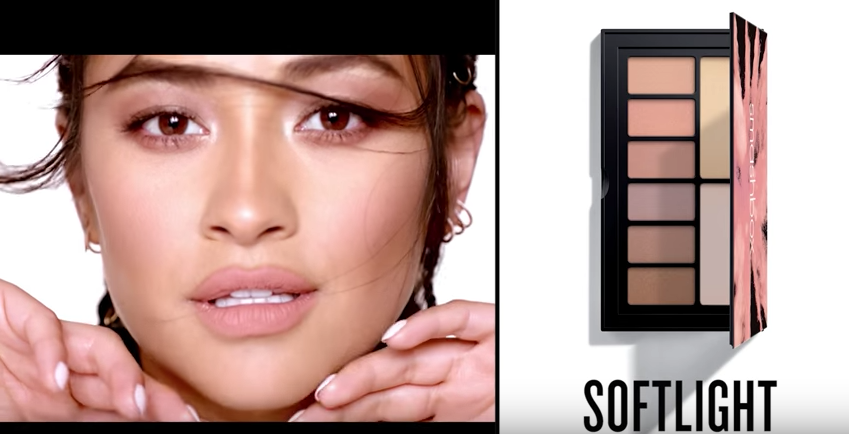 One of our favs of the bunch is "Golden Hour." Nudes, golds, and a vampy metallic purple? Hell yes! It's a killer combo for brown eyes and it can easily go from day to night.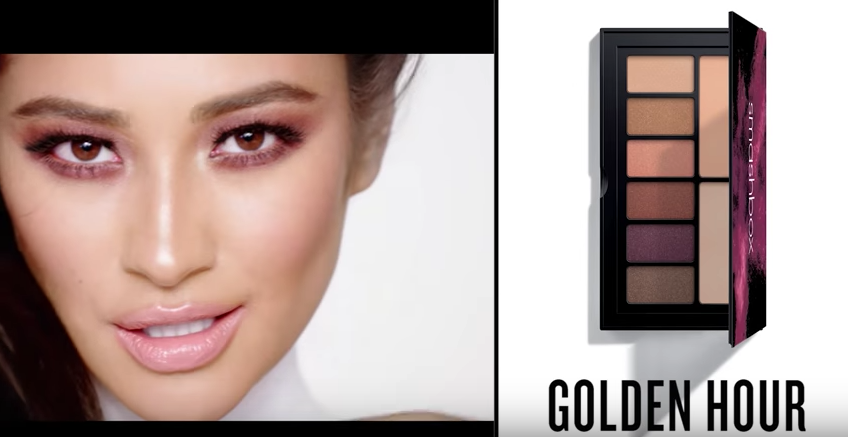 Lucky for us, Smashbox took to their YouTube channel to do a full tutorial on how to get a gorgeous, smoldering metallic shadow look. Smashbox's global pro artist Lori Taylor makes it look super easy.
The first step is to apply primer, of course. (An annoying step, but we'd be lying if we didn't say it makes a world of difference.)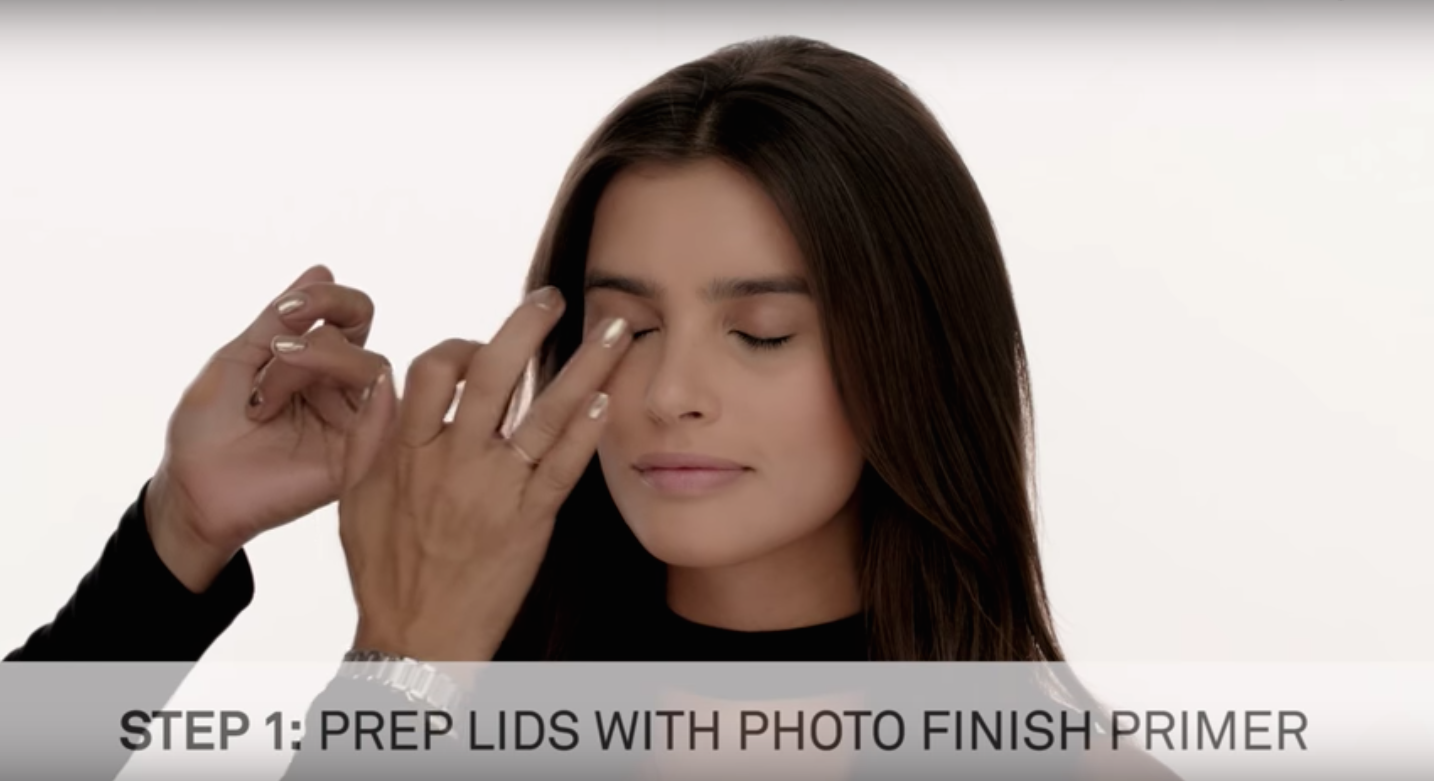 Next, apply the bright gold shade "Lights" all over the lid.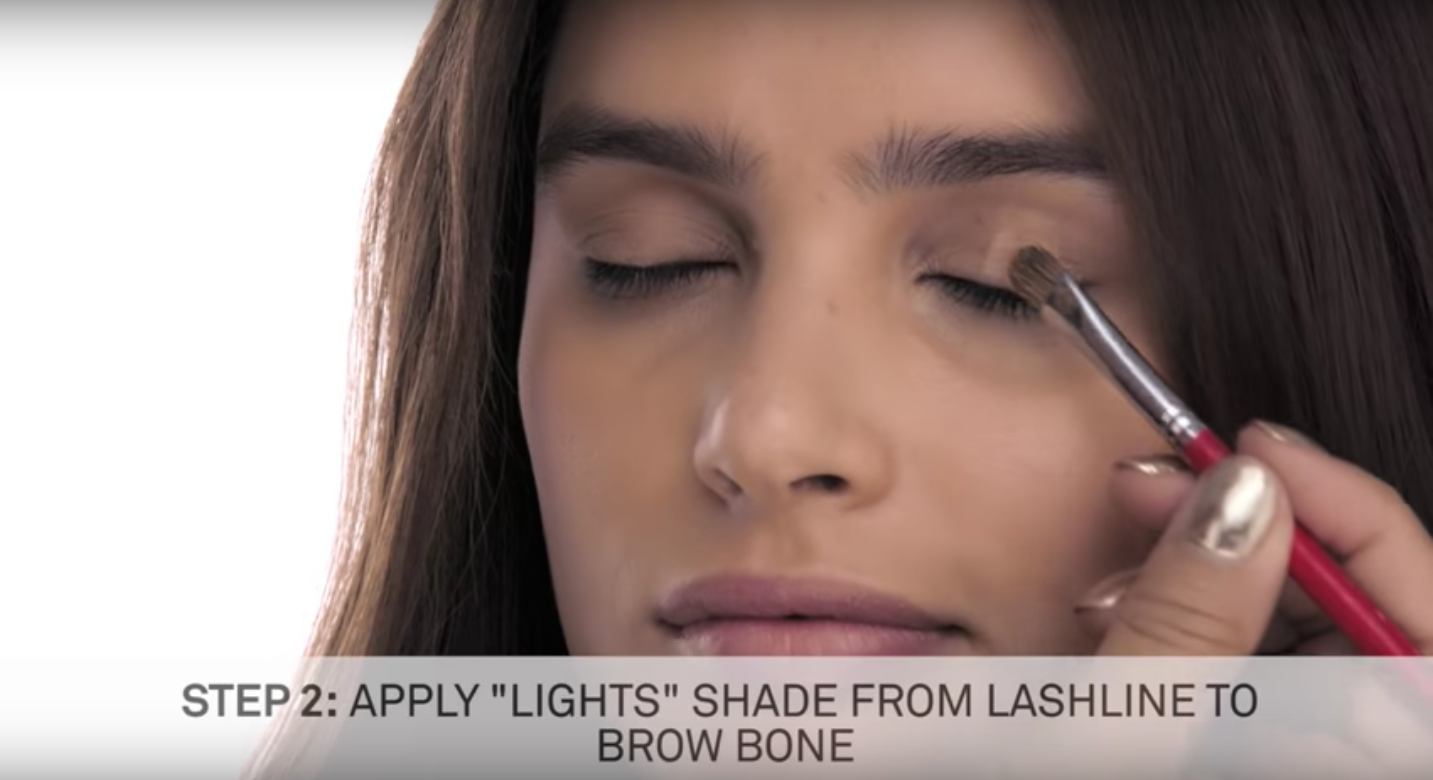 Now add the deep purple shade "Rockstar" in a winged formation. (Also, can we just have a moment to swoon over this model's eyebrows? Like come ON!)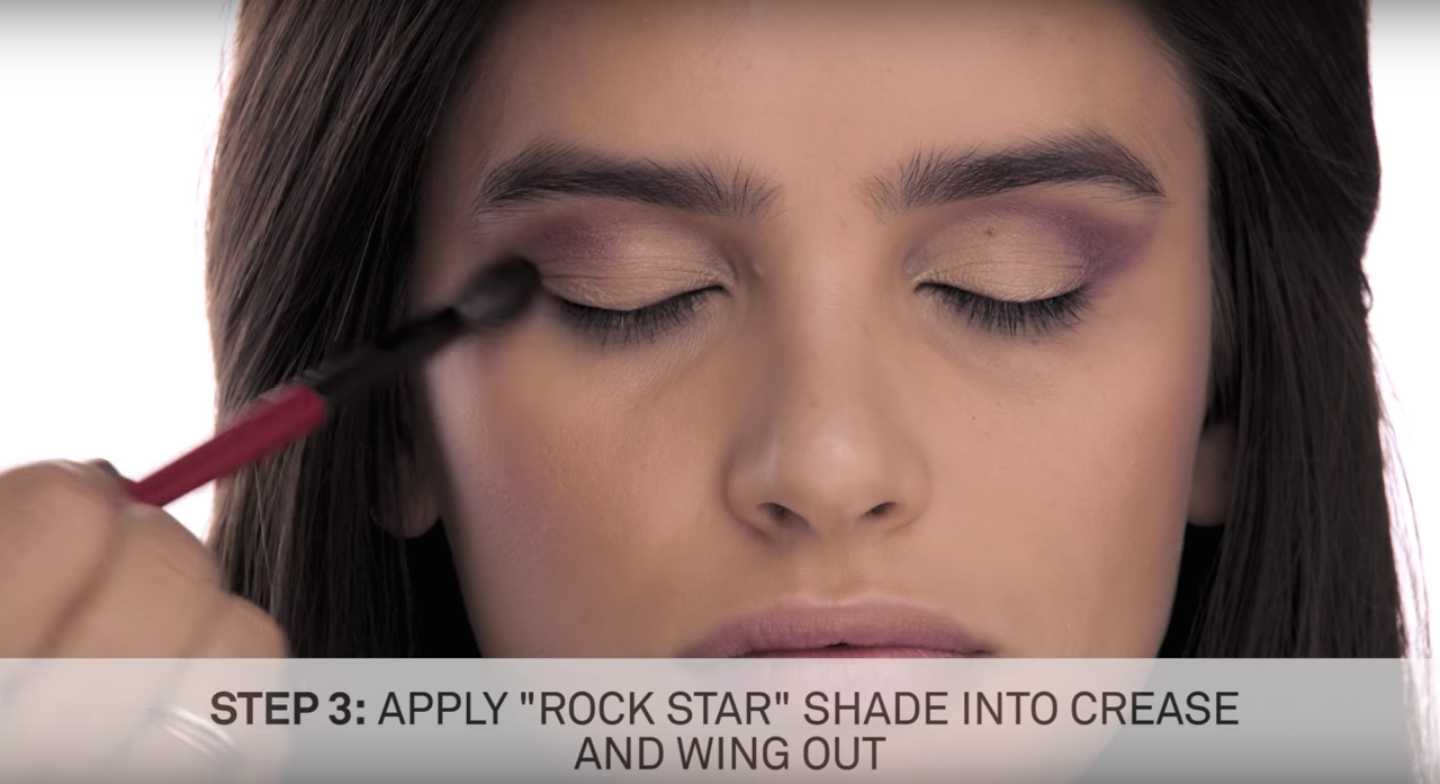 Now on to the lower lash line, start with "Hotline"…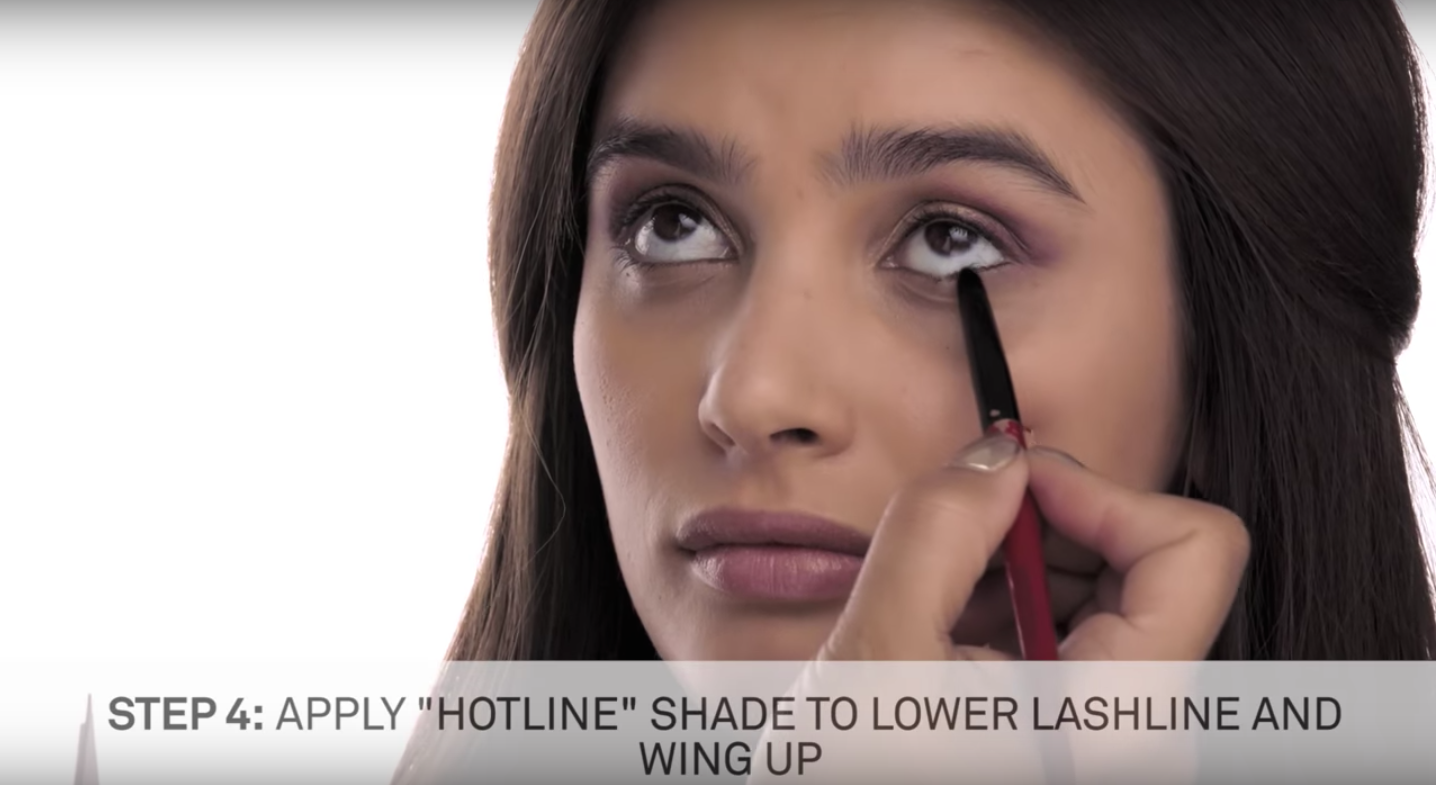 …then a bit of the goldish tone "Turned On" on top.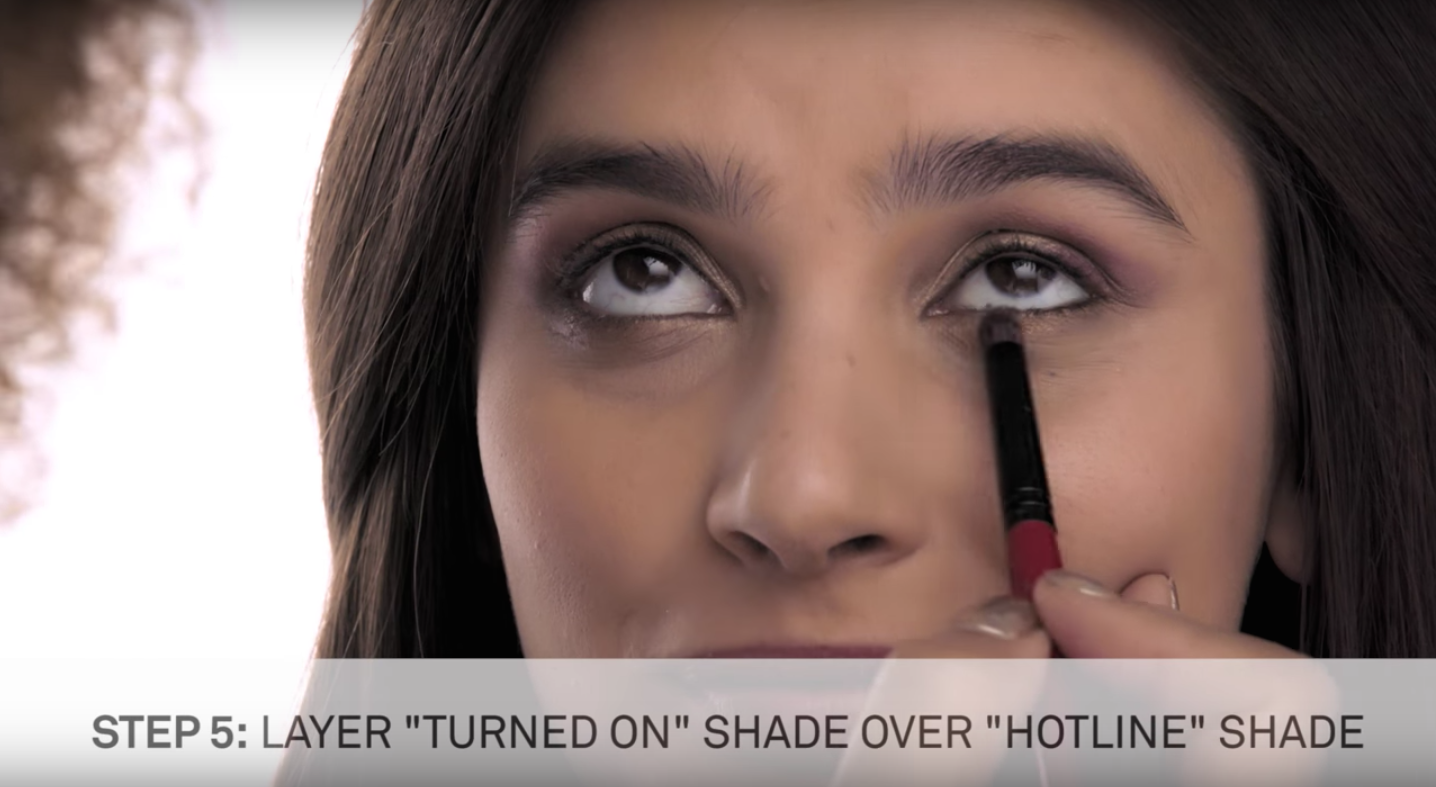 Instead of liner, Lori applies "Stare" on the lash lines.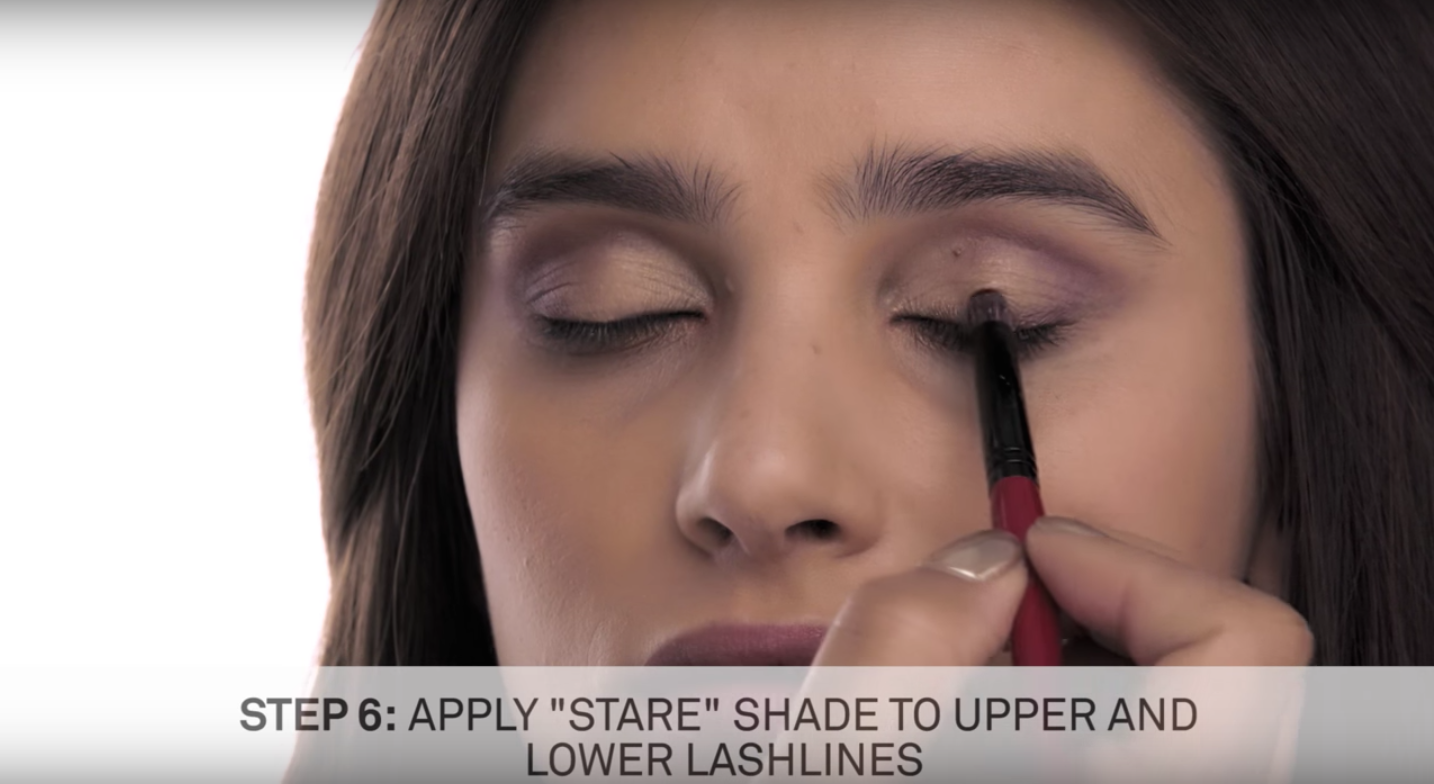 To finish the look, Lori used a bit of the "Dope" shade under the brow…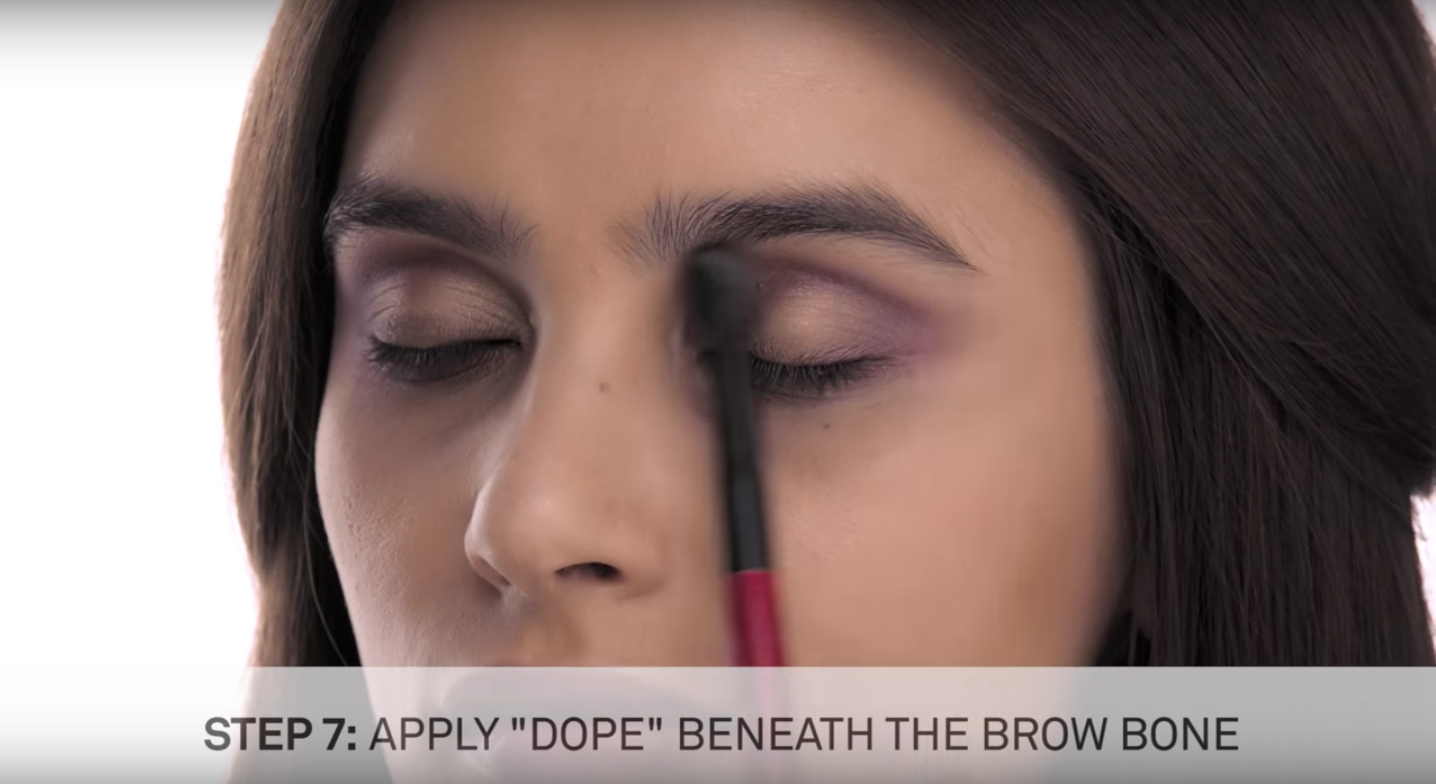 … and "Lights" in the tear ducts.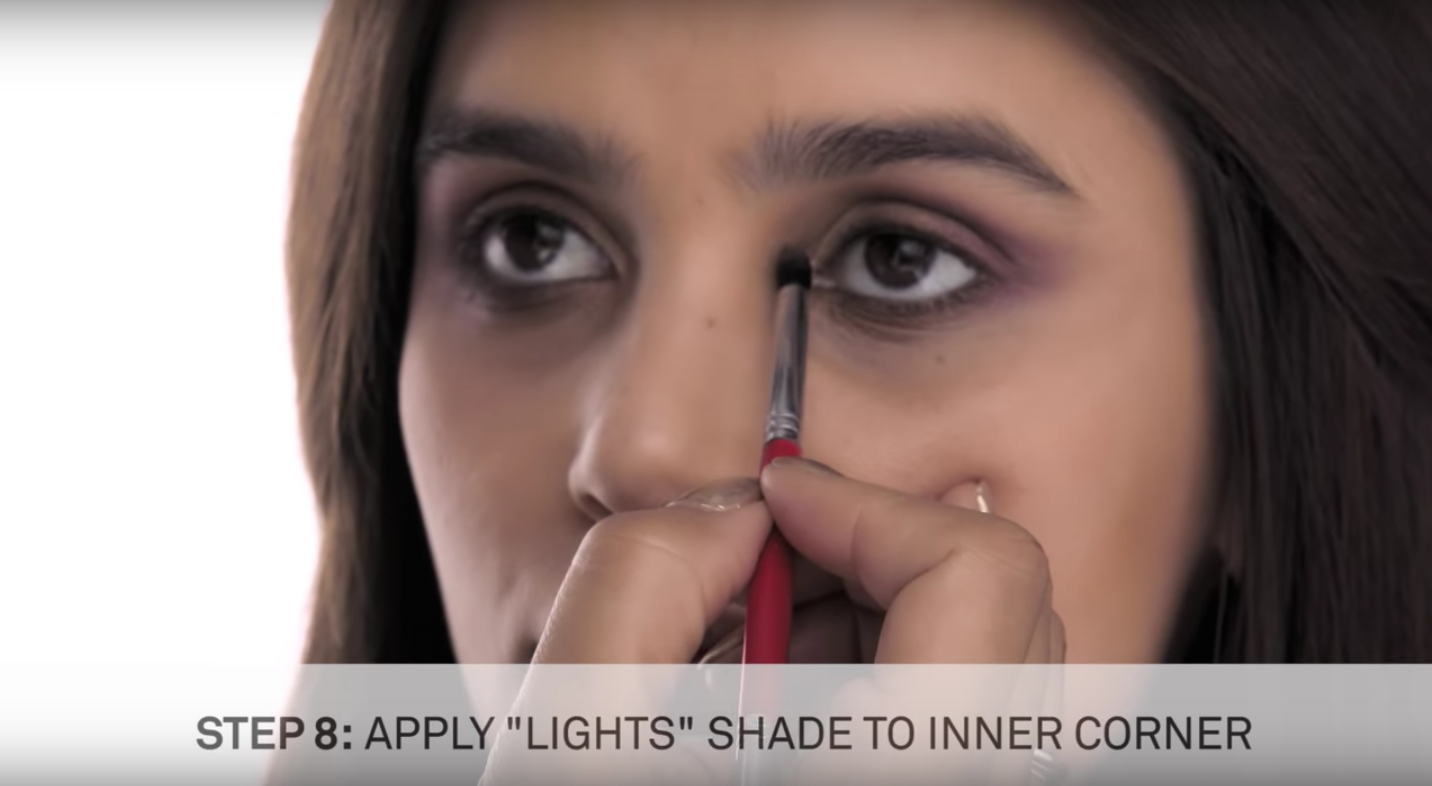 We're hoping that Lori and Smashbox will be rolling out tutorials for each palette.
Check out the full tutorial below for a little holiday eye inspo.
https://www.youtube.com/watch?v=sykiGipxQ14?feature=oembed
Can we look like this everyday?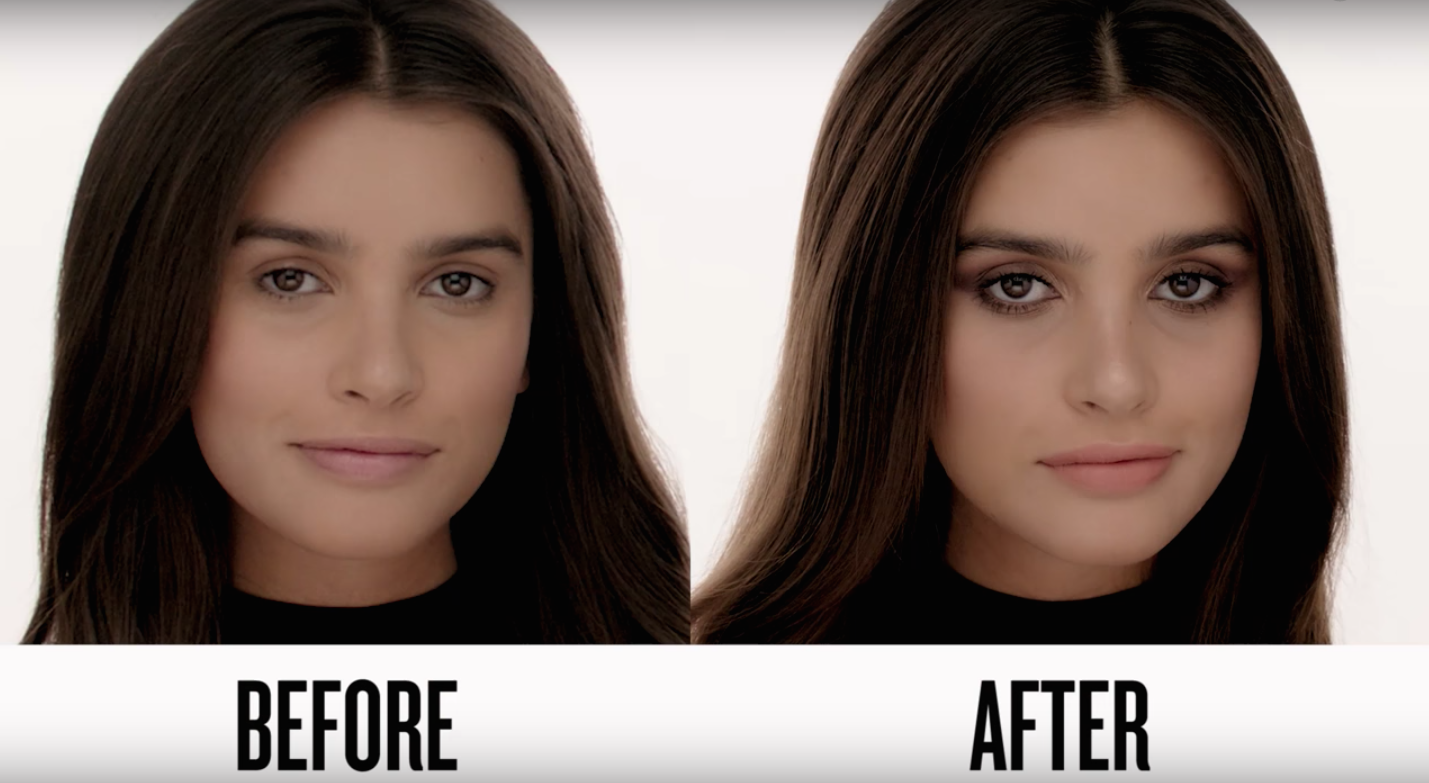 Unfortunately, the palettes have sold out, but Smashbox promises a restock very soon. If you'd like to get an email when they'll be available at Sephora, click email me when available. Each palette is $29, which isn't bad for all of the amazing, fierce looks we plan on doing!