Shawn Mendes' latest video has an important message about domestic violence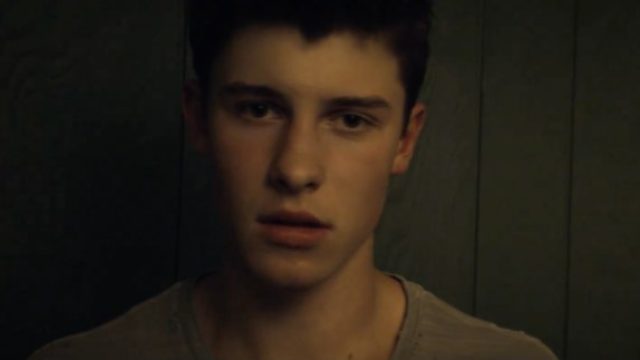 He might only be 17, but Shawn Mendes is turning out to be one of the world's biggest popstars. Not only has the singer songwriter had hits all over the world, but he's also a bonafide social media star in his own right.
Last year, the singer set the charts alight with his incredibly catchy single "Stitches," the video for which saw the singer get beaten up by an invisible force in a parking lot. Similarly, the teen-star joined forces with Fifth Harmony's Camila Cabello for the emotive "I Know What You Did Last Summer," which peaked at 20 on the Billboard Hot 100, and he released his debut album, Handwritten, too. Seriously, 2015 was a busy year for Mr. Mendes.
Now the Canadian-born singer is already prepping to release his sophomore effort, Illuminate, on 23 September, and has just shared the video for his latest single "Treat You Better." Like "Stitches," the track is an acoustic guitar lead pop track with pounding drums and one seriously catchy chorus.
The video mirrors the song's title, with Shawn languishing over a girl who is stuck in an abusive relationship. The clip shows the ups and downs of their relationship, including some difficult scenes featuring moments where the girl is thrown around by her partner, emotionally abused and cheated on in a club. At the end of the video, her boyfriend ends up hitting her around the face.
At the end of the video, there's a PSA with a number to the National Domestic Violence Hotline.
We're really impressed that Shawn is raising awareness for such a complicated but essential issue, especially given his young fanbase. According to statistics presented by loveisrespect.org, more than 1.5 million high school nationwide experience physical abuse from a dating partner in a single year, with girls aged between 16 and 24 experiencing almost triple the amount of intimate partner violence.
By highlighting the issue for young fans, we hope that Shawn will help and inspire people to come forward and report any form of abuse.
Watch the video for "Treat You Better" below. https://www.youtube.com/watch?v=
You can contact the National Domestic Violence Hotline on 1-800-799-7233 | 1-800-787-3224 (TTY) or chat with a representative online.