Shawn Mendes threw Camila Cabello a Cinderella-themed surprise birthday party, and the pics are so cute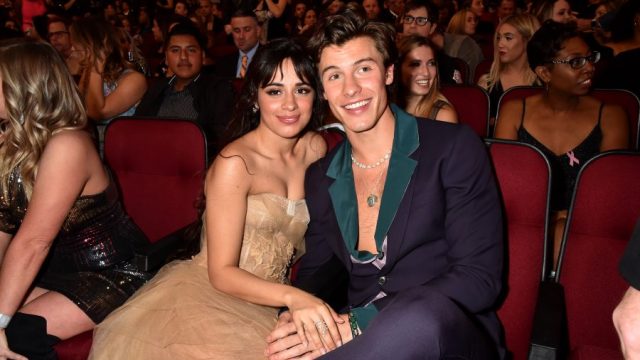 Yesterday, March 3rd, Camila Cabello rang in her 23rd birthday with a surprise party hosted by boyfriend Shawn Mendes. Mendes threw Cabello a Cinderella-themed party, complete with a glass slipper ice sculpture and magic pumpkin cake. Not only is Mendes the best boyfriend ever, but he also makes a pretty convincing fairy godmother—dreams definitely came true at this party.
Cabello is currently in the United Kingdom shooting the Cinderella live-action musical remake, directed by Kay Cannon. The "Havana" singer will star as Cinderella in the forthcoming film, and got practice starring as the princess at her own birthday party.
"Sweet @camila_cabello turns 23 today!!! Celebratin' "Cinderella" style," Cannon captioned a series of pics taken at Cabello's birthday bash. "Happy bday, Cinders!!!!! @shawnmendes"
https://www.instagram.com/p/B9SXmoKH2KS
Actor and pal Fra Fee also posted pictures from the party to Instagram, adding the caption, "HAPPY BIRTHDAY to the bloody beautiful legend @camila_cabello … 23 today … I mean… these kids."
Fee also shared a video of Cabello walking into the surprise party on his Instagram Stories. Cabello was obviously beyond thrilled that all her friends were there to celebrate her.
https://www.instagram.com/p/B9SgMBWnZUK
There was a lot of singing, dancing, and merry-making at this party. And, um, have you seen the cake Mendes ordered?
Cabello shared a closeup of the pumpkin-carriage cake on her Instagram Stories. The message attached to the cake reads, "If you keep on Believing…the Dream that you wish will come true…Happy Birthday Camila."
Well done, Shawn. Well done.
And the slices of that cake were absolutely enormous. Actress Maddie Baillio shared a video of Cabello and Mendes cutting the cake via Instagram Stories, and the slices were literally the size of someone's head.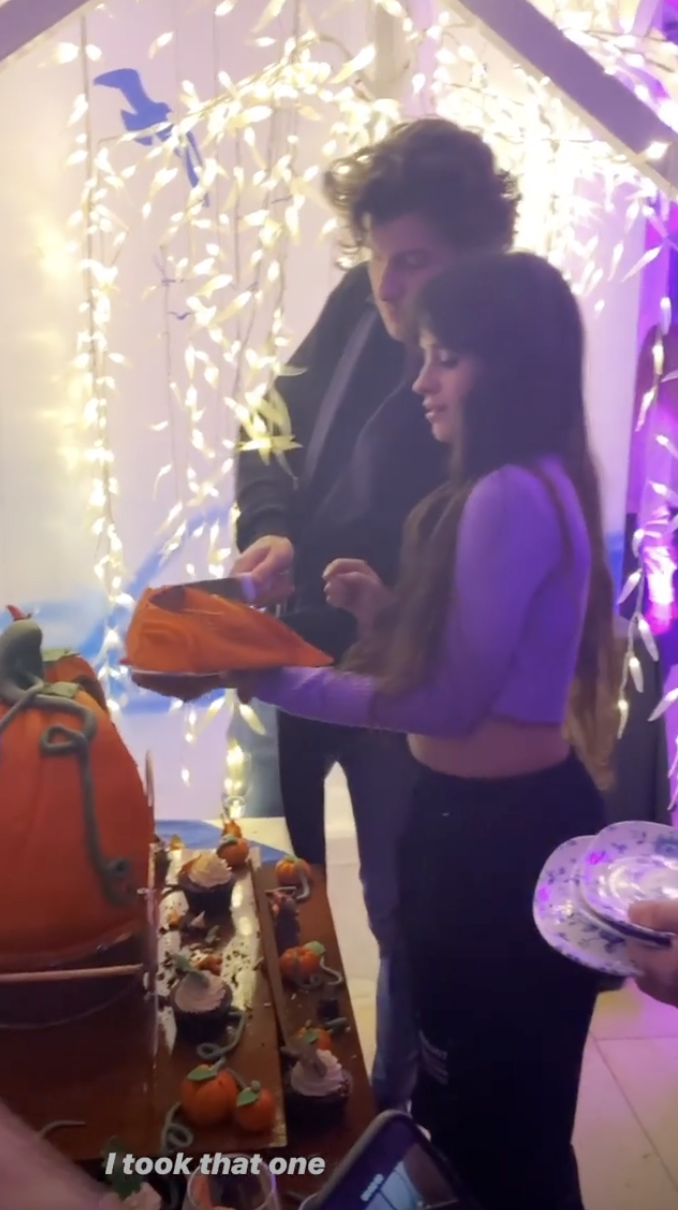 If Shawn Mendes ever wants to quit his day job and become a party planner, we think he'd do a bang-up job. We hope Camila Cabello had the happiest of birthdays and we also hope she saved some of that cake for post-birthday breakfast.