Shawn Mendes' new music video for "There's Nothing Holding Me Back" is so romantic it hurts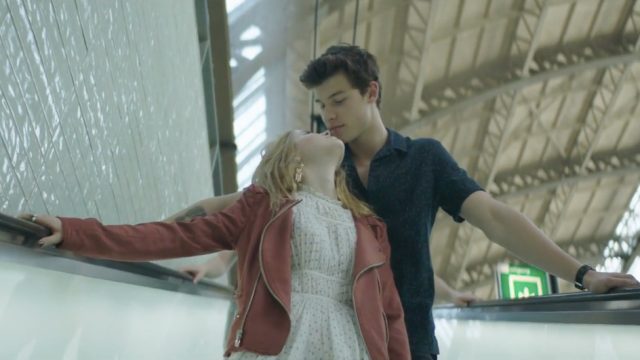 Everything that this guy says and sings is something we want to hear, and his latest music video is an utter love fest. Shawn Mendes debuted the "There's Nothing Holding Me Back" video (co-starring stunning actress Ellie Bamber) and we think we're in love. The beginning line of the song is, "I want to follow where she goes, I think about her and she knows it." Yup, that sets the tone for the sweet summer love affair that debuts in this relationship-driven video.
It's in no way surprising that there are already over 2 million views on this thing! Mendes has such a charming, likable quality. And it helps that the song is super catchy and relatable.
What's that? You're ready to watch it for yourself?
You got it.
https://www.youtube.com/watch?v=dT2owtxkU8k?feature=oembed
See?!
Apart from the allure of Mendes traveling all over the world to perform at big shows, holding his girl's hand outside the Eiffel Tower (AKA in the most romantic city on Earth), and venturing out for a beautiful drive into nature, the message of the video is simple and powerful: Don't hold back.
via giphyWe hear you loud and clear! Not gonna hold back, no matter what obstacle comes our way.
And we can always count on Mendes to make a catchy piece of music that's also thoughtful and sensitive. Last year, his video for "Treat You Better" had a message about domestic violence, ending in a PSA with details about the National Domestic Violence Hotline. He goes bold, and it works.
As for today's video, we're definitely not going to hold back in watching it again. Happy Wednesday!