Runner Shaunae Miller literally dove for the gold and the internet had SO many feelings about it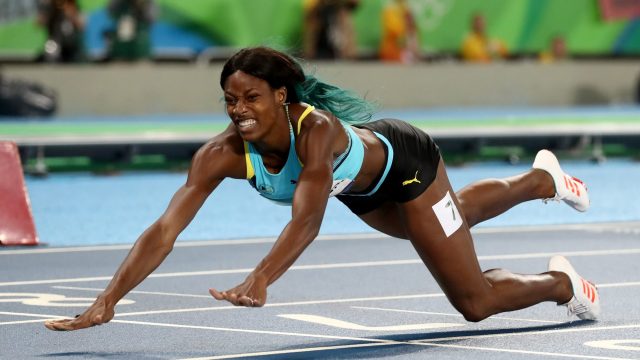 When all else fails, just dive. That's the mantra Bahamian runner Shaunae Miller acted on in Monday night's 400-meter dash at the Olympic Games when she literally dove across the finish line to narrowly eclipse Allyson Felix for the gold. In the last stretch of the race, Miller appeared to be giving every bit of her strength and will power, but stumbled to the track. The photo finish shows Felix sprinting across the line less than a second after her competitor mustered up enough energy to dive.
Heading into the race, Felix was a favorite, so many fans were understandably miffed. What does one do when their fave is denied the gold medal due to unconventional circumstances? Why, take to the internet to make fun of the outcome because, why not? false false
https://twitter.com/udfredirect/status/765549338995089408
false
But not everyone had jokes. Some are crying foul: false
In the end, many support Miller's do-or-die tactics:
false
Despite the emotional reactions, this wasn't the first time a dive decided a close track and field race. As NBC Olympics pointed out on Twitter, U.S. runner David Neville dove his way to a bronze, knocking Bahamian runner Chris Brown out of medal contention.