Shaun White just crushed it in the snowboarding qualifying round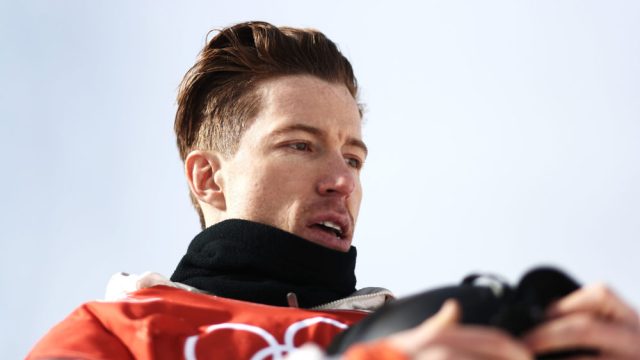 Two-time Olympic gold medalist Shaun White was determined to make a comeback after coming in fourth at the 2014 Sochi games. He had already qualified for the halfpipe snowboarding finals, so his second Tuesday, February 13th qualification run was simply for show. And show he did. White racked up a stunning 98.5 points during his second run, landing him in the top spot as the qualifiers head to the finals.
"I knew I had it in me and I watched these guys put in these amazing runs and it fired me up," White said according to The Washington Post. "I just wanted to show, this is what I've been doing my entire life and I'm here to put it down."
This is White's fourth time competing in the Olympic Games. His first-ever Olympic appearance was at the 2006 Torino Games where he took home the gold for halfpipe. He did the same at the 2010 Vancouver Games. White is also an eight-time X Games halfpipe gold medalist and seven-time Burton U.S. Open halfpipe champion.
After his disappointing performance at Sochi, White wanted to prove that he's still one of the top dogs in the game. If he wins at PyeongChang, White could become the most decorated male Olympic snowboarder ever.
The Post notes that snowboarders usually save their tricks for the final runs, but a lot of competitors showed what they could really do during the qualification rounds.
This made for a more tense competition, even after the first qualification round which usually secures a snowboarder's spot in the finals.
"I feel night and day — physically and mentally — from Sochi, and I think there was a little bit of that shining through today," White said after his run, according to the Post.
Go, Shaun, go!