The teaser trailer for Sharp Objects is like an even creepier Gone Girl — with ghosts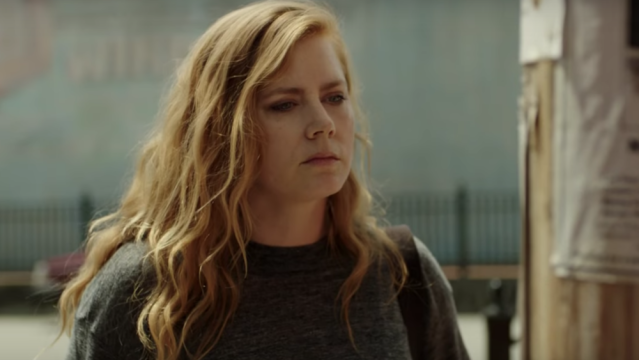 Gillian Flynn is a world-renowned author, and she blew us all away with her novel, Gone Girl. It was a totally outrageous, messed up story that kept us guessing until the very last page. The 2014 film adaptation of Flynn's book was just as outrageous, and since it's been several years since the movie, it's just about the right time for more of Flynn's work to be brought to life. Luckily, HBO is helping us out with an eight-episode, limited-run series based on one of Flynn's most haunting books, Sharp Objects.
Much like Gone Girl, Sharp Objects follows a female protagonist as she wades through some of the most out-of-control, dangerous situations. Camille Preaker (Amy Adams) is a journalist who returns to her hometown to cover the grisly murders of two teenage girls. Of course, what begins as a job soon begins bringing back the horrific, troubling demons from her past, including her own troubled family life and her propensity for self-harm.
The more Camille investigates the murders, and the ghosts from her own past, the more she is forced to question what she believes to be true and who she can trust. And true to Gillian Flynn form, the story will keep you guessing until the very final second.
And the wild journey we're about to go on with Camille when she returns to Wind Gap, Missouri.
https://www.youtube.com/watch?v=DgljcMqPG98?feature=oembed
Unfortunately, we don't have a specific release date. However, the trailer does let us know that the show will premiere sometime in July. Of course, Flynn's original novel is available in bookstores everywhere, so if you find that you can't wait until July, you can help pass the time by checking it out.
We're so excited to see one of Flynn's most haunting books come to life on the small screen. Flynn knows how to spin an engaging, thrilling tale, and partnered with brilliant actors like Amy Adams (and It's Sophia Lillis!), we know this series is going to be absolutely amazing. Seriously, is it July yet?