13 shark-themed items to help you stylishly celebrate Shark Week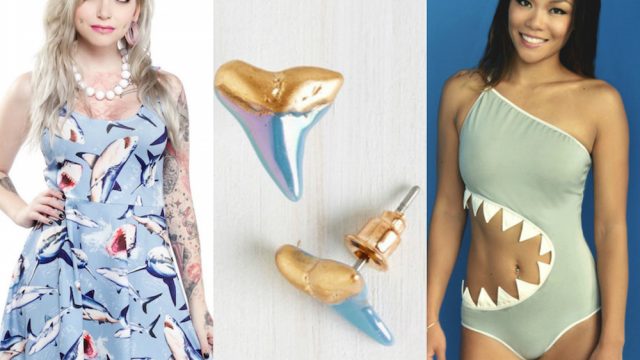 If you're one of the many peeps who celebrate Shark Week as if it were a Superbowl for Selachimorpha (the scientific name for shark, but we're sure you already knew that), you've probably got at least one shark-themed item already in your closet. The good news (and bad news for your wallet) is that we found SO many more cool wears to add to your wardrobe.
From a shark bite bikini to iridescent shark tooth earrings, check out 13 incredibly cool shark-inspired pieces. But be warned, it will be hard to resist TAKING A BITE out of this list!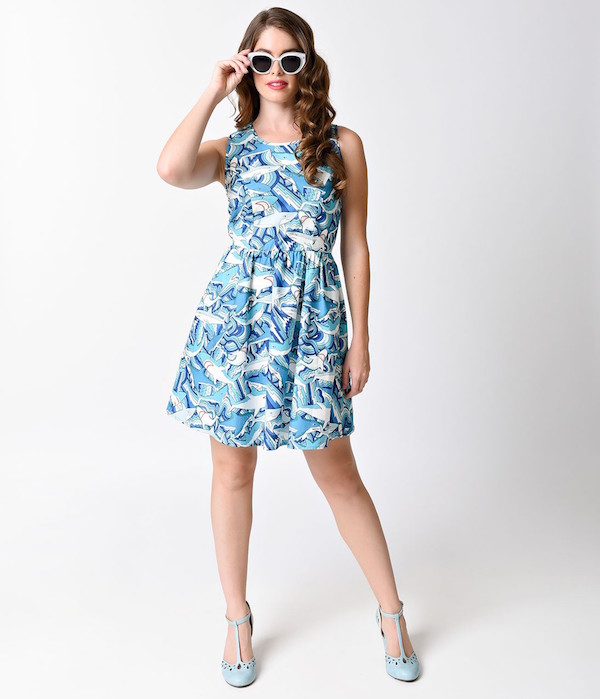 Folter Retro Blue & White Sharks Flare Dress, Unique Vintage, $68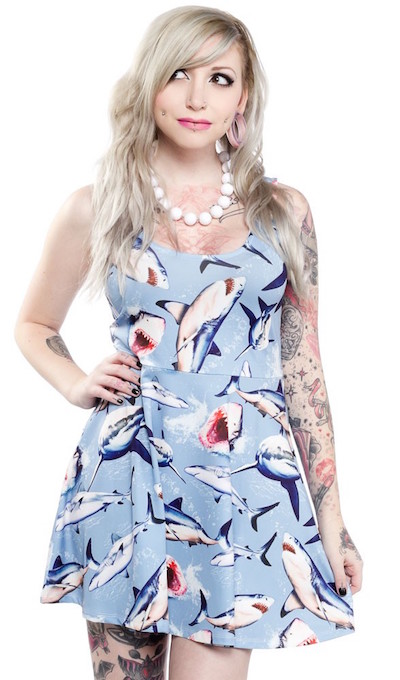 Shark Skater Dress, Sourpuss Clothing, $44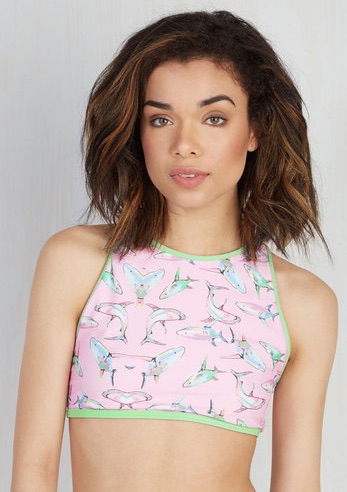 In Tune with the Tides Swimsuit Top in Sharks, ModCloth, $21.99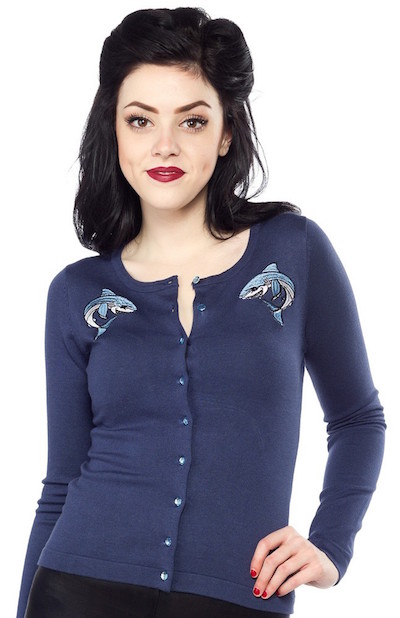 Shark Cardigan, Sourpuss Clothing, $48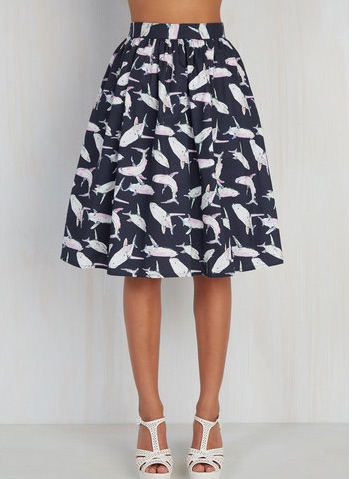 Fashion Frenzy Skirt, ModCloth, $59.99
Fresh Take Leggings in Sharks, Modcloth, $24.99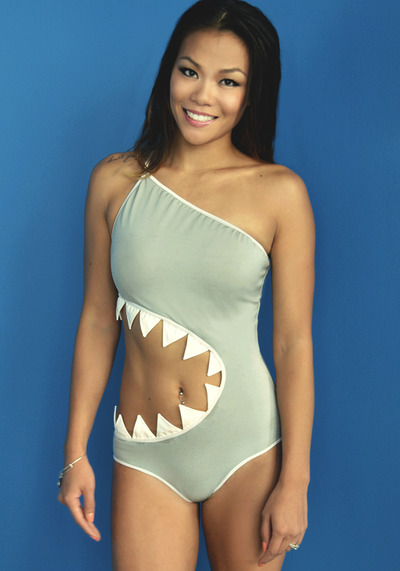 The Original Sharkini, Shop B.A.D., $120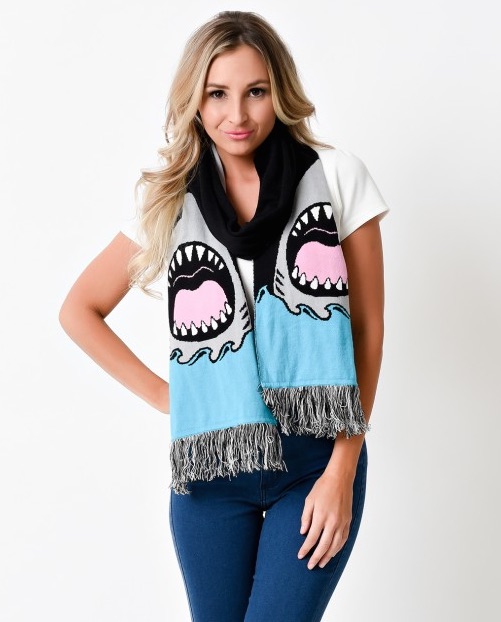 Black Shark Jaws Knit In Fringe Scarf, Unique Vintage, $28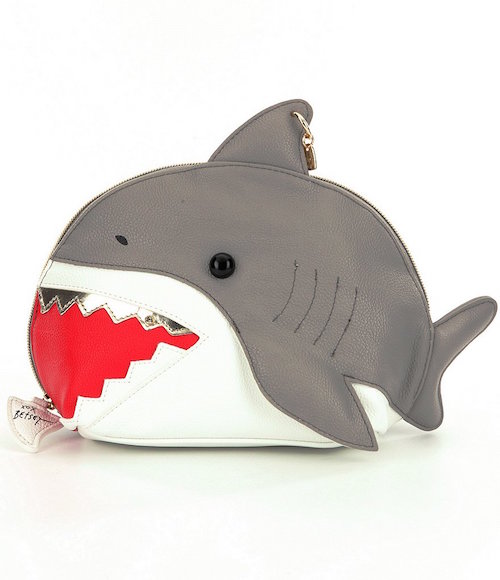 Betsey Johnson Shark Cosmetic Bag, Dillard's, $58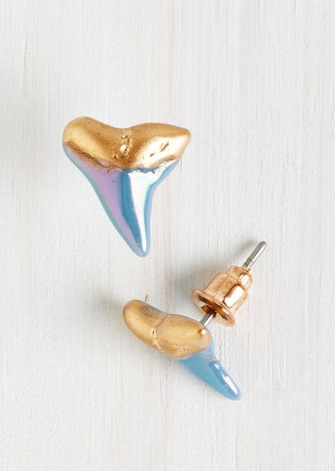 Great Bite Shark Earrings, Modcloth, $12.99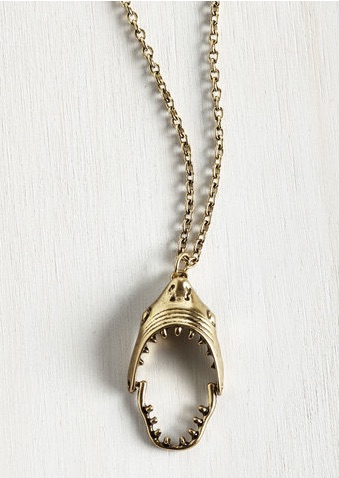 I'm Jaws Sayin' Necklace, Modcloth, $19.99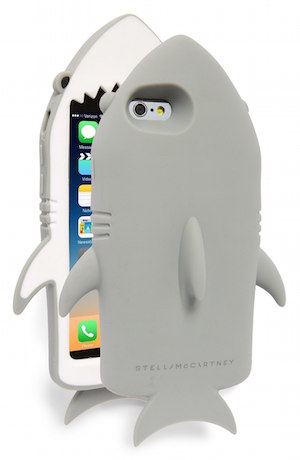 Stella McCartney 'Shark' iPhone 6 & 6s Case, Nordstrom, $75
And finally….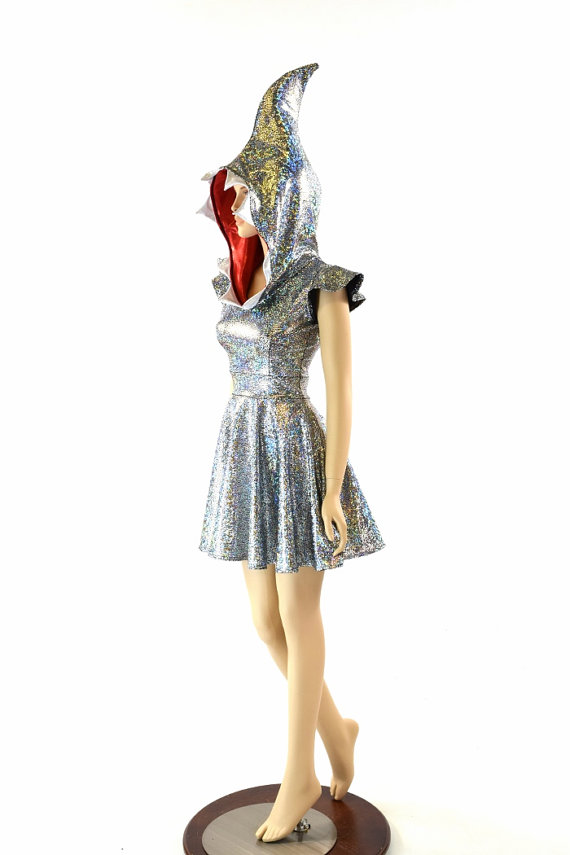 Holographic Great White Shark Fin Hoodie Skater Dress, Etsy, $99.99