There's a bill to make sharing nude photos in the military illegal, and it's about time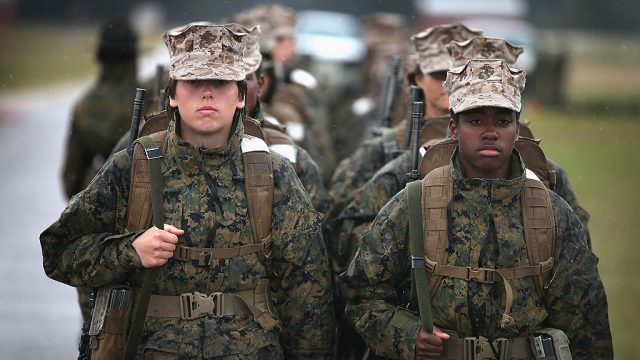 Although some interim regulations were put in place after the Marine's revenge porn scandal earlier this year, women in the military just earned a huge victory. The House of Representatives passed legislation that would make sharing nude photos among military members illegal, so if someone got caught running a Facebook group or selling pictures of their female colleagues on the dark web, there would be consequences for their gross actions.
Arizona Rep. Martha McSally introduced the legislation after Marines United, a Facebook group with close to 30,000, came under investigation for sharing nude images of female military members. McSally, a retired Air Force colonel and combat vet said, "The Neanderthals who committed these acts are not emblematic of the vast majority of decent and honorable service members who serve our nation.
If caught sharing nude pictures of colleagues under the law, service members would be subject to punishment under court martial, which just means they'd be brought to court and judged by military law.
The entire scandal came to light after John Albert, , 30-year-old retired Marine, was invited to Marines United and shocked by what he saw. There were pictures of nude women, some obviously taken without their consent, and comments like, "Where is she at? I'd rape her, I'd bend her over, I'd make her choke." Albert recalled for Rolling Stone, "There was a picture of a girl standing outside of a building, and they were saying this is what I would do to her, which unit, and which base is she at?"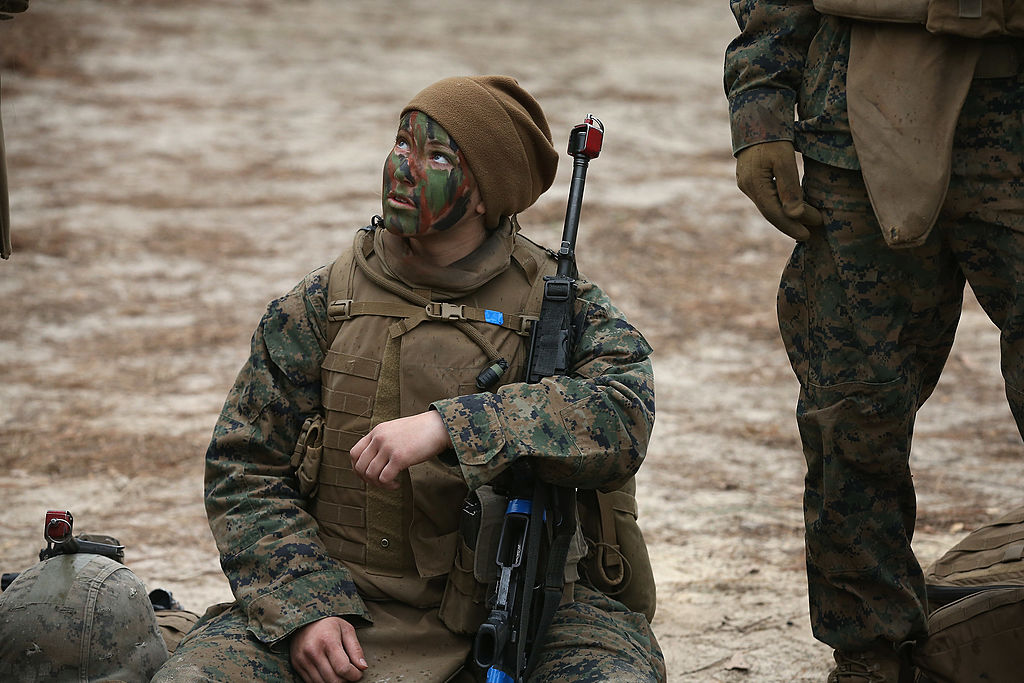 He took screenshots and reported the group. It was shut down by Facebook, but then popped up again. That's when Thomas Brennan, another retired Marine and journalist, came across the group. He found revenge porn, hacked images, and the same kinds of comments. There was also a Google Doc listing the names and addresses of the women. And these are their co-workers — like in the middle of a war zone, the men would be working with the same women they allegedly "joked" about raping the night before online. It's disgusting, especially since those woman are tasked with taking care of their "brothers" under fire. The culture in the military has a lot of changing to do before everyone's truly equal.
At least now groups like Marines United are on their way to being officially illegal. Hopefully these rules wont be broken.