Shaq reenacted Teyana Taylor's "Fade" dance and it's hilariously accurate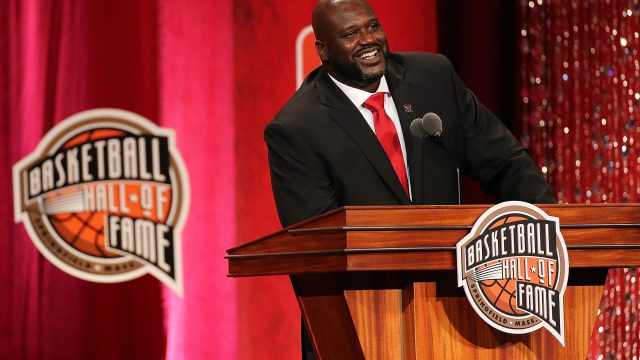 Trying to mimic the dance moves from Kanye West's "Fade" video sounds like an exercise in futility unless you're a) actually Teyana Taylor, b) a professional dancer with a bawdy for the gods or c) Shaquille O'Neal. If you guessed C, then congratulations — your standardized test-taking method has finally paid off. The consolation prize is no shocker, but it's funny AF: a video of Shaq recreating Taylor's "Fade" choreography.
As a former NBA player-turned-spokesperson/rapper/police officer/undercover Lyft driver, O'Neal is the ultimate Jack-of-all-trades. His ability to imitate Taylor's "Fade" moves down to the smouldering smize aimed directly at the camera and the jerky-meets-sexy body poppin' choreo adds to his already lengthy resume in the best way. He even took a note from Taylor's wardrobe by performing in his underwear (which provided a LOT more coverage, phew): false
Werk it, Shaq. We almost enjoyed his performance more than Taylor's, but odds are he thinks his version is best. The only way to settle this is a Shaq-Teyana dance-off, but sorry Shaq – our money's on Taylor.
https://www.youtube.com/watch?v=IxGvm6btP1A?feature=oembed