This One Piece of Shapewear Promises to Lift Your Booty — So I Tried It
Let's face it, a nice booty can be your best accessory, but it doesn't always come naturally.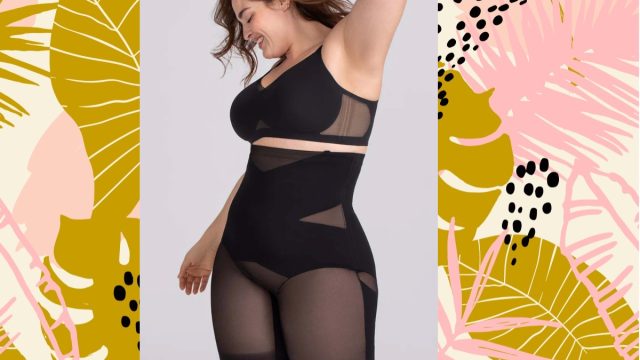 The product recommendations in this post are recommendations by the writer and/or expert(s) interviewed and do not contain affiliate links. Meaning: If you use these links to buy something, we will not earn a commission.
Nowadays, most women aspire to have  firm, lifted, and shapely butts, and I am no different. Let's face it; a nice booty is an accessory. Celebrities such as Kim Kardashian,  Meg Thee Stallion, and Iska Lawerence all pay homage to their curves (whether augmented, or not).
Bombshell Marilyn Monroe was famous for her junk-in-the-trunk and was repeatably photographed showcasing her behind. There are dozens of songs in pop culture about the subject, such as "My Humps" by Black Eyed Peas featuring Fergie and her lovely lady lumps, and don't forget Destiny's Child jam, "Bootylicious."
Even the classic rock group Queen had a song in 1976 called "Fat Bottomed Girls"— little did they know how big of a trend that would be in 2022.
RELATED: 40 Questions to Ask Your BFF to Find Out How Well You Know Each Other 
The obsession with a women's lower region by men is primal. Dr. David Buss, Ph.D. told Men's Magazine that a big butt is a signal to the brain of fertility and youth when it comes to mating… well, at least, in our caveman days.
Thanks, Doc! This is good intel, but I desire a nice lifted booty, not to have a cave child. And not-so-surprisingly, there are now plenty of options on the market to allow my quest for butt nirvana, so I decided to research and eliminate a few.
Option 1: The Brazilian Butt Lift (BBL)
This is a trending procedure in which fat is taken from one part of the body (usually the stomach), and placed into the butt. According to Good RX, the average cost of a BBL is between $5,000 and $24,000, depending on the surgeon and state. The Brazilian Butt Lift, like all surgical procedures, has potential risks and downtime. This option is not working for me and my booty at present.
Option 2: Padded booty shapers
This is also a popular trend,but unlike the aforementioned, this one's non-invasive.
I was curious about padded booty shapers, and I would have tried them if I were not single.
However, I was nervous about taking them off with a new partner when it was time to…(fill in the blanks).
Now that I have eliminated a few options that were not for me, it was time to focus on ones that might work. I was positive I wanted my booty lifted with one piece of shapewear.
Option 3: Shapewear shorts
I thought the process of picking out booty-lifting shapewear shorts would be simple (like swiping left or right on Tinder), but I was wrong. I decided to consult with Susan Moses, celebrity stylist, and author of The Art of Dressing Curves.
Here are a few of her suggestions:
Start by measuring your underbust, waist, high hip, and natural hip so you can get what you need in the correct size.
Susan also suggests looking for moisture-wicking fabrics and shapewear that's bathroom-friendly.
Make sure the garment contains targeted compression for proper lift, flattening, and sculpting.
She further explained that a high wasted short would sculpt and lift my derriere. It would also shape and smooth my stomach (who doesn't want that). The other bonus about a short is the mid-thigh cut-off — which would prevent chaffing if my thighs rubbed together.
After researching, I ordered the SuperPower Short by HoneyLove because it had everything that was recommended. The site was informative and easy to navigate.
They ask you for your measurements and offer helpful suggestions for picking a size. They consider all elements of a woman's body, such as thigh and hip size.
Based on my measurements, HoneyLove recommended the Super Power Shorts in size large. They arrived promptly, and I was excited and nervous at the same time.
When I pulled it over my thighs, I thought they were a bit snug, but that only lasted for a second. They fit beautifully around my hips, thighs, and stomach and gave all three areas an excellent shape.
As I turned around to look in the mirror, I was astonished to see how firm and lifted my butt looked. I was in love.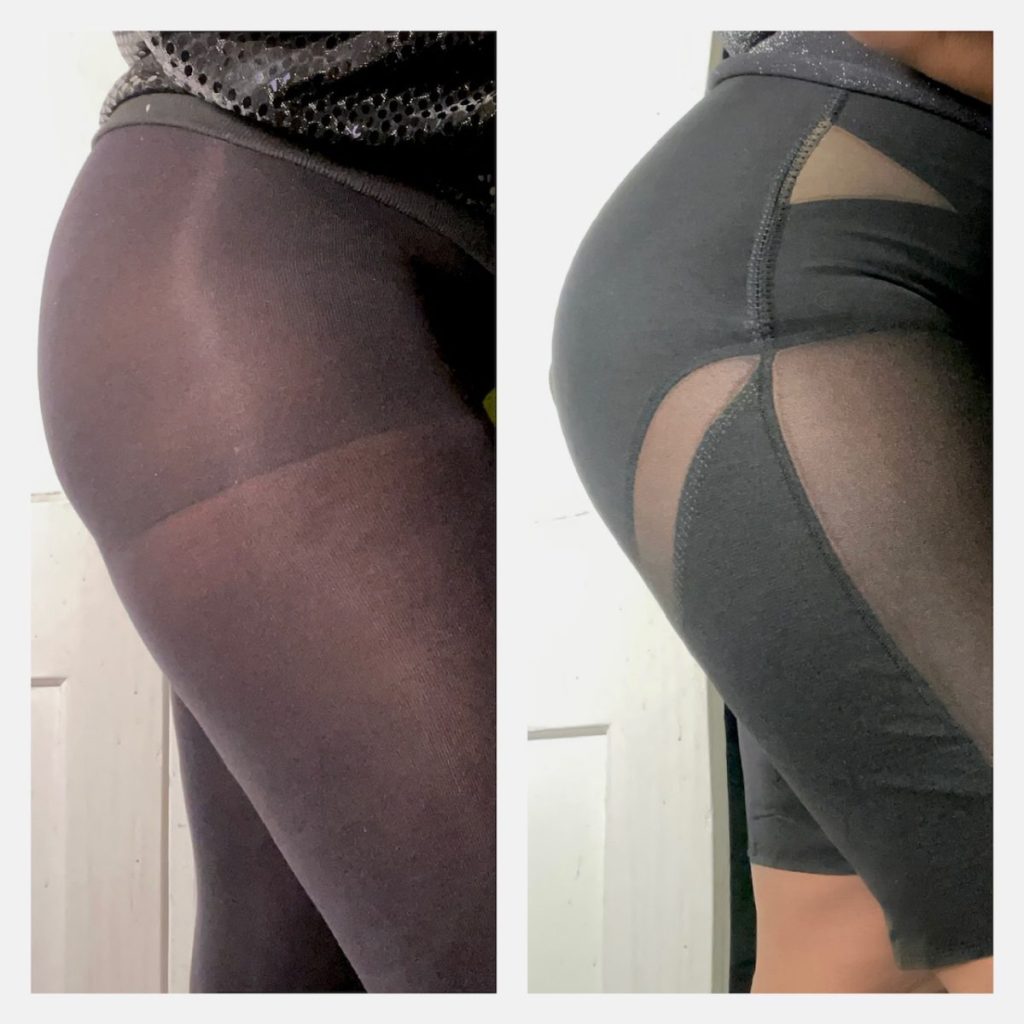 I decided to take my lifted butt on a test walk around the mall. I was impressed with how comfortable the shorts were and that I could breathe in them.
Going to the bathroom was also a breeze. This checked off all the boxes!
I don't know if it was real or my imagination, but I felt like people were staring at my butt.
At one point, I wanted to turn back to one bystander and exclaim 'Baby Got Back' because thanks to the SuperPower Short by HoneyLove, now she do!
Karim Orange, is a beauty, wellness and lifestyle writer, whose work has been featured inpublications such as Organic Spa Magazine, Huff Po, and World Bride just to name a few.
Read more