Shannon Purser (aka Barb from "Stranger Things") has come out as bisexual in the most heartfelt of tweets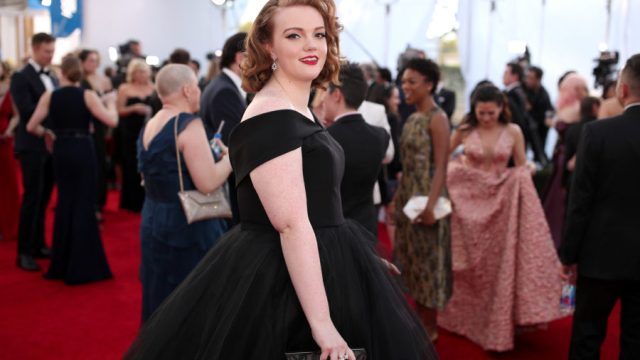 Sharing any kind of intimate details about sexuality can be difficult and stressful, but it can absolutely happen in a positive and encouraging way — and Stranger Things' Shannon Purser came out as bisexual in a heartfelt Twitter post last night.
Just last week she wrote a series of tweets that referenced "anxiety" over her sexuality — without revealing exactly what she meant. Her latest message is very emotional, and we're so proud of Purser for being true to herself and using her public platform as a shining light of positivity.
For context — Purser had initially posted a now-deleted tweet about a potential romance between two of the show's female characters. Several of her followers then expressed feeling queer-baited by the show and her comments (for those who don't know, "queerbaiting" is the phenomenon of hinting at a romance between two same-sex characters in order to attract an LGBT audience, without having any actual intention of challenging heteronormativity in a meaningful way). false
We love how honest she is in explaining that her sexuality is something she's still processing. But her message was welcomed warmly, and some Twitter users even posted links for LGBTQ resources along with words of encouragement. As crazy as the internet can be, it can be a great place too!
Everyone supports you, Shannon.
https://www.instagram.com/p/BGDHoWKsCbF
Thanks for being unafraid to share yourself so generously, even though it's a hard topic to talk about. Keep on being your bold self, girl!