Shannen Doherty heads to the gym ONE DAY after chemo treatment, and we are beyond inspired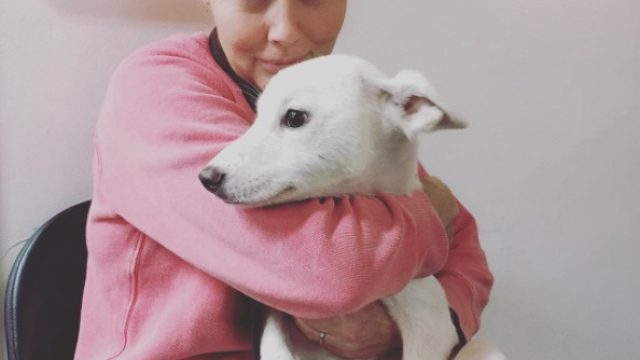 Ever since we heard the news that Shannen Doherty's breast cancer spread to her lymph nodes, we've been rooting for the actress with all our hearts.
And People let us know that she's giving this fight everything she's got. Literally the day after Doherty underwent chemo – which is known to make patients feel like they have a bad case of the flu – she went to the gym.
On the way there, Doherty posted this inspiring message on Instagram.
https://www.instagram.com/p/BLPQY2cDXF9
"After chemo day. I believe that just moving helps so much in the healing process. It's not always easy and sometimes I can't do it the next day but I try to make an effort to get the blood flowing and the toxins out of my body thru working out. Some days are easy workouts and other days I push it but the key is to MOVE!!! This is for any illness. Obviously check with your doctor. The road to recovery is paved with all sorts of different material. #beastmode #fightlikeagirl #warrior."
Of course, it didn't end there. Just to ensure that you feel appropriately encouraged to get out of bed and SEIZE THE DAY, Doherty posted this video of herself moving and shaking in a fitness class.
https://www.instagram.com/p/BLPrfccjb2v
"Let me tell ya.... shaking your booty is hard work with my Neda who's been helping me move and get toxins out. Yes I was tired, yes I wanted to be in bed but I went and moved and felt way better. Any exercise during illness is good. We can do it!!! #beastmode with @jammalibu #fightlikeagirl #warrior."
https://www.instagram.com/p/BJwKTzzhXTz
We love that Doherty is still having fun and engaging in physical activity during what's got to be a grueling treatment. We are so incredibly inspired.
Now, excuse us while we plan a full day of action-packed activities!