Shannen Doherty showed off her stunning new haircut after undergoing chemo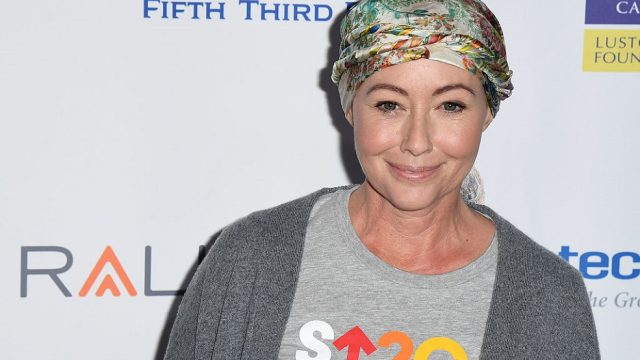 It's been a hectic few years for the Charmed actress. But luckily, things are looking up. Shannen Doherty debuted a new hairstyle after undergoing chemo, and we think she looks fantastic. (But let's be honest — Doherty looks beautiful no matter what.)
Doherty went to hairstylist Anh Co Tran to help transform her hair, and the stylist decided to go in a "sexy Parisian" direction. The star announced that her cancer was in remission this April, so this is just one step she's taking to try and get a few aspects of her life back.
She shared the finished cut on Instagram, and we have a feeling a few people might bring this photo to their stylists for hair inspiration.
https://www.instagram.com/p/BXgfvkmh6NW
It's important to know that hair doesn't define femininity, but it can definitely help you feel more like yourself. While many women worldwide are rocking shaved or bald heads, either due to treatments or simply due to style, we can understand what Doherty is trying to say in her caption.
Amazing hair aside, Doherty also shared a few photos of her enjoying time with friends and family.
https://www.instagram.com/p/BXf5-gAhLIK
https://www.instagram.com/p/BXedgcPh2sD
The actress opened up about having breast cancer back in 2015.
"Yes, I have breast cancer, and I am currently undergoing treatment. I am continuing to eat right, exercise and stay very positive about my life. I am thankful to my family, friends and doctors for their support and, of course, my fans who have stood by me," she said to People.
Fighting cancer, and going through two years of treatment, takes so much out of someone — so we're so glad that Doherty is bouncing back and spending her summer with loved ones.
We're standing by Shannen Doherty throughout her entire journey.