Shannen Doherty says the "Charmed" reboot isn't happening, and this is very unmagical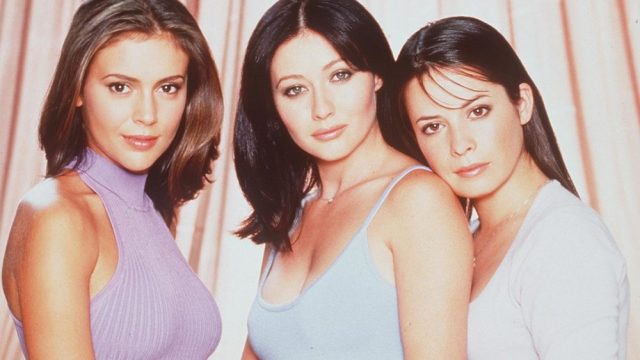 Horrible news, witchy sisters: Shannen Doherty said the Charmed reboot isn't happening. In a world where so many of our old favorite shows are getting resurrected by increasingly plentiful digital streaming platforms, we've been holding out hope for some more to make a triumphant return.
One of the shows at the top of our reboot wishlist is Charmed, which has been discussed as a possibility before. Sadly, our television necromancy isn't nearly as effective as we'd hoped.
Doherty, aka Prue, shot down rumors of a new Charmed.
And while we get her reasons, we're still pretty bummed.
"It's not happening. I mean, I just don't ever foresee it happening now," she told The Hollywood Reporter. "It would be far too soon, but I also don't think you need the original cast for a reboot. "I know our fans really want us back, but who knows? We were basically a reboot of Practical Magic in its own way, so they could redo it, but now it should just rest."
That's extra understandable, because we're sure Doherty is already pretty busy. She's going to be in the Paramount Network's Heathers TV series, which we're super excited about — it's almost a salve to the burn of not getting more of our fave magical sisters.
We don't know what role Shannen will be playing in Heathers, and whether or not it'll be a reprise of her original role of Heather Duke. But you know what's great about knowing she's going back to another old classic she starred in?
It leaves the door open for Charmed later, right? Right.