Shannen Doherty just shared amazing news about her cancer diagnosis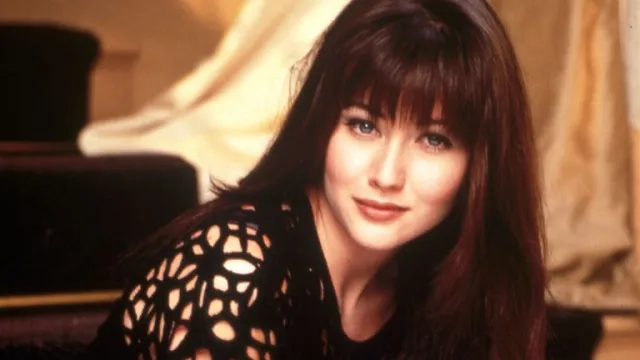 When Shannen Doherty shared her cancer story, many of us felt for the actress, but now she has some important information about her diagnosis.  The actress famous for her work in Beverly Hills 90210 and Charmed has been fighting cancer for quite some time now, but we come bearing good news! Shannen is in remission! All those Instagrams of her going through her going through chemo or the well-wishes from her former co-stars seemed to be good luck!
Shannen took to Instagram to post about the good news calling herself #Cancerslayer. And that she is! And we're so happy for her and her family! She has fought this battle to the best of her ability and come out victorious in the end!
https://www.instagram.com/p/BTcmUkahi0J
Shannen had some understandably emotional words to share as well.
Moments. They happen. Today was and is a moment. What does remission mean? I heard that word and have no idea how to react. Good news? YES. Overwhelming. YES.
Of course, Shannen, like every cancer patient, knows that the beginning of remission isn't the end of the road. She added:
Now more waiting. As every single one of my fellow cancer family knows, the next five years is crucial. Reoccurrences happen all the time. Many of you have shared that very story with me. So with a heart that is certainly lighter, I wait. In the meantime, decisions. Reconstruction which is several surgeries. Decision on taking a pill for the next five years that comes with its own set of problems and side effects. I am blessed, I know that. But for now.... remission. I'm going to just breathe. #cancerslayer
Doherty, who is now 46, was diagnosed with breast cancer back in early 2015, and has been very open about her battle with the disease. So we say this with the biggest smile, we're all so happy for her and her remission. Congratulations to Shannen and her family, and we continue to wish you a healthy recovery!