Shannen Doherty had Sarah Michelle Gellar by her side while receiving a beautiful award and we're not crying, you're crying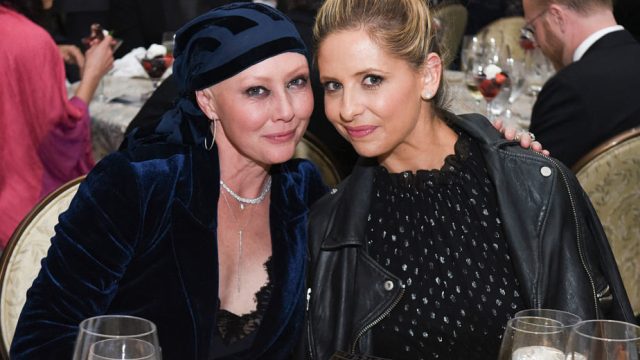 Friends mean everything, right? Shannen Doherty had Sarah Michelle Gellar by her side while receiving a beautiful award — and we're still wiping away our tears.
As you probably know, Shannen's been fighting cancer since February 2015. And on November 5th, Doherty received the Courage Award at theAmerican Cancer Society's 2016 Giants of Science Gala, reported Us Weekly. Gellar, a good friend of Doherty's, presented her with it.
A big "Awwww" to both women. We couldn't be more proud of Doherty and the way she's faced her cancer. And, of course, she probably appreciates being surrounded by friends, not only at the American Cancer Society event, but also day-to-day.
We love this pic, too.
https://www.instagram.com/p/BMc_j1_DU-b
ICYMI, Doherty's very open about her cancer on social media, like sharing pictures of when she decided to shave her head, as well as photos of her and her super supportive husband.
As you can see, comedian Chelsea Handler attended the event, too. ICYMI, Doherty was on Handler's show recently and Handler teared up when Doherty talked about how her life has changed since having cancer. Here's a pic Handler posted.
Before the American Cancer Society gala, Doherty shared this on IG. Awww.
https://www.instagram.com/p/BMXS2D2DDbe
We would say her stylists did an ~amazing~ job. Here's Shannen with her husband, Kurt Iswarienko.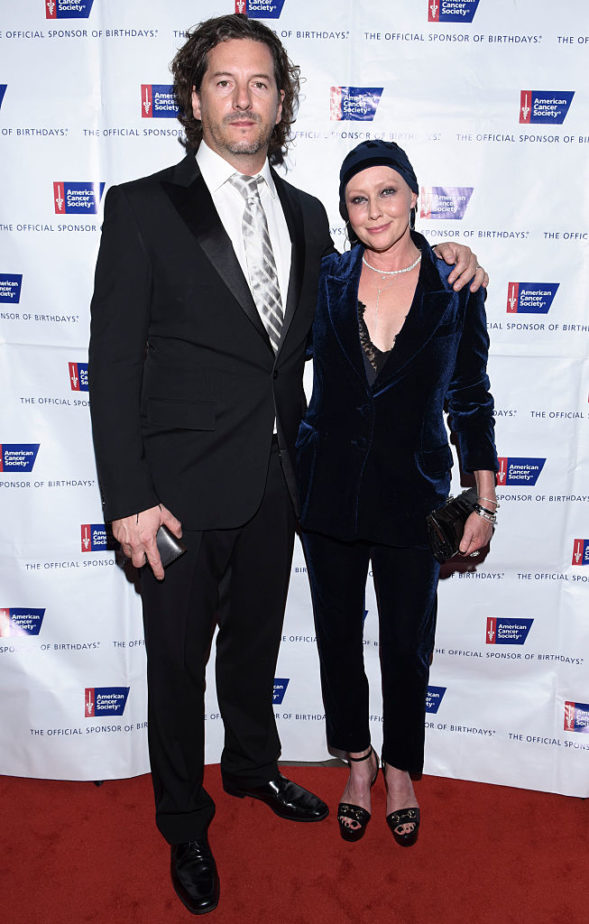 And here she is getting her very well-deserved award.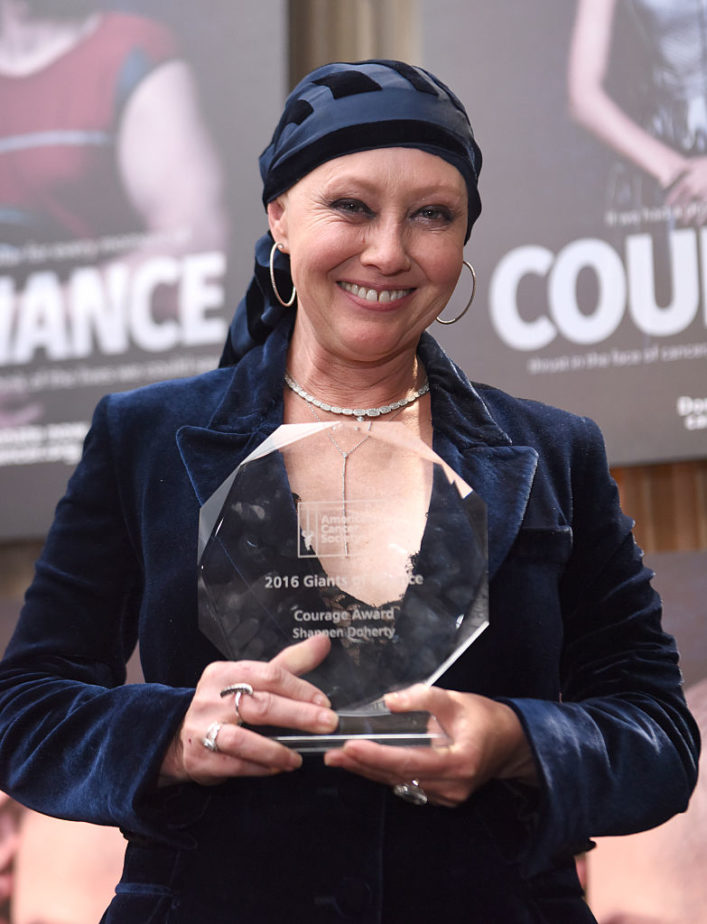 In addition, a couple weeks ago, on International Breast Cancer Day, Gellar wrote the most beautiful post on Insta to Doherty and her oncologist, Dr. Lawrence Piro, reported E! News. (But get the Kleenex ready before you read it.)
ICYMI, Michael Buble's son Noah, 3, was just diagnosed with cancer.
"I can't even begin to touch that one to be honest, because it's a 3-year-old, Doherty told Entertainment Tonight. "Just trust in your doctors. Make sure you have amazing doctors, a great team and know that organizations like the American Cancer Society, Stand Up to Cancer, they are doing so much good for cancer. And [there is] so much research that we have much better chances now. Stay positive.
Aww. And we're def staying positive for them both.