Shay Mitchell's esthetician shares her secrets to glowing skin
They call her L.A.'s hottest celebrity esthetician, and for good reason. Shani Darden treats A-listers like Shay Mitchell, Jessica Alba, and Chrissy Teigen, and has gained the trust of many others thanks to her straight-forward and no B.S. approach to skin care. Because she's seen so much success with celebrity clientele, Darden launched her own studio and developed her eponymous skincare brand—it already has a cult following. We're always seeking out ways to improve our skincare routine, which is why we tapped Darden and asked her to break down some of the secrets to get your skin glowing.
HelloGiggles: Many people mislabel their skin type, how can we go about identifying this correctly in order to take the proper steps when it comes to our skincare routine?
Shani Darden: Normal skin is characterized as balanced and free of blemishes. You may need to add a little more hydration to your skin in the winter and use a lighter moisturizer in the summer, but in general, 'normal' skin is balanced and clear. Combination skin may be oily in the T-zone (your forehead, nose, and chin) and a little dry in other areas with occasional breakouts. Oily skin is characterized as oily all over with regular breakouts. Dry skin will be consistently dry and produce little to no oil. If skin is inconsistently dry and oily, it may actually be dehydrated vs. dry, which is caused by using the wrong products for your skin type. Finally, sensitive skin can be characterized as often being red and irritated. If you're thinking about using a new product, the best thing you can do is slowly introduce it to your skincare routine to see what really works for your skin. What works for one person, may not work for someone else. 
 HG: What are some reasons why your skin might look dull or lackluster?
SD: If you aren't exfoliating regularly, your skin may begin to look dull. It's so important to exfoliate 1-2 times a week to remove the dead layer of skin on the surface. This will help to make your skin more glowing and bright as well as allow the rest of your products to penetrate the skin properly.
 HG: What are the steps one should take in order to get their skin looking glowing and radiant?
SD: In addition to exfoliating, it's also important to make sure you're thoroughly cleansing your skin. I love the Garnier Micellar Water to remove all traces of makeup. Properly cleansing your skin is so important for healthy, glowing skin. Without it, your active treatment products cannot properly do their job.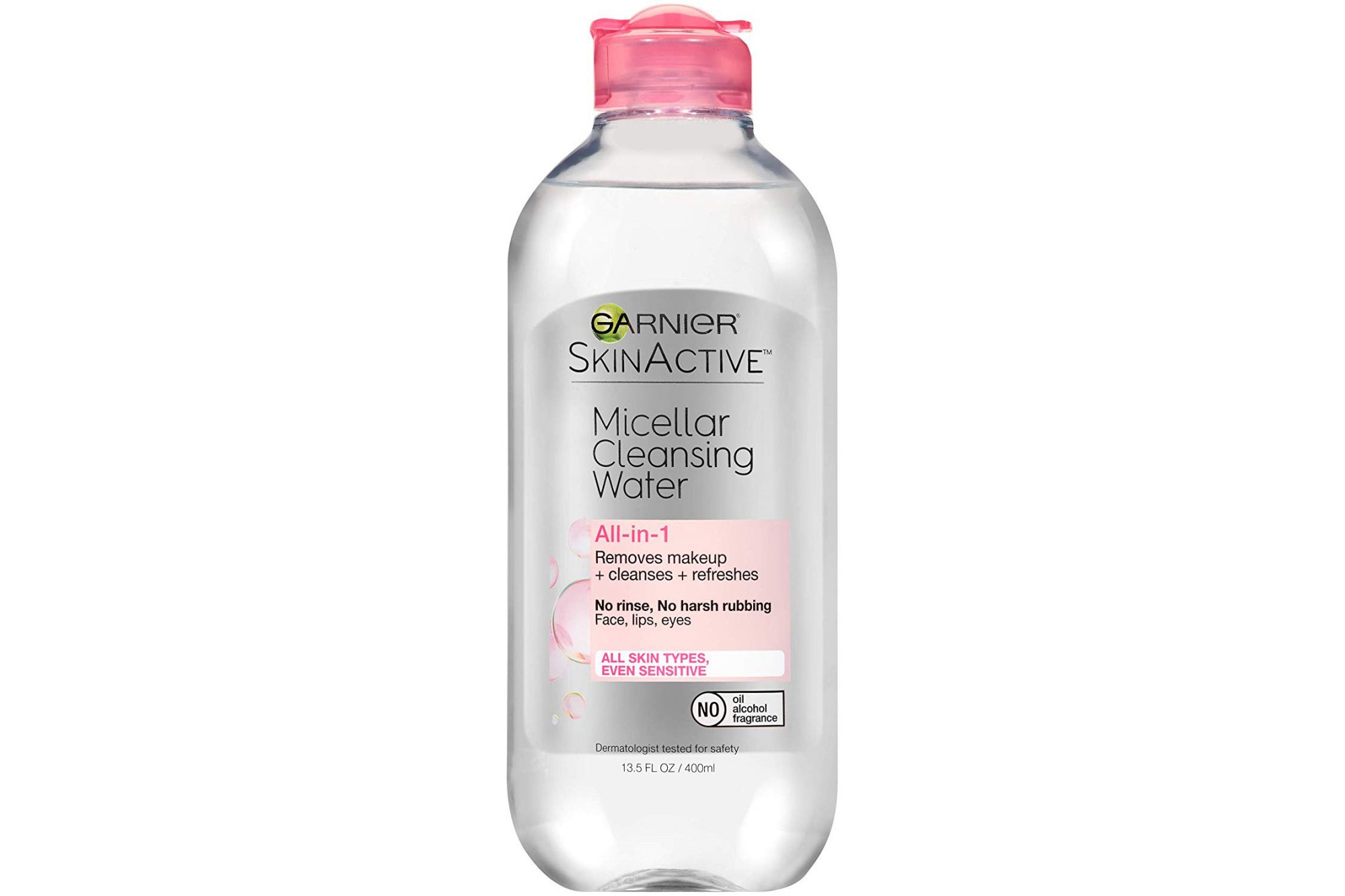 Shop it! Garnier SkinActive Micellar Water, $6.77, amazon.com
HG: Which ingredients should we be looking for in products to help achieve glowing skin?
SD: AHAs like lactic acid and glycolic acid, along with BHAs like salicylic acid which helps to exfoliate the skin and keep pores free of congestion. I also love a treatment serum that combines lactic acid and retinol to increase cellular turnover, boost collagen in the skin, minimize fine lines and wrinkles, and reduce hyperpigmentation. 
HG: When it comes to products, which do you highly recommend for… dry skin? Oily skin? Combination skin? Normal? Sensitive skin?
SD: A few products I love to keep skin glowing are antioxidant serums, retinol, and chemical exfoliants. For normal, dry, or sensitive skin, I love the iS Clinical Pro-Heal Serum. It's a powerful vitamin C formula to brighten and protect the skin, but it's also very nourishing. My Retinol Reform is one of my favorite multi-tasking products to keep skin youthful and glowing. I recommend this to those who have normal, combination, and oily skin, and for those with dry or sensitive skin, I recommend Texture Reform, the gentler sister to Retinol Reform. It combines lactic acid with retinyl palmitate, a gentler form of retinol, to boost collagen in the skin, minimize fine lines and wrinkles, and smooth the texture of the skin. Then, I love the Dr. Dennis Gross Alpha Beta Peel Pads for weekly exfoliation. They're great for normal, combination, and oily skin types. 
 HG: What should you never skip in your routine if you want to have glowing skin all the time, or at least as often as possible?
SD: Washing your face twice a day! This is one of the absolute most important things you can do to keep your skin glowing and healthy. If you're not washing your face, your treatment products will not be able to do their job and skin will be more prone to congestion. 
HG: Your list of clients include everyone from Jessica Alba to Shay Mitchell, who are absolutely gorgeous—what are the treatments they usually opt for to achieve smooth, glowing skin? And what are some treatments you'd recommend to those seeing an esthetician for the first time?
SD: I do a combination of treatments on all of my clients. Depending on skin type, I do different chemical peels. My facials incorporate microcurrent, which uses low-level electrical current to tone, tighten, and lift the facial muscles. I also do LED light therapy which will boost collagen in the skin to minimize fine lines and wrinkles and increase circulation to give skin an amazing glow.