The "Shameless" Season 8 trailer is finally here, and we're beyond ready to tune in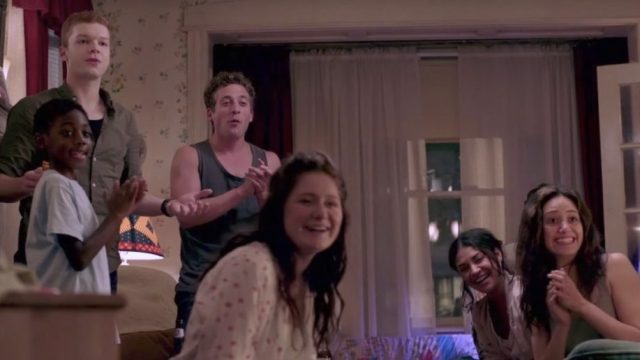 Never fear, the brand shiny new season 8 Shameless trailer is here. It looks better and weirder than ever, so we're pretty excited about it. We're also especially excited about season 8, because after demanding equal pay, this marks the first time that Emmy Rossum is being paid as much as her co-star, William H. Macy. So not only do we get a whole new season of one of our all time favorite shows. But we can watch it in peace knowing that it's doing its part for gender parity in entertainment. Which, given the sorry state of things, is no small thing.
Ready to get on our level? Check out the Shameless season 8 trailer for yourself.
https://www.youtube.com/watch?v=khRWGSllNKw?feature=oembed
The network shared a summary about what we can look forward to. So while we get a hint of what's to come this season from the trailer, it's nice to have a liiiiittle more detail about where we're going.
"Season 8 finds the Gallaghers on an upswing — Frank comes out of a drug-induced haze and decides it's finally time to be a contributing member of society, while Fiona faces hard decisions when she discovers her success as a landlord may mean someone else's misfortune. Lip struggles with unexpected sacrifices he must make to stay sober, while Ian takes up a cause in hopes of getting back with Trevor. Debbie builds her future at welding school while juggling life as a single working mom, as Carl gets creative finding tuition money after he loses his scholarship. Meanwhile, Liam discovers just how different the Gallaghers are from the families of his rich classmates as Frank schools him on "sticking it to the man. Kev and V have to find a way to deal with Svetlana after she steals their bar, The Alibi."
Shameless Season 8 premieres on November 5th at 10 p.m., so get your DVR ready.