Shakira's 17-month-old son is literally the cutest human being ever and here's proof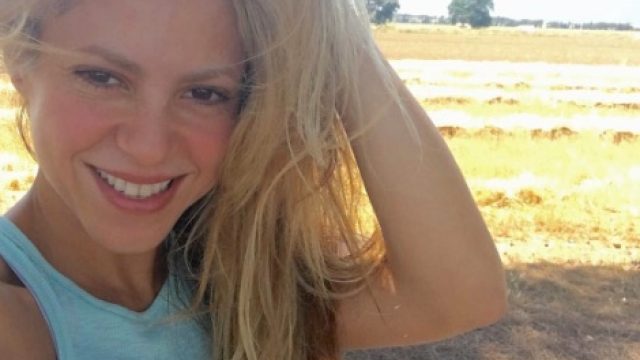 Toddlers are usually pretty darn cute, but there's a certain badass Colombian singer whose son is currently competing for top toddler. Of course it's Shakira, and her 17-month-old son Sasha!  He's perfectly wide-eyed and 100% adorable.
She posted a happy snap of the little guy next to her pro-footballer partner,  Gerard Piqué. He and Sasha are sporting the same haircut, which Shakira comments on with the simple caption: "Papa's hair!!"
Okay, the copycat photos of Sasha and Piqué in football jerseys is possibly the cutest thing we've ever seen. Sasha looks so proud!
We don't hear news from Shakira all that often (not gonna lie, missing those "Hips Don't Lie" days), so it's nice to be able to gush over her family life.
Here she is with Sasha and her other cute-as-a-button son, Milan.
And oh, look! They join daddy on the field, too. What great supporters.
So, it's official. Shakira and Gerard make pretty babies. And they are pretty cute themselves.
We hope to hear more from you, Shakira, we miss you!
Obligatory throwback of what Shakira does best.