A Shake Shack cookbook is in the works and we're ready to go to burger heaven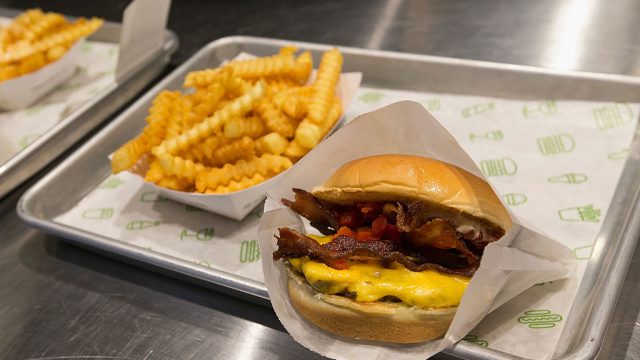 If I had to choose just *one* favorite food, it would have to be a cheeseburger. Nothing fancy, just meat, cheese, and bun — maybe the occasional mustard, ketchup, onions and pickles upgrade if I'm feeling saucy. But seriously, I never turn down a burger, especially one from fan-favorite burger chain Shake Shack.
The only problem is that actually getting to a Shake Shack (the one in LA is in West Hollywood and is ALWAYS crowded) can be an impossible task. However, this can be a major game changer for those who either aren't anywhere near a Shack location or are like me and just too lazy to venture out into the real world.
Shake Shack CEO Randy Garutti and culinary director Mark Rosati are teaming up to bring an official Shake Shack cookbook, which will hopefully hit shelves by next summer — just in time to really step up your grilling game!
According to Eater, the book will contain "recipes and stories to bring the Shake Shack experience home" and will be published by Clarkson Potter and produced by Dorothy Kalins, the same person who brought us the Gramercy Tavern cookbook.
BRB, clearing out space on my cookbook shelf!