Shailene Woodley had THIS important thing to say about sex ed
Shailene Woodley is one of a new crop of stars who isn't afraid to speak openly and be real about their lives and their opinions on things that matter. Not only is the 24-year-old a brilliant actress, but she's also quite politically active, and even makes her own holistic lifestyle, which we think is pretty cool.
While it's uncertain whether Shailene will be returning to the Divergent franchise (*massive sad face*), we do know that you'll be able to see her in the upcoming biopic of Edward Snowden, directed by acclaimed filmmaker Oliver Stone, which is released today (September 16th).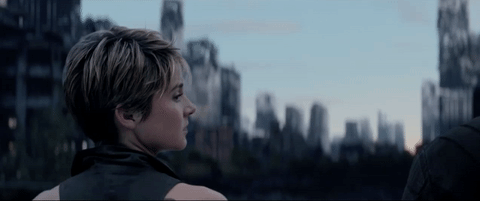 Promoting the film in Net-a-Porter's online magazine, The EDIT, Shailene spoke candidly about her life, her career, and her family and it's amazing.
Speaking about her family, her father is a psychologist and her mother a councillor, the actress opened up about how her upbringing was unconventional as her parents would bring people back to stay at their home who were in need.
"I came home to things that weren't great," she told the magazine. "My family is super-f***** up in many ways, but they are also my everything."
Going on to explain how they would use reverse psychology on her, Shailene said that it's part of what made her who she is today.
It enabled me to recognize that no-one's evil," she explained, "they're probably hurting and can't express themselves, get no love at home, so it's repeated. It gave me a broader outlook: just put yourself in another person's shoes."
However, it's what the young star had to say about sex education that really had us screaming, "YASSSS!"
Opening up about masturbation, Shailene said that she thought that self-pleasuring should be taught about in schools.
"As a young woman you don't learn how to pleasure yourself, you don't learn what an orgasm should be, you don't learn that you should have feelings of satisfaction," she said, candidly. "I've always had a dream of making a book called There's No Right Way to Masturbate. If masturbation were taught in school, I wonder how [many] fewer people would get herpes aged 16, or pregnant at 14?"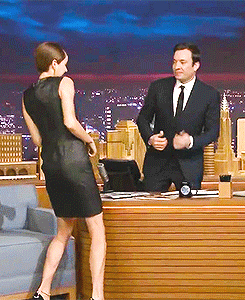 Given that Shailene has a bunch of young adult fans from the Divergent films, it's great to see her using her position to talk about the issues that matter.
Shailene's new film, Snowden, is out today (September 16th). Watch the trailer below.
https://www.youtube.com/watch?v=QlSAiI3xMh4?feature=oembed