Shailene Woodley is staging a protest at film festivals and it's pretty badass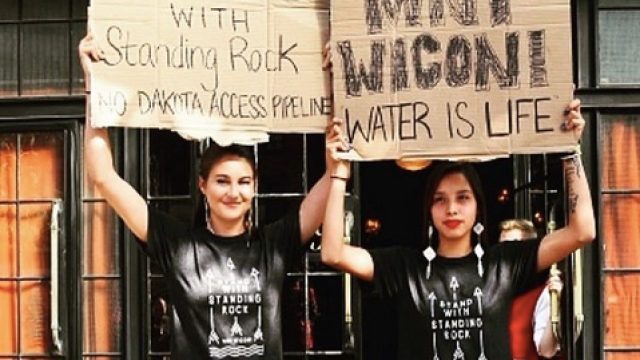 In addition to being a badass actress (We are still crying residual tears from our Fault in Our Stars viewing experience), Shailene Woodley is also a badass activist.
Whether she's speaking up about sex ed in schools, pushing for the world to live more sustainably, or caravaning across the U.S. to campaign for her political candidate of choice, Woodley is always primed to stand up for what she believes in.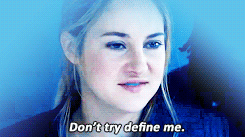 Now she's using her star power to stand against the building of the Dakota Access Pipeline, which would move crude oil from North Dakota down to the Gulf of Mexico. The Department of Justice recently ordered a halt of the construction of the pipeline so that they could take a closer look at the environmental impact.
Woodley, a staunch and vocal opponent of the pipeline, had been a little busy this week with the premieres of her new movie Snowden at the Toronto International Film Festival and in New York, but she hasn't let the glamour of the red carpet get in the way of a good old fashioned protest. In fact, as Brit + Co reports, Woodley has been protesting in both Toronto and New York, and documenting her activism on social media.
"From NY to ND, we as sisters stand together to protect clean water," she says in the caption of the Instagram of her New York protest. "Let us bridge these divides. Let us see beyond the illusions in front of us. Let us create a world for our children that promises them rivers to swim in, oceans to explore, and lakes to float upon."
https://www.instagram.com/p/BKT-mysDsYf
Here's to Shailene, a lady that never lets her Hollywood day job get in the way of standing up for what she believes in.