Shailene Woodley might be running for office someday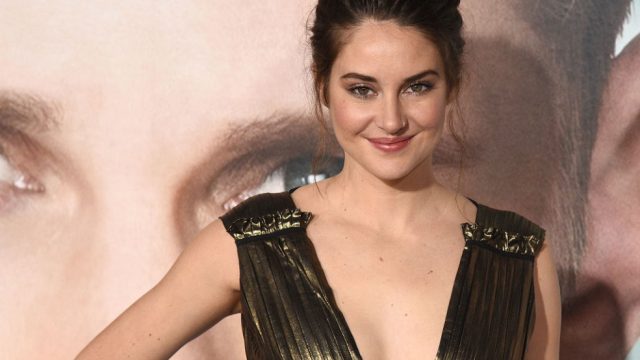 Well, we can't say we're surprised — but we're definitely intrigued. Actress and activist Shailene Woodley said she might run for office, and we think she'd be an ideal candidate.
Woodley opened up about the possible career change in an interview with The New York Times.
The actress said that she considered running for Congress after being inspired by the Bernie Sanders campaign last year.
"There was a point last year when I was working for Bernie Sanders where I thought, 'Huh, maybe I'll run for Congress in a couple years.' And you know what? I'm not going to rule it out. Who knows? Life is big, and I'm young," she said.
 We love her attitude about it. And she's right — it's definitely something she shouldn't rule out.
When she's not on set, Woodley has been pretty busy with environmental activism. You might remember that she was very briefly arrested after joining in on the Standing Rock protests. This June, she promoted the Winnemem Wintu Tribe's attempt to bring their salmon home.
https://www.instagram.com/p/BVuFytlFGn-
Woodley's interview also shared her thoughts and feelings on relationships between women, and why we all need to work together to create a more more stable world.
"If females start working through the false narrative of jealousy and insecurity fed through a patriarchal society, then not only will we have more women feeling confident in themselves and supportive of one another, but we will start introducing a type of matriarchy, which is what this world needs," she said.
We think that Shailene Woodley could help make the world a better place, and we'll always support her — whether it's through a campaign, or just by seeing her amazing movies and shows.