Shailene Woodley just released a passionate essay about her recent arrest, and it's 100% worth the read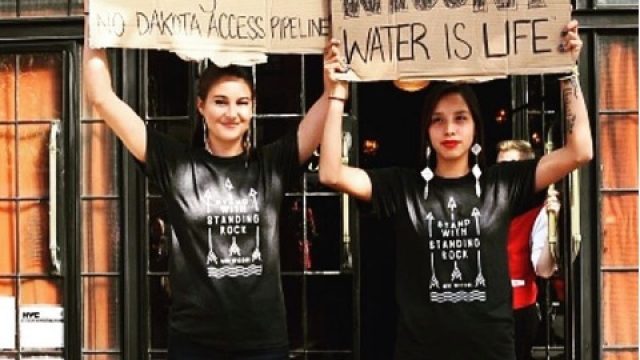 Ever since we heard about Shailene Woodley's arrest for protesting the Dakota Access Pipeline – hardly a criminal act, yet she was briefly jailed — we've been a little worried. But Uproxx let us know that she wrote a passionate letter about her arrest, further breaking the silence about what really happened.
She also shed light on the importance of preserving native culture, and reinforced that she's capable of framing real issues in a way that helps us connect with her on an intellectual and emotional level.
"I was in North Dakota, standing in solidarity, side-by-side with a group of over 200 water protectors, people who are fighting the Dakota Access Pipeline. […] I was in North Dakota, standing side by side with Native Americans. You know, those who were here before us. Well, guess what, America? They're still here. And they are still fighting the good fight."
https://www.instagram.com/p/BK3276wjoU9
Woodley's words were hard-hitting, but very important.
"And, guess what else, dear America? They are still being ignored. We are still throwing them in jail. We are still silencing their dedication to protect us from the planetary consequences that will catastrophically bleed from our ignorance."
Even though her actions landed her in a shaky situation for a moment, Woodley is standing up for what she believes in, and inspiring others to do the same.
"I am not scared. I am not afraid. I am grateful, and I am amazed to be standing by the sides of so many peaceful warriors. Standing Rock "protests are rooted in ceremony and in prayer."
https://www.instagram.com/p/BKT-mysDsYf
In lieu of grand gestures, Woodley suggests this simple action:
"What if we took the hashtag #FreeShailene and made it #ProtectCleanWater, or #HonorNativeTreaties, or #IStandWithStandingRock?"
Seems like an excellent idea to us; a little can go a long way. The full essay, entitled, "The Truth About My Arrest," is definitely worth a read.