Shailene Woodley is gushing about Malia Obama for protesting DAPL, and girl, we get it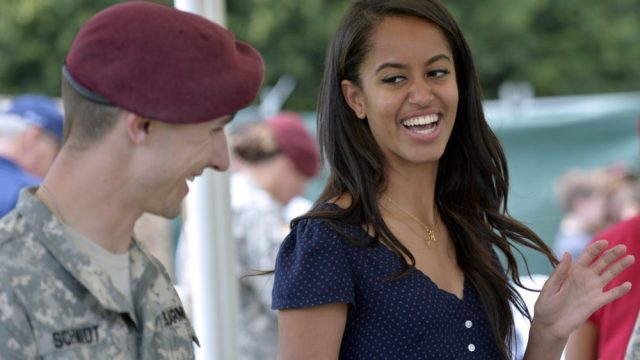 It's been a heartbreaking week for a sizable portion of America, including those who have fought for months to stop the controversial Dakota Access Pipeline.
But actor-slash-protestor Shailene Woodley has found hope — in Malia Obama, who attended a Sundance event in solidarity with Standing Rock against the DAPL on Monday.
"It was amazing to see Malia," Woodley told Democracy Now. "To witness a human being and a woman coming in to her own outside of her family and outside of the attachments that this country has on her, but someone who's willing to participate in democracy because she chooses to."
Because she recognizes, regardless of her last name, that if she doesn't participate in democracy, there will be no world for her future children.
Woodley, of course, has been protesting side-by-side with the Sioux for months, and was even arrested this past October, charged with criminal trespassing and engaging in a riot.
https://www.instagram.com/p/BPiWtCRF0TG
She later addressed the incident in an open letter, saying she was saddened that a white, non-native woman had to be arrested for Standing Rock to gain national attention.
Woodley wrote,
When the Dakota Access Pipeline breaks (and we know that too many pipelines do), millions of people will have crude-oil-contaminated water. I know it is easy to be apathetic or detached from the reality that fossil fuel contamination could actually affect you and the ones you love...But hear me loud and clear: If you are a human who requires water to survive, then this issue directly involves you."
Federal authorities halted work on the pipeline in December following protests, but Donald Trump revived it before former President Obama's seat in the Oval Office had time to grow cold.
So while we're happy to hear that Malia has accepted an internship with Hollywood legend Harvey Weinstein before she heads to Harvard, we're sure she'll join Woodley and her famous family in helping to save the world in some way or another, too, because that's just the Obama way.