Shailene Woodley revealed she was "very, very sick" while filming the Divergent movies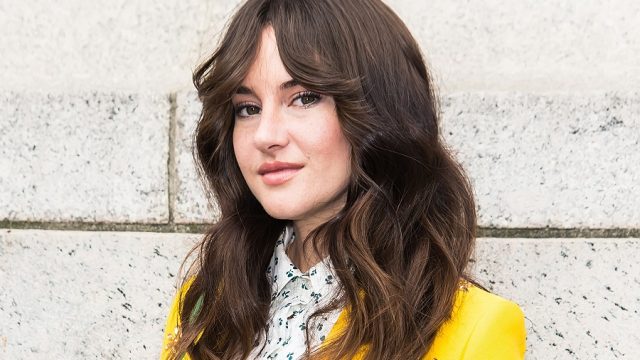 In a new interview with The New York Times, Shailene Woodley opened up about a physical illness she experienced in her early 20s. Although she was able to film the blockbuster Divergent series during that time, the now-28-year-old actor said that the illness forced her to give up certain job opportunities so she could focus on healing.
Woodley talked to NYT writer Kyle Buchanan about "a huge chunk of time where fear and anxiety and competition were definitely at the forefront of my mind and my ego." When Buchanan asked whether that pressure came from Hollywood or her own drive, Woodley responded, "A mixture of both." Then, she revealed: "I haven't spoken much about this yet publicly, and I will one day, but I was very, very sick in my early 20s."
"While I was doing the Divergent movies and working hard, I also was struggling with a deeply personal, very scary physical situation," Woodley explained. "Because of that, I said no to a lot of opportunities because I needed to get better, and those jobs ended up going to peers of mine who I love. They went on to a lot of success, but there was a mix of people saying, 'You shouldn't have let that go!' or 'You shouldn't have been sick!'"
Woodley starred as Tris Prior in all three Divergent films, which were released annually from 2014 to 2016. In 2017, she took on a supporting role in the HBO series Big Little Lies, for which she received Golden Globe and Emmy nominations. Despite her immense success, however, Woodley revealed that being sick, plus the guilt she felt for having to forgo job opportunities, threatened to put an end to her acting career altogether.
"[The illness] was combined with my own internal process of, 'Am I going to survive what I'm going through right now and ever be healthy, or even have the opportunity to work on projects I'm passionate about again because of the situation I'm in?'" Woodley recalled. "I was in a place where I had no choice but to just surrender and let go of my career, and it brought out this negative voice in my mind that kept spinning for years and years afterward."
Luckily, the actor and activist is now "on the other side of it, thank God," as she told the NYT. She explained that her recovery has been focused just as much on her mental wellbeing as it has her physical health—and, through the "slow process" of healing, she's been able to discover a deeper sense of value and gratitude in her life.
"Because of that work, I feel very grounded and rooted in who I am and very clear about everything in my life, whether it's my career or my relationships or my own internal worth," Woodley said. "I feel very grateful to have walked that line of fire, because now I know what I don't want to ever go back to."
Next up, the actor is starring as "a young woman torn between dating two best friends" in the romantic drama Endings, Beginnings, which will be released on streaming platforms on April 17th and on demand on May 1st. We can't wait to see where the next chapter of Woodley's career leads from there.