Shailene Woodley broke her silence after her arrest, and this is what she had to say on Instagram
Shailene Woodley is a free woman, after her unfortunate and somewhat questionable arrest on Monday. Woodley was briefly jailed for trespassing during a peaceful protest in North Dakota, and many people are backing her up, as her "crime" didn't seem too criminal.
Woodley has been quite active in protesting the Dakota Access Pipeline, as construction would put important land in danger. It's also quite an expensive project, and Woodley is just one of the many who's speaking up against it.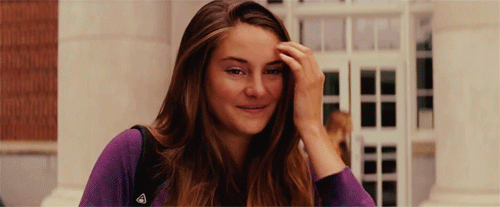 The entire incident was caught on Facebook Live, and many of her fans were concerned and confused after law enforcement met up with the actress back at her RV. Woodley was with her Mom at the time.
https://www.instagram.com/p/BLcEfJkDuk0
Right after some beautiful poetry, Woodley used the hashtags of "#alwaysinallways #heartforward #uptous #NoDAPL #protectcleanwater #iamonyourside" — obviously standing strongly by her cause.
While riots have occurred at the protest site, and more arrests were made, Woodley proved that she wasn't acting irrationally, or irresponsibly.
As reported earlier, many of Woodley's past castmates have shown their support of her through social media. Other celebrities are also coming forth to stand behind the actress.
We hope that Woodley doesn't give up the good fight!