Shailene Woodley and new love Ben Volavola casually went public on Instagram
The usually private Shailene Woodley has gone public with her new relationship by sharing a series of cute and kissy Instagrams with boyfriend Ben Volavola. The new couple stepped out publicly at the Valentino Haute Couture Spring/Summer 2018 show on January 24th, 2018 in Paris, France, where Woodley and Volavola snapped pics together all night. She posted a photo of the two kissing and captioned another photo, "this date tho," so it's safe to say these two are an item.
Who is Ben Volavola, though? He's 27, a New Zealand rugby player, and the couple reportedly met in Fiji while Woodley was there shooting a movie this summer.
These two weren't exactly hiding their relationship before. Woodley and Volavola were spotted kissing at one of his games in New Zealand back in October 2017, but it's only now that their relationship has become Instagram official.
Woodley is usually pretty private about her love life but did reveal to Elle in 2015 that when she falls in love, she goes all in.
"When you're truly in love, for me, it's…you're my lighthouse! You're somebody who holds me high, keeps me safe, you've got my fuckin' back," she told Elle (via Us Weekly). "You also love me whole, wild, and free. You let me do me, and I'm gonna let you do you! And I'll be the home that you return to."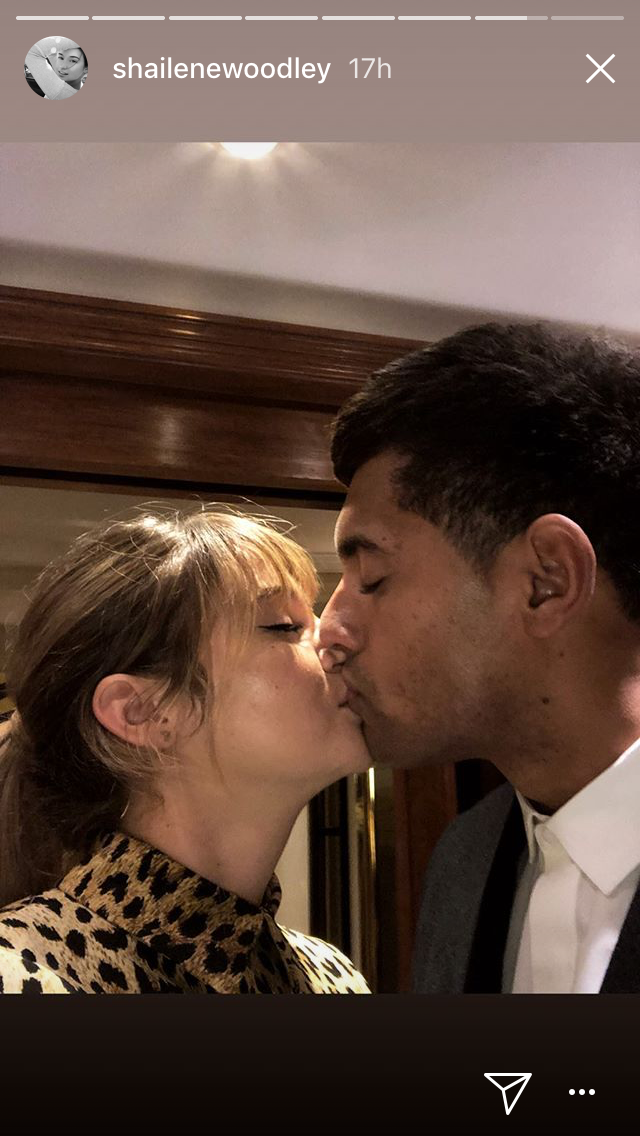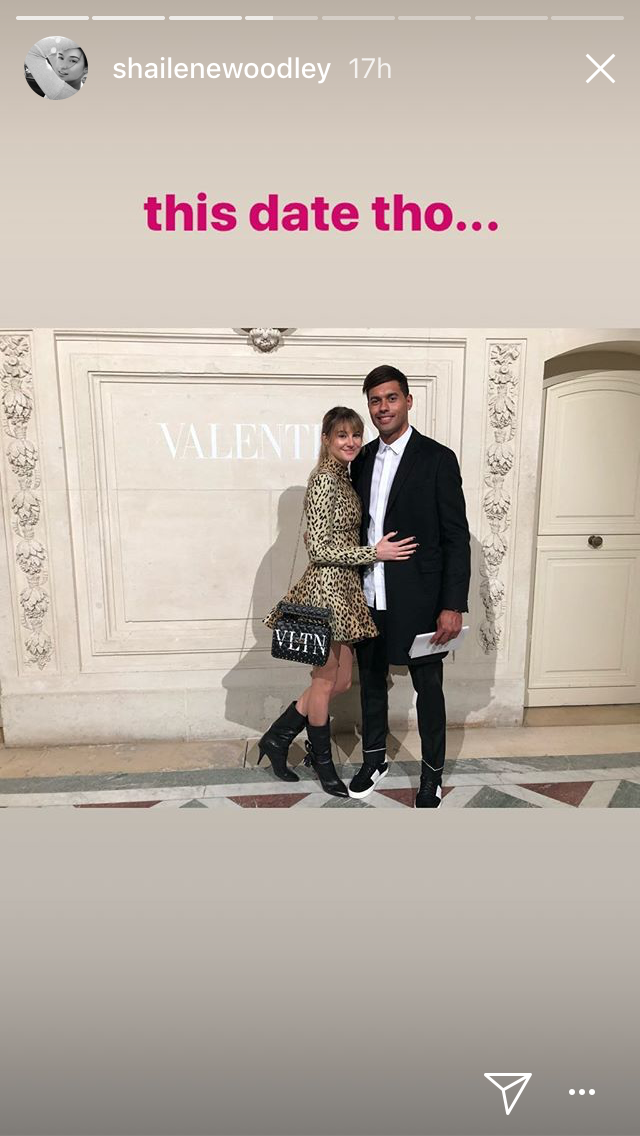 Here they are back in October.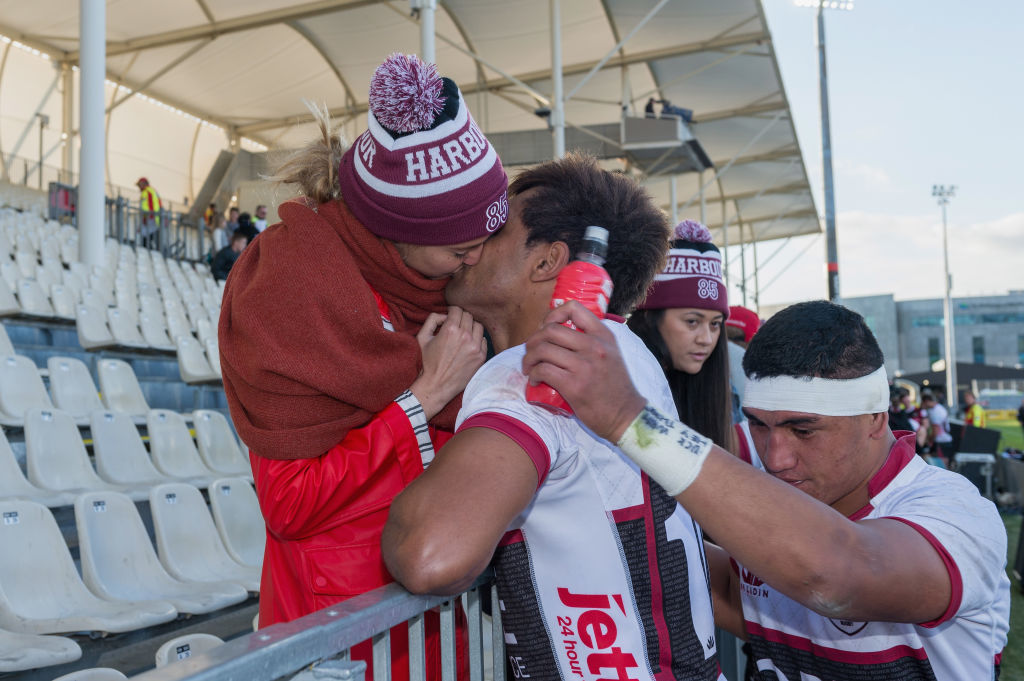 Actually, the fashion show snaps might not technically be their "Instagram debut." Woodley posted a photo of a FaceTime with Volavola earlier this month on January 7th, 2017.
https://www.instagram.com/p/BdqUdc0ltNH
However, when we talk about going "Instagram official" we need both parties in a photo together. FaceTime doesn't quite cut it.
Woodley is seriously glowing with that *new relationship energy.*
https://www.instagram.com/p/BeYJjRbFBlA
Hopefully Woodley and Volavola have that "lighthouse" love she covets.