A "sexy" Meghan Markle wedding dress Halloween costume exists, and it's exactly as gross as you think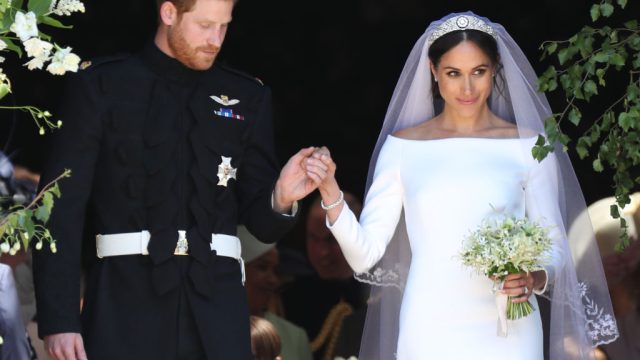 Every year when Halloween comes around, it somehow never fails to bring with it a slew of offensive costumes. This year, we've already seen a very problematic sexy Handmaid's Tale costume, which was later pulled from the retailer's website. Now, there's one that once again sexually objectifies women in a completely, totally, 100% unnecessary way…and this time, it involves the royal family.
As Cosmopolitan pointed out, Yandy—the same brand responsible for the handmaid costume—has debuted an "American Princess" costume, which is very clearly meant to be a "sexy" version of Meghan Markle on her wedding day.
The costume includes a short white dress, off-the-shoulder like Markle's was, complete with a veil and tiara.
Obviously, it can't compare to the actual gown that Markle wore when she married Prince Harry, but it's obvious what the company is trying to do, especially since the costume listing includes a photo of a Deal or No Deal briefcase as a prop (Markle was once on the show).
"You're living an actual fairy tale!" the costume's description reads. "Get ready to walk down the royal aisle in this exclusive American Princess costume featuring a white mini dress with an off-the-shoulder neckline, 3/4 length sleeves, a smooth bodice, a tulle veil with a large bow accent, a satin bow detail, and a bejeweled tiara."
https://www.instagram.com/p/Bo-uotMgzyD
The costume retails for $49.95, which is definitely more than the $0 we think it's worth. Why dress as a "sexy" version of Markle on her wedding day? If you want to emulate the Duchess of Sussex, just recreate her wedding attire yourself—and not in a way that objectifies a real, living human woman who likely didn't consent to this costume being made. Chances are, your DIY costume will be way more impressive than this one, anyway.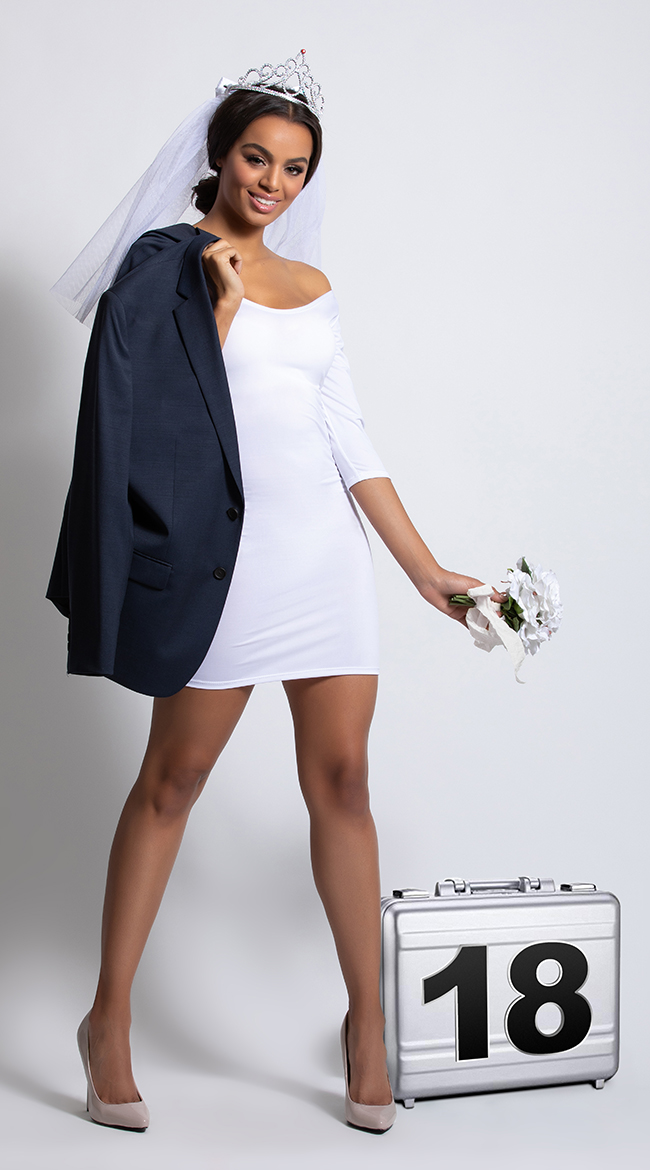 Someday, we will all get to celebrate a Halloween where women's costumes don't reinforce the idea that we need to be sexy for the holiday. And we would love to know what the queen thinks about this.