5 ways to wear the sexy cardigan trend like a model
Just when you thought fashion trends couldn't get any more absurd (the mass hoards of people who appropriate bike shorts into their everyday wardrobes, I'm looking at you), this new sexy cardigan trend comes into the picture and makes us ask the great question: Can just about anything be sexy? The answer is yes, except for racism and not exercising your right to vote.
No, this isn't your grandma's frumpy cardigan. Not the school guidance counselor's full buttoned-up cardigan. Heck, this isn't even the work-appropriate desk cardigan you have on reserve for days when the office AC is just a little too aggressive. Nope. Rather, this is the Bella Hadid and Kendall Jenner-approved sexy cardigan trend that proudly announces to the world, "Either it's laundry day or I'm just really hot and know it. Or both."
There is a multitude of ways to wear this trend, but they all seem to revolve around one common idea: Style the cardigan as a top and not outerwear. (It's just like that one time on America's Next Top Model when Tyra Banks goes, "Hoe, but make it fashion.") Sounds questionable? That's fair. I, too, prefer to use items as directed by the manufacturer, but this trend is just too good not to try. Ahead, five different ways to wear the sexy cardigan trend, from leaving your cardigan mostly unbuttoned to styling your cardigan with a sort of aprés-sport vibe.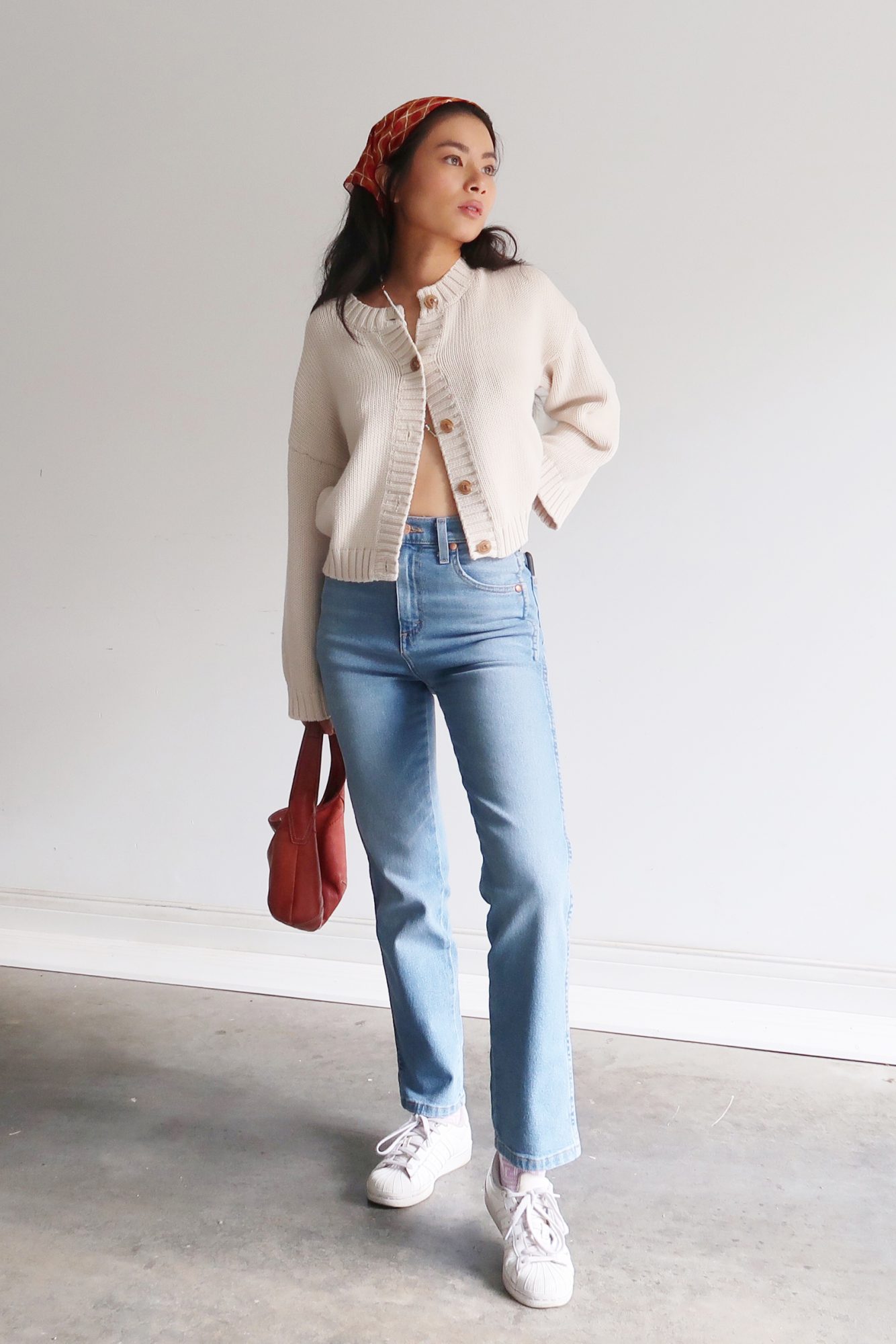 Shop it! $198, Outerknown.com 
Good news: You likely already own this outfit in your closet. Grab whatever button-adorned cardigan you have and your good ol' trusty pair of blue jeans. Go sans shirt and choose to just button up some of the buttons. Then add on accessories that make you feel like you, and voila! An outfit fit for the weekend.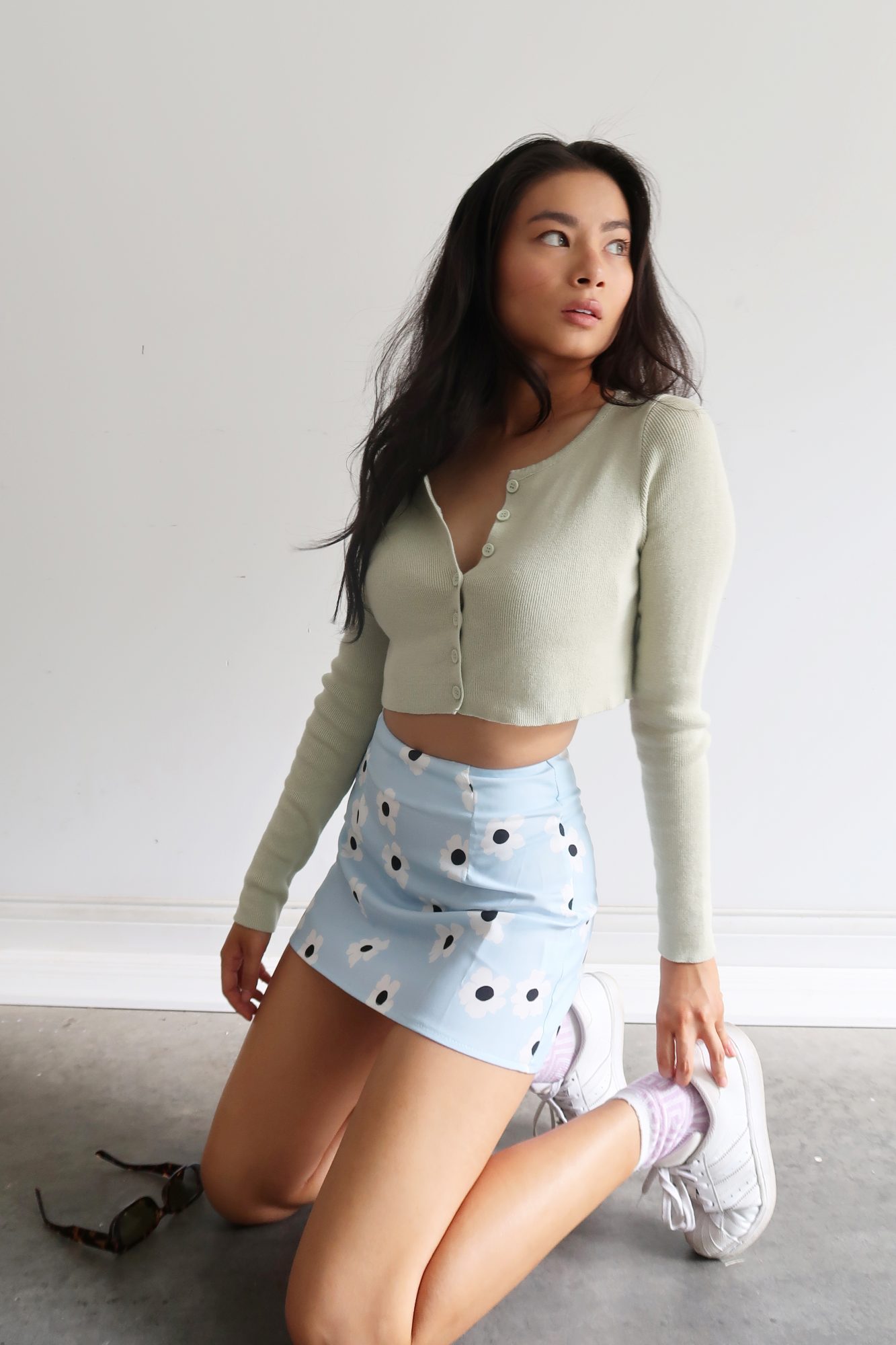 Shop it! $48, Princesspolly.com 
While the cardigan may have been around for ages (decades? Years?), this cardigan-top hybrid is the latest iteration—and it's totally worthy of owning in every available colorway. You can carry the trend down the girl-next-door route and style it with a cute miniskirt and white sneakers for a look that's both innocent and, well, hawt.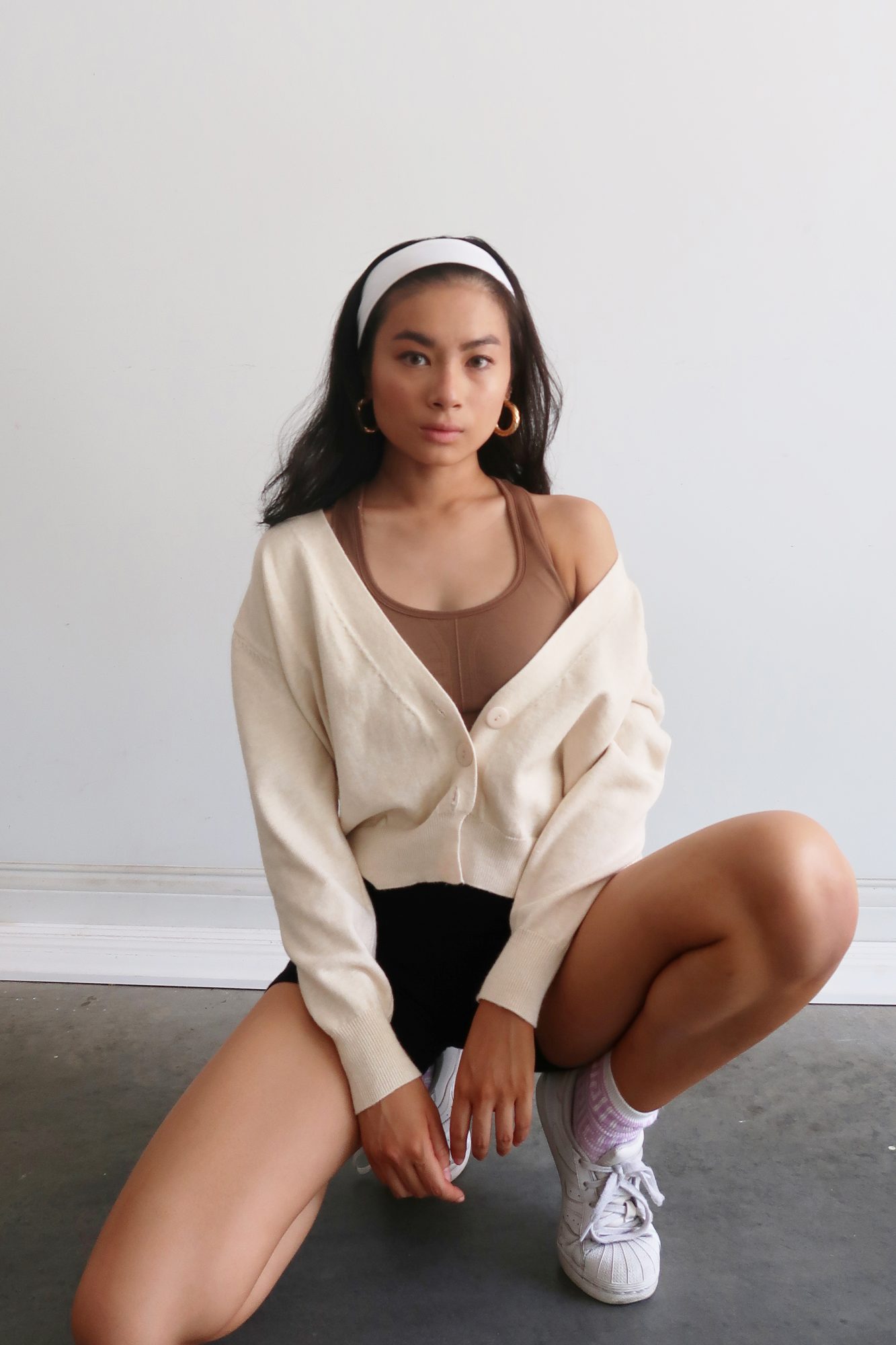 Shop it! $22 (orig. $35), Prettylittlething.com
Whether or not you actually played a sport is beside the point. Throw a sexy cardigan over your sports bra for a look that screams, I'm fit and active, but I'm not being active, like, right this second. Wear it slung off your shoulder for extra hot-girl-summer points.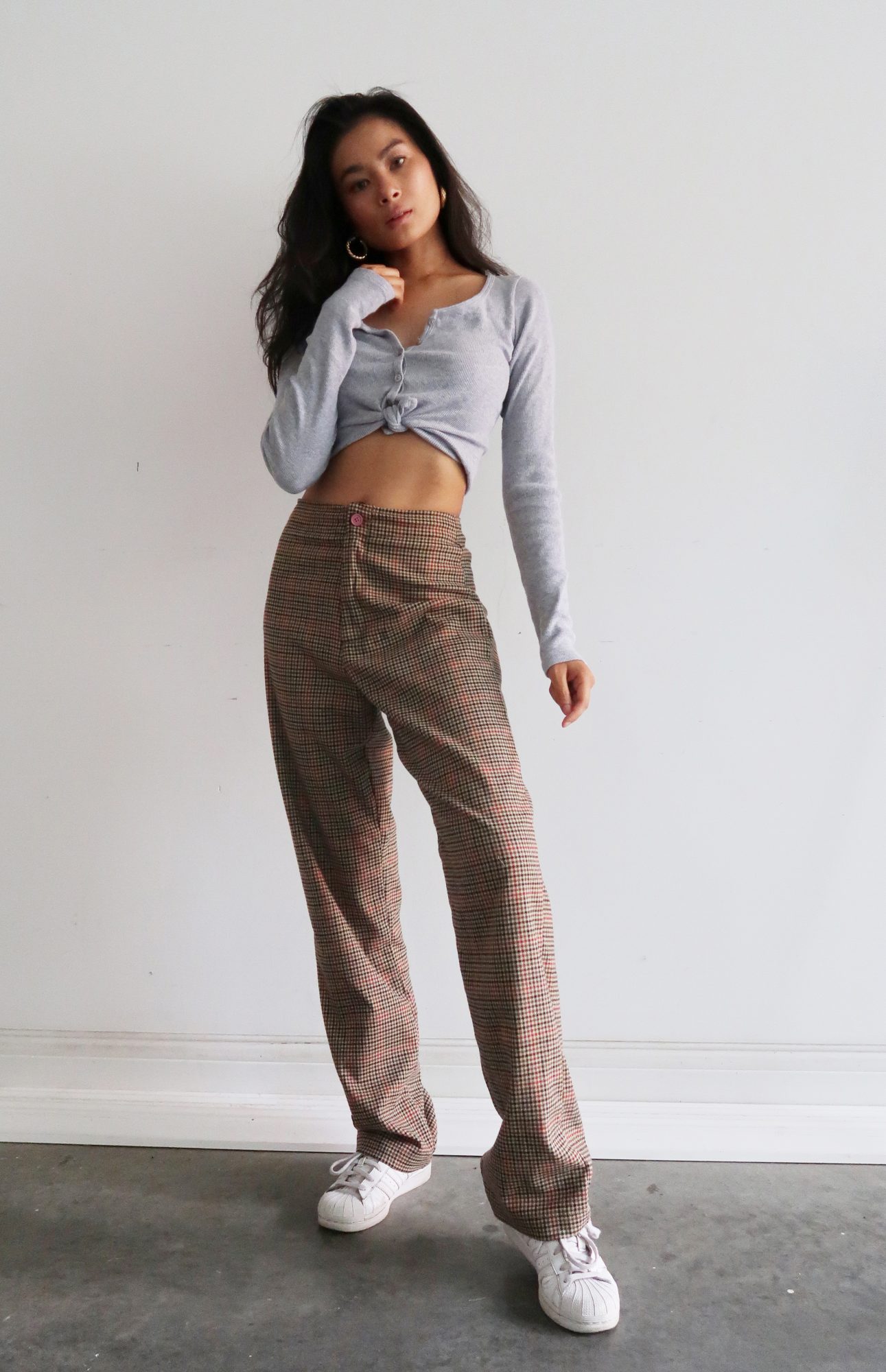 Shop it! $29 (orig. $39), Urbanoutfitters.com
Wishing your cardigan-top was a cropped cardigan-top? Take matters into your own hands and knot the bottom (note: This works best with thin fabrics). Opt for a pair of loose-fitting pants to play up the proportions and step into some white sneakers for an off-duty look.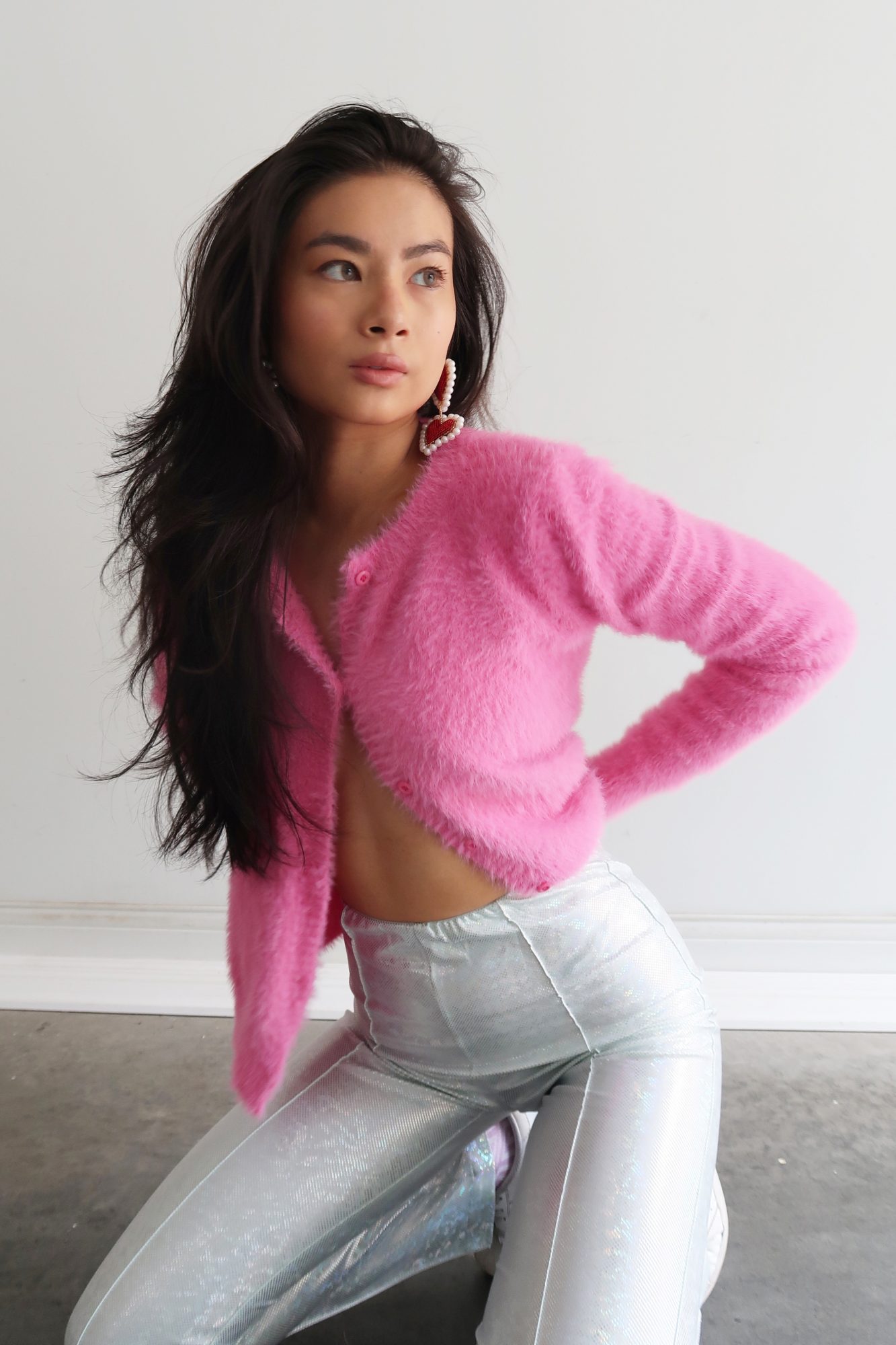 Shop it! $45, Princesspolly.com
Yeah, neutrals are cool, but have you ever worn a brightly colored cardigan and crazy disco pants that, together, make you feel worthy of being stopped by a street style photographer who will then post your photo online, making you instantly Insta-famous, earning you millions of dollars in sponsored posts, and eventually securing you an interview on the Jimmy Fallon Show as the most influential style star of all time? No? You should try it sometime.