People's new sexiest man alive was just revealed, and Chrissy Teigen's reaction has us cracking up
Sure, he was an EGOT already, but we're sure John Legend is just as excited about landing People magazine's coveted "sexiest man alive" title. (Does that give him an EGOTSma?) But honestly, what we're loving even more are Chrissy Teigen's hilarious reactions to her husband's newest achievement.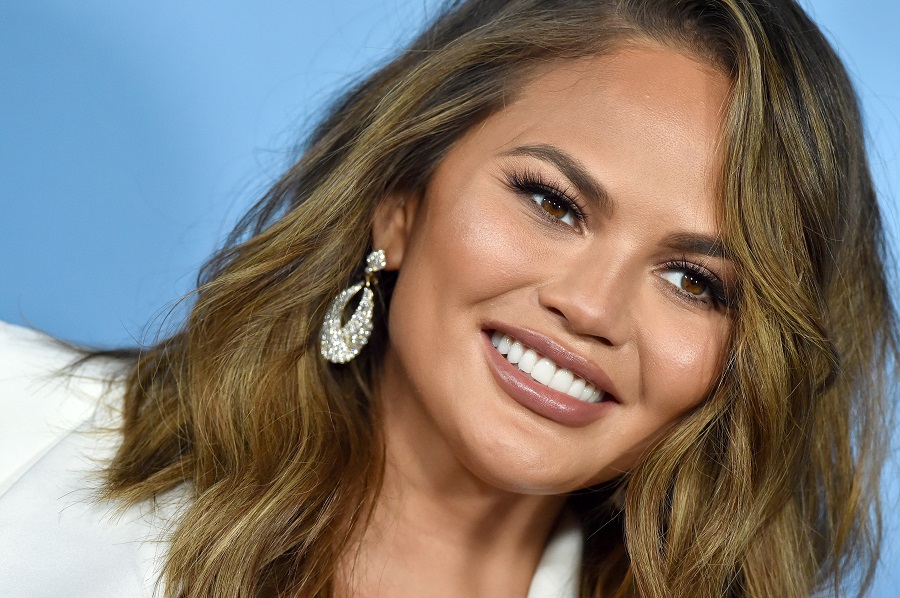 Yesterday, November 12th, People revealed Legend's "sexiest man alive" win and cover photo, on which we can confirm that Legend does, in fact, look like the sexiest man alive. And as we've come to expect from the internet's favorite comedian-who's-not-technically-a-comedian, Teigen came out with a series of hilarious tweets shortly after, starting with this one:
"my secret is out. I have fulfilled my dream of having boned @people's sexiest man alive!! an honor!!!!!" she wrote.
Soon after that, she shared a video of her and Legend's kids, 3-year-old Luna and 10-month-old Miles, not-reacting to the news. "Miles, are you so happy Daddy is the sexiest man alive?" Teigen asked, to which Miles responded with some incoherent babbling. "Luna, are you so happy Daddy is the sexiest man alive?" Teigen asked next, to which Luna responded with a kind of noncommittal nod, then asked if she could watch a movie.
"The kids…do not care," Teigen captioned. Even the world's sexiest living men can't please everyone. Let this be a lesson to us all.
But maybe our favorite reaction is Teigen prepping for the backlash. This is the internet, after all.
And for anyone concerned about Teigen's light ribbing, Legend told his fellow coaches on The Voice this week that beneath all the trolling, his wife is fully supportive of him and his achievements, whether music-, acting-, parenting-, or sexiness-related.
"You know, she makes fun of me almost all the time, but she hasn't even been snarky about this," he said. "She's, like, legit proud of me. I finally impressed my wife."
Legend has been characteristically humble about the whole "sexiest man alive" thing in general.
Our favorite holiday-season singer also tweeted a side-by-side pic of him circa 1995 in geeky glasses (still adorable, btw) and Elba's 2018 People cover story.
"1995 John would be very perplexed to be following 2018 @IdrisElba as #SexiestManAlive. Hell, 2019 John is about as equally perplexed but thank you @People for finding me sexy. I'll take it," he captioned.
Meanwhile, Teigen updated her Twitter bio to "de-motivational speaker currently sleeping with people's sexiest man alive." This just might be the sweetest thing we've seen since Teigen and Legend's twinning tattoos. Looks like Teigen is giving us live updates of the sexiest man alive's whereabouts, too: Eight hours ago, he made her a ham sandwich. We'll be following her tweets closely for the rest of the day for more LOLs—not that we weren't doing that already.