This is the sex position you should try, according to your zodiac sign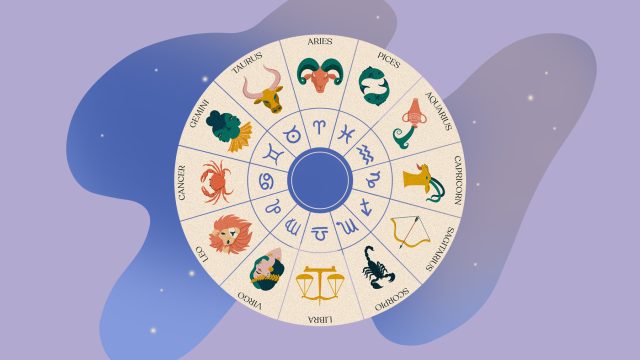 No matter how sexually open or adventurous you are, there's always room to try something new. Plus, it's almost Valentine's Day, which means time for flowers, romance, love, and you guessed it, sex. Whether you're getting it on with a partner, yourself, or someone new, everyone deserves some pleasure this Valentine's Day.  If you're looking to add some spice to your sex life but don't know where to start, not to fret. We've rounded up the best sex positions for your zodiac sign, so you can get it on with a blessing from the cosmos itself. And to make sure we're prescribing the perfect position for you, we enlisted the help of astrologer extraordinaire and horoscope queen for Coveteur, Amelia Quint, to make sure each zodiac sign has its ideal sensual match.
Whether you're a Scorpio or Leo looking for a little intimacy, or a Sagittarius or Aries looking for some extra fire, we got you. And if you want to try more than one position, check to see what sign Venus (planetary ruler of love, sex, and beauty) is in and give that position a go!
As always, make sure you have a conversation with your partner before you have sex; ask about being tested, about what their boundaries are, and about what turns them on. Sex is the best when there's clear communication, so don't be afraid to talk it out. Then when it comes time to do it, you'll be more than ready.
Happy sexing!
1Capricorn (December 22nd-January 19th)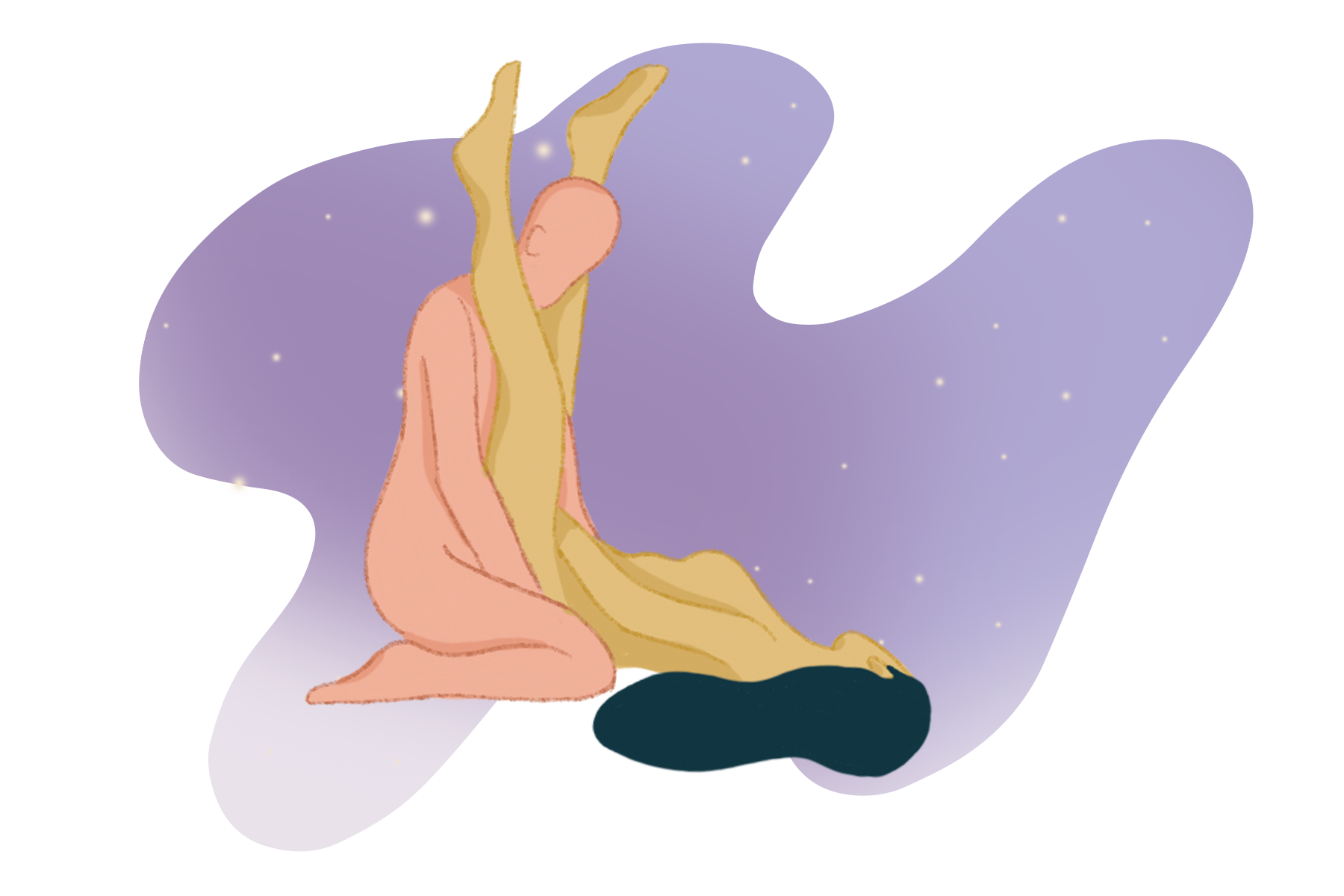 Position: Missionary with legs up
If it's not broken, don't fix it, right? Although missionary can get a bad rap, there are plenty of ways to spice it up. So this Valentine's Day, change it up, Capricorn! Throw your legs over your partner's shoulders to really lose yourself. You can even incorporate sex toys, restraints, or bondage if you really want to get rowdy.
2Aquarius (January 20th-February 18th)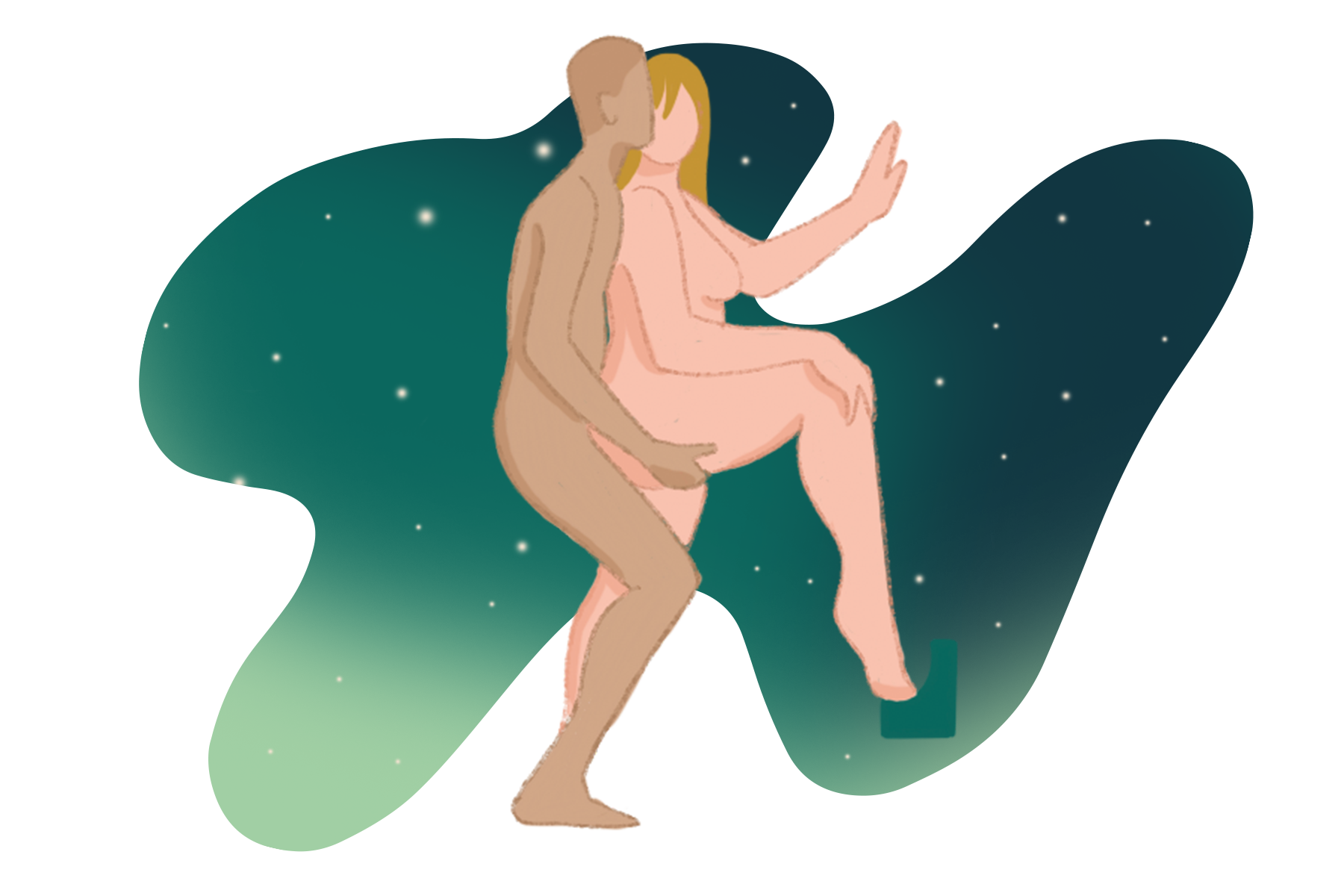 Position: Shower sex with prop
We know to expect the unexpected with you, Aquarius, which is why we wouldn't dare suggest you have sex in a boring old bed. Instead, try the shower! You can play with the temperature of the water to change it up, and incorporate props like a step or a handle so you can surrender to the moment without slipping and killing the vibe.
3Pisces (February 19th-March 20th)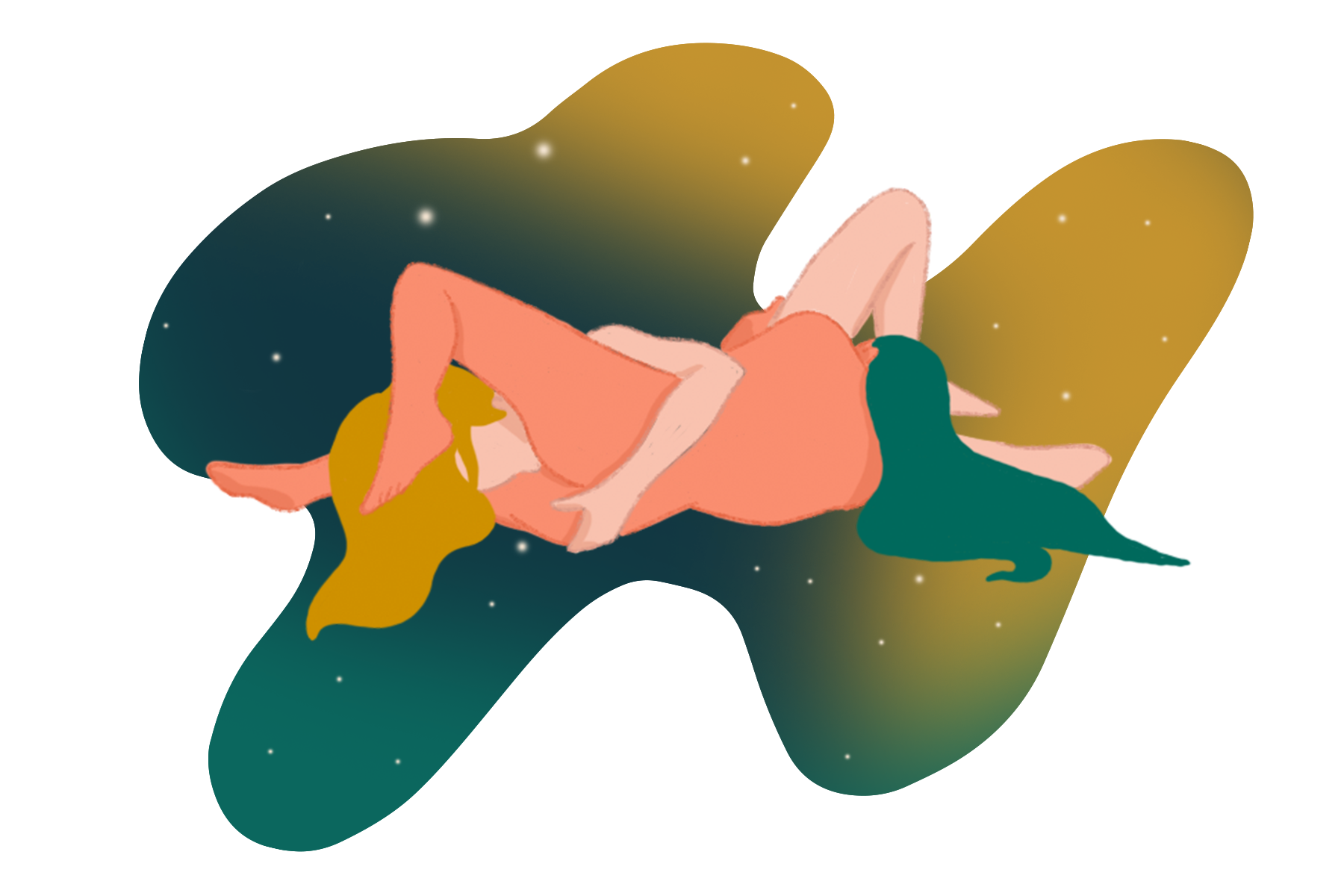 Position: 69
Isn't it funny how two fish swimming in a circle kind of looks like this position? If there's one thing that 69-ing can teach us, it's the power of giving and receiving. You need both, dear Pisces, and with this intimate position, you can learn even more about your partner's needs, and your own as well.
4Aries (March 21st-April 19th)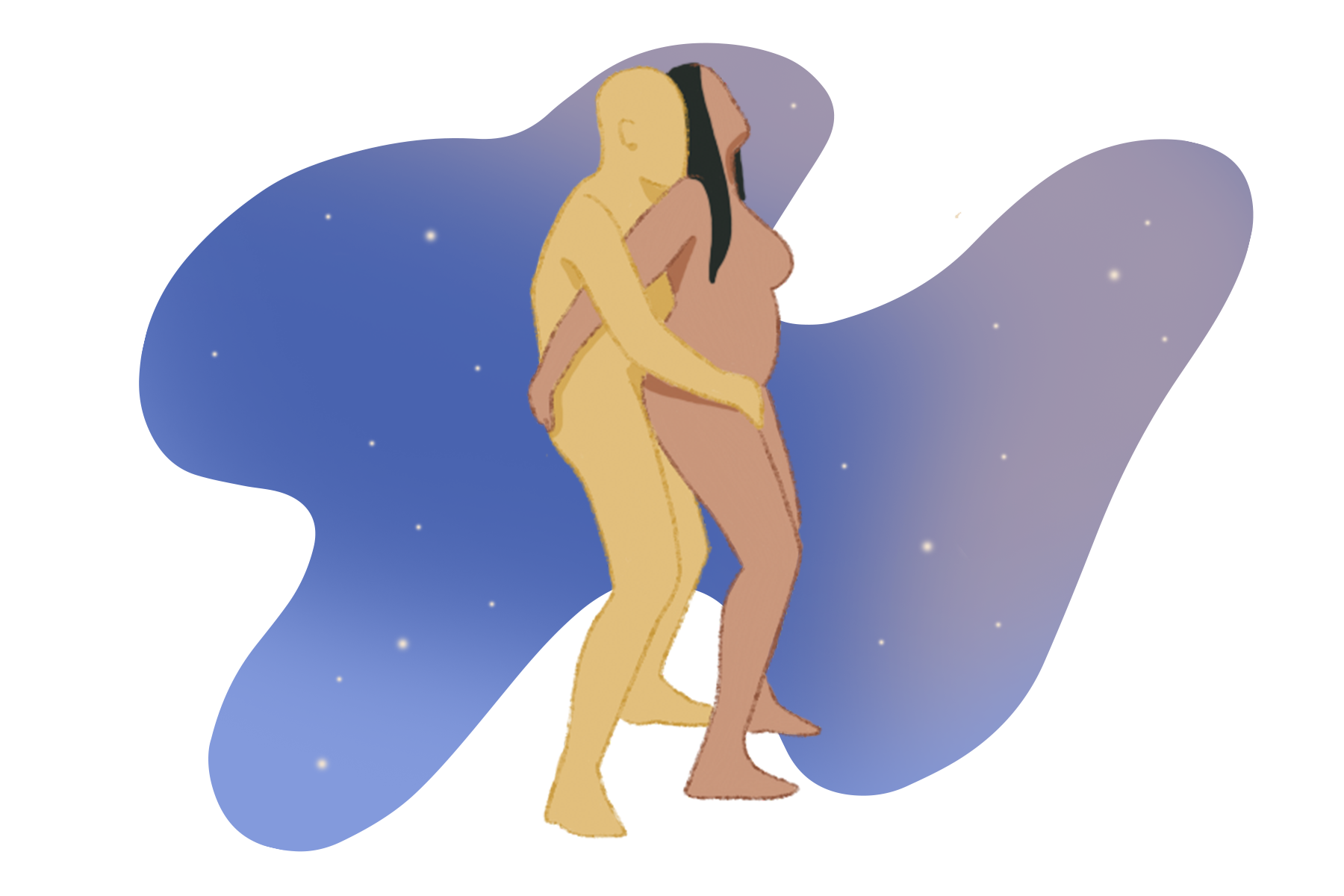 Position: Standing doggy-style
Getting it from behind can feel so good, but even some good ole doggy-style could use a makeover now and then. What better way to embrace your fiery side, Aries, then doing it standing up? It may be a challenge, but we have a feeling that will only make it better for you.
5Taurus (April 20th-May 20th)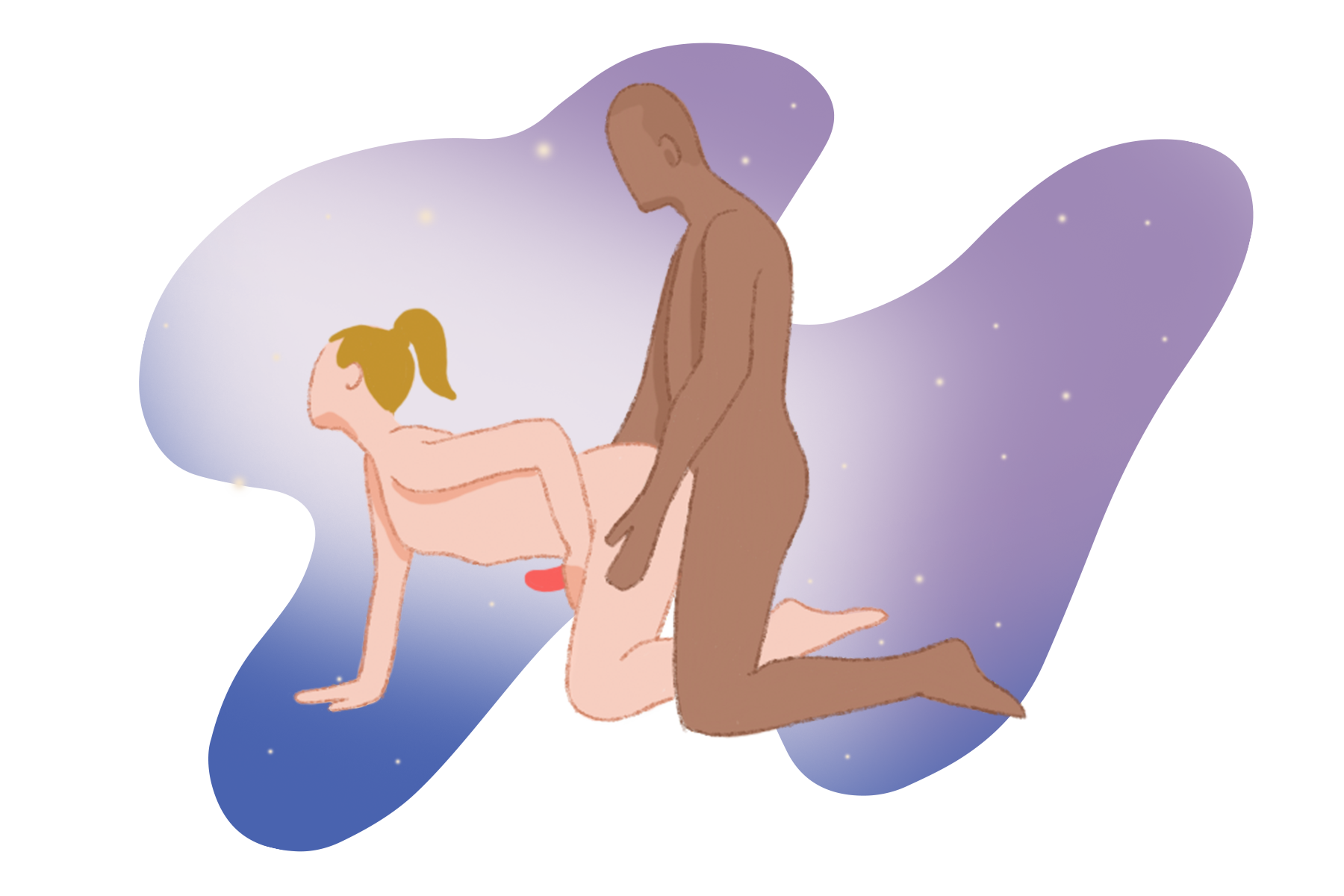 Position: Doggy with a vibrator
Just because you're ruled by Venus, the planet of love, doesn't mean you don't like to get a little dirty, Taurus! Your sensual nature means that your bliss is a priority, so why not try doggy-style while using a vibrator? You'll be sure to enjoy the range of sensations, and having control means you can get off on your own terms.
6Gemini (May 21st-June 20th)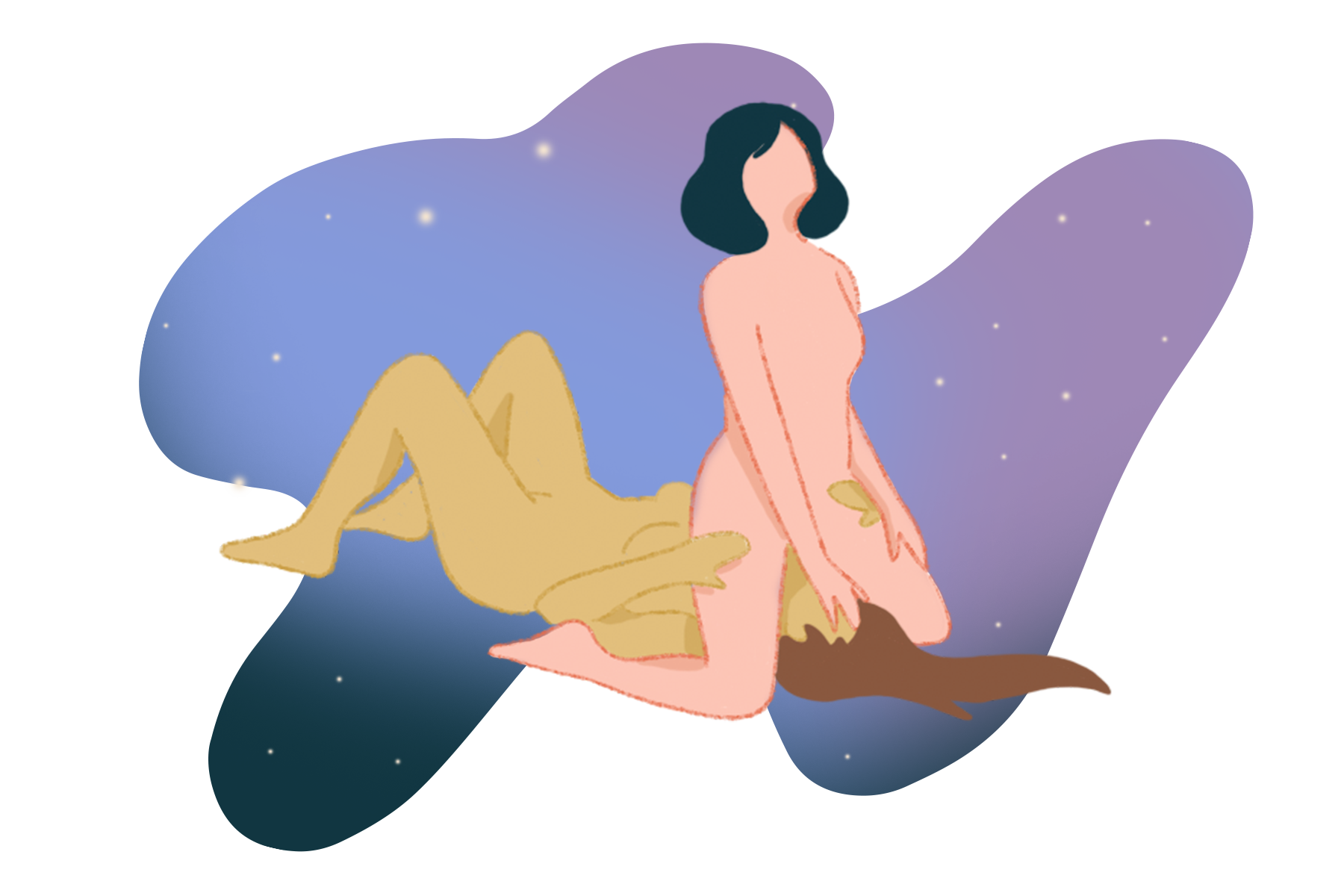 Position: Face sit
Sometimes we just need to receive! Whether you're the one doing the face sitting or receiving it, this position is sure to deepen the bond between you and your partner. Use your hands to touch, slap, and stroke for even more intense sensations. There's nothing wrong with letting your freak flag fly, so let it out!
7Cancer (June 21st-July 22nd)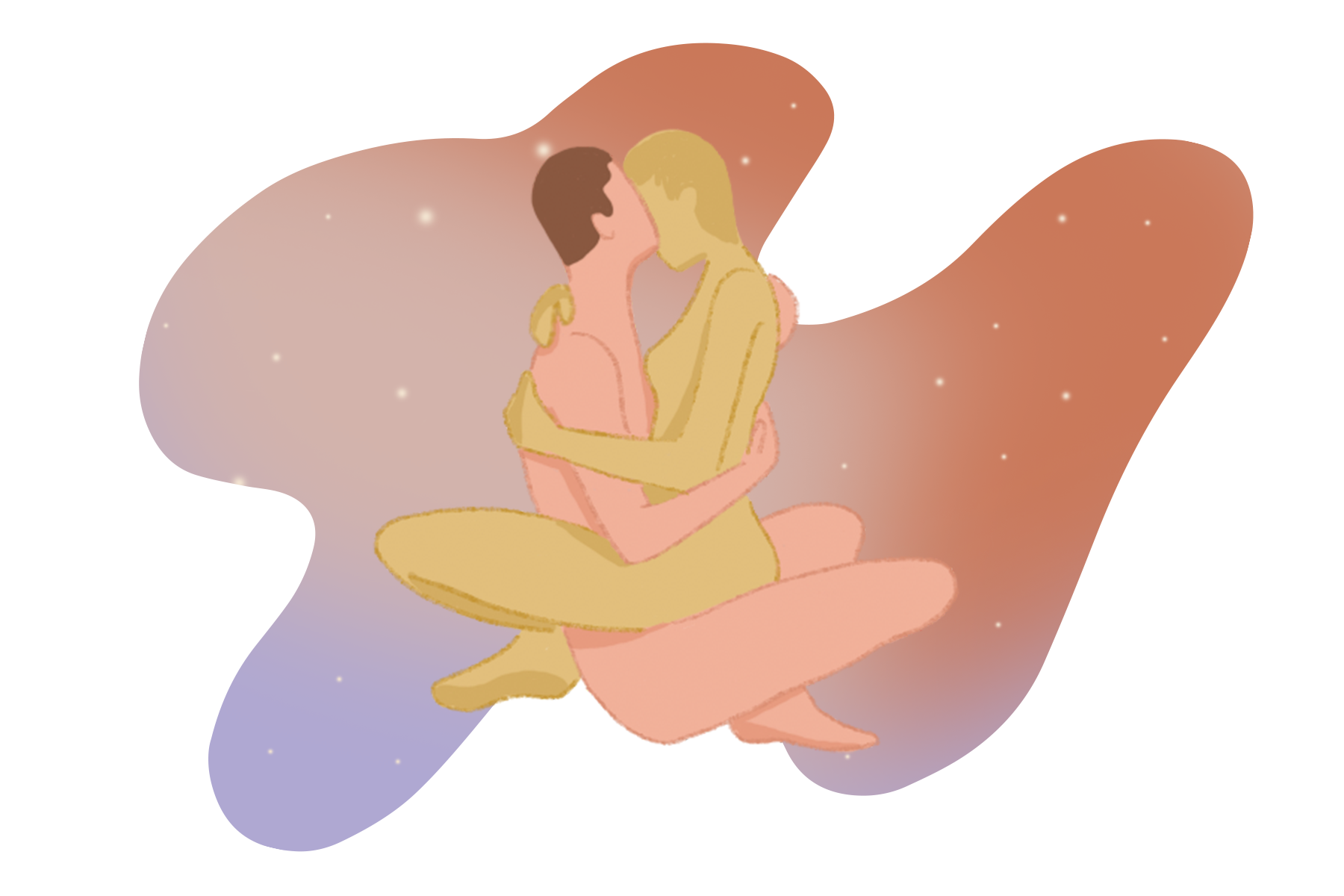 Position: Lotus
Sex can be super emotional, and you need a position that allows for intense connection, Cancer. This is why the lotus is perfect for you. You and your partner will be face-to-face, legs wrapped around one another and hearts pressed together. This allows for a physical and emotional connection, which is sure to make the sex even better. Plus, you can kiss! How romantic.
8Leo (July 23rd-August 22nd)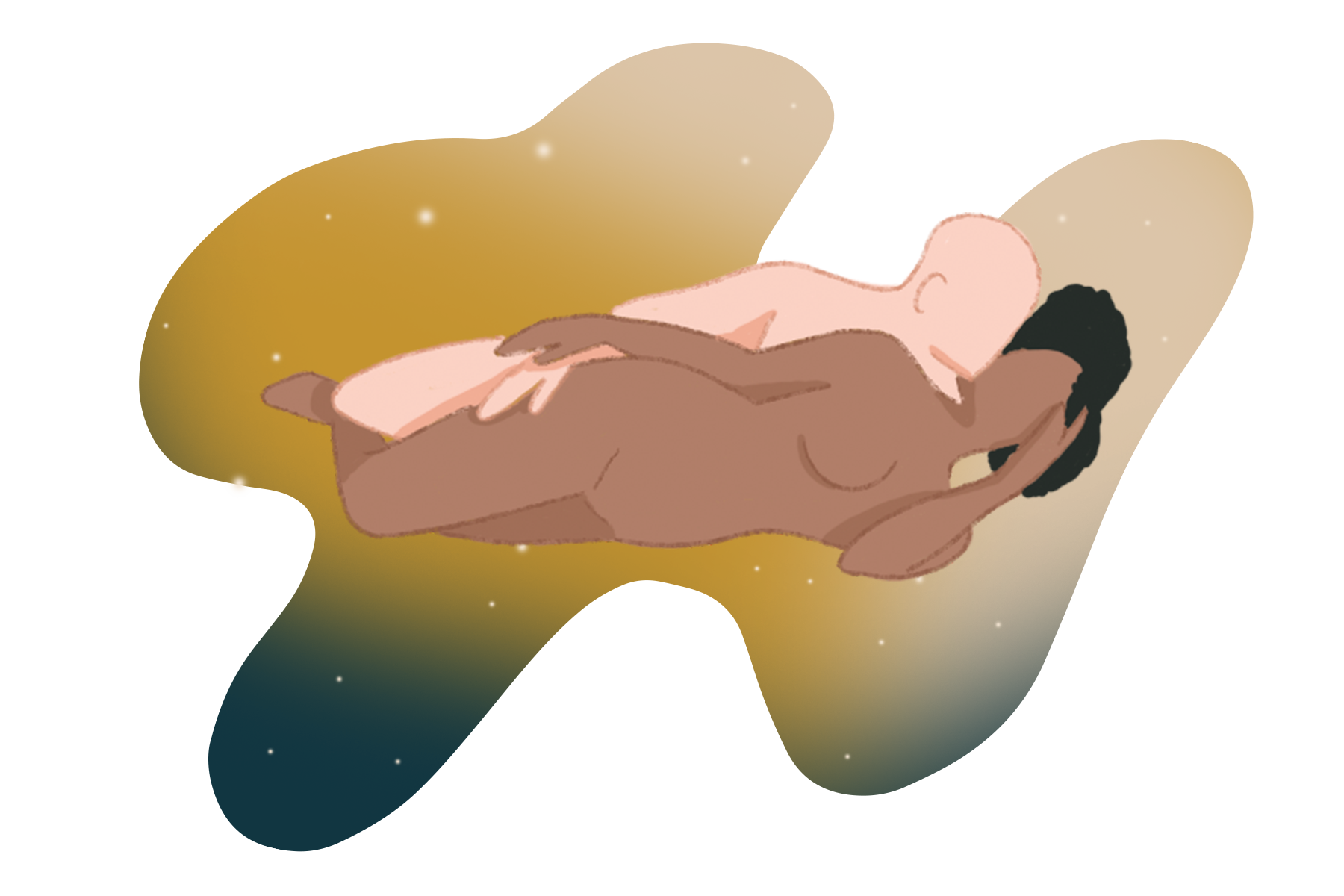 Position: Spooning
You may talk a big game, but at the end of the day you crave intimacy, dear Leo. So this Valentine's Day, why not engage in some lovey-dovey spooning sex? You want to be adored and cuddle, and this is the perfect way to do just that while still getting it on.
9Virgo (August 23rd-September 22nd)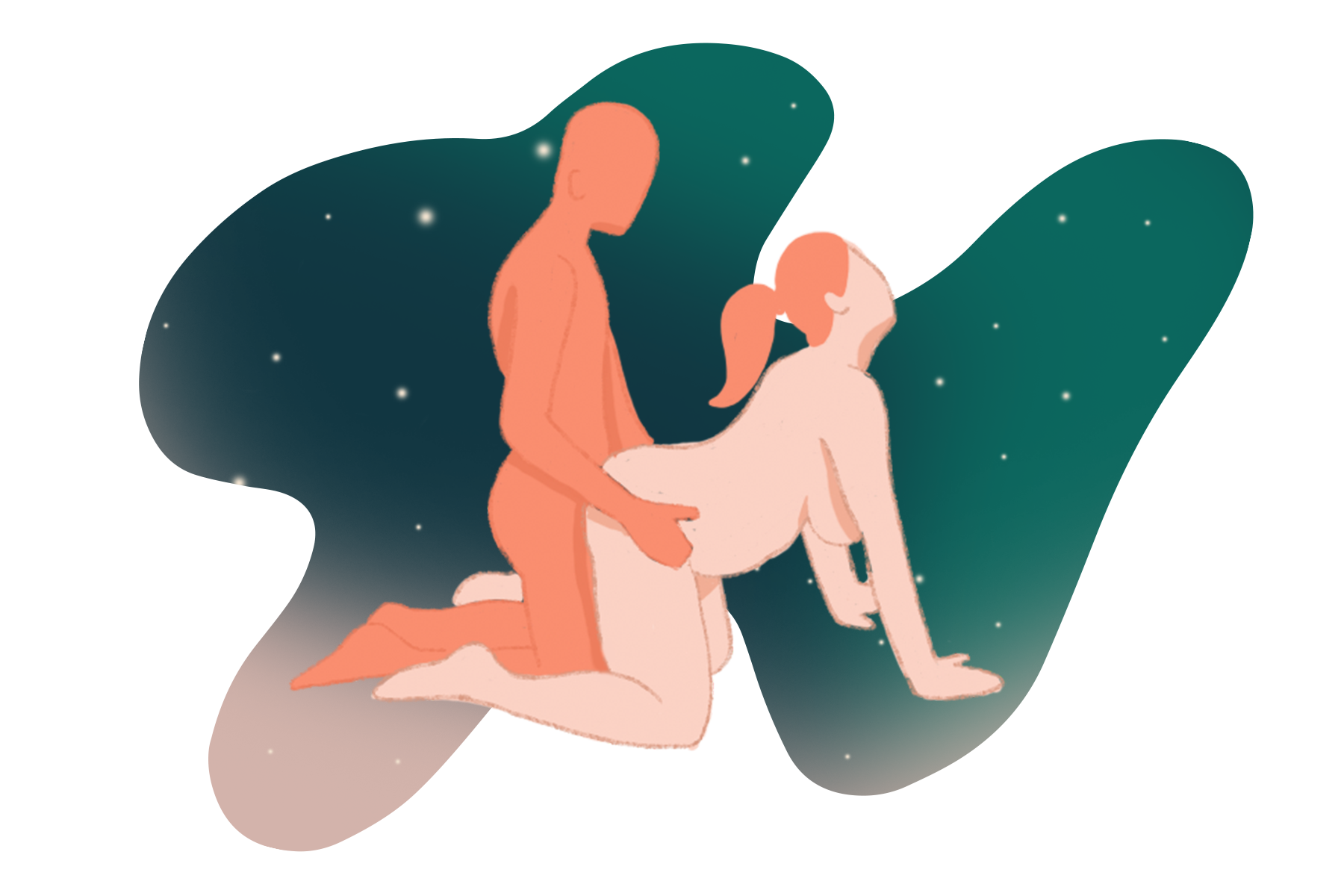 Position: Doggy 
The classics are classics for a reason, and that's how we feel about doggy-style. You have a dirty side, Virgo, which make this the perfect position for you. Talk to your partner about hair-pulling or spanking to spice it up for your next sex session, or include a blindfold to really drive them nuts.
10Libra (September 23rd-October 22nd)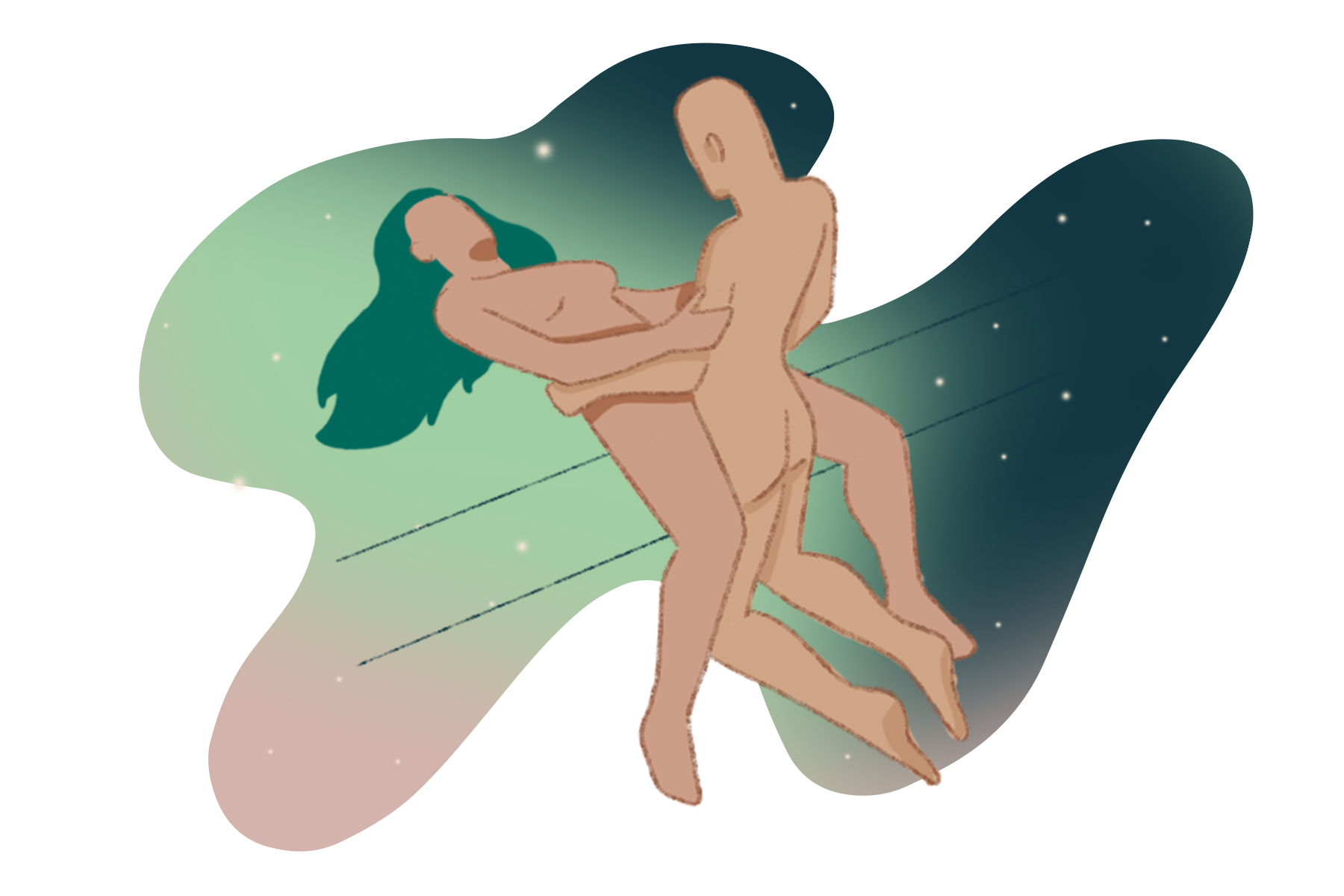 Position: On the edge
You're willing to try almost anything, Libra, which is why you need something with an edge. Instead of having sex on the bed, why not have it at the edge of your bed? Experimenting with new positions could be just what you need to bring some more fire into the bedroom. So relax, get comfortable, and open your mind and body to the possibilities.
11Scorpio (October 23rd-November 21st)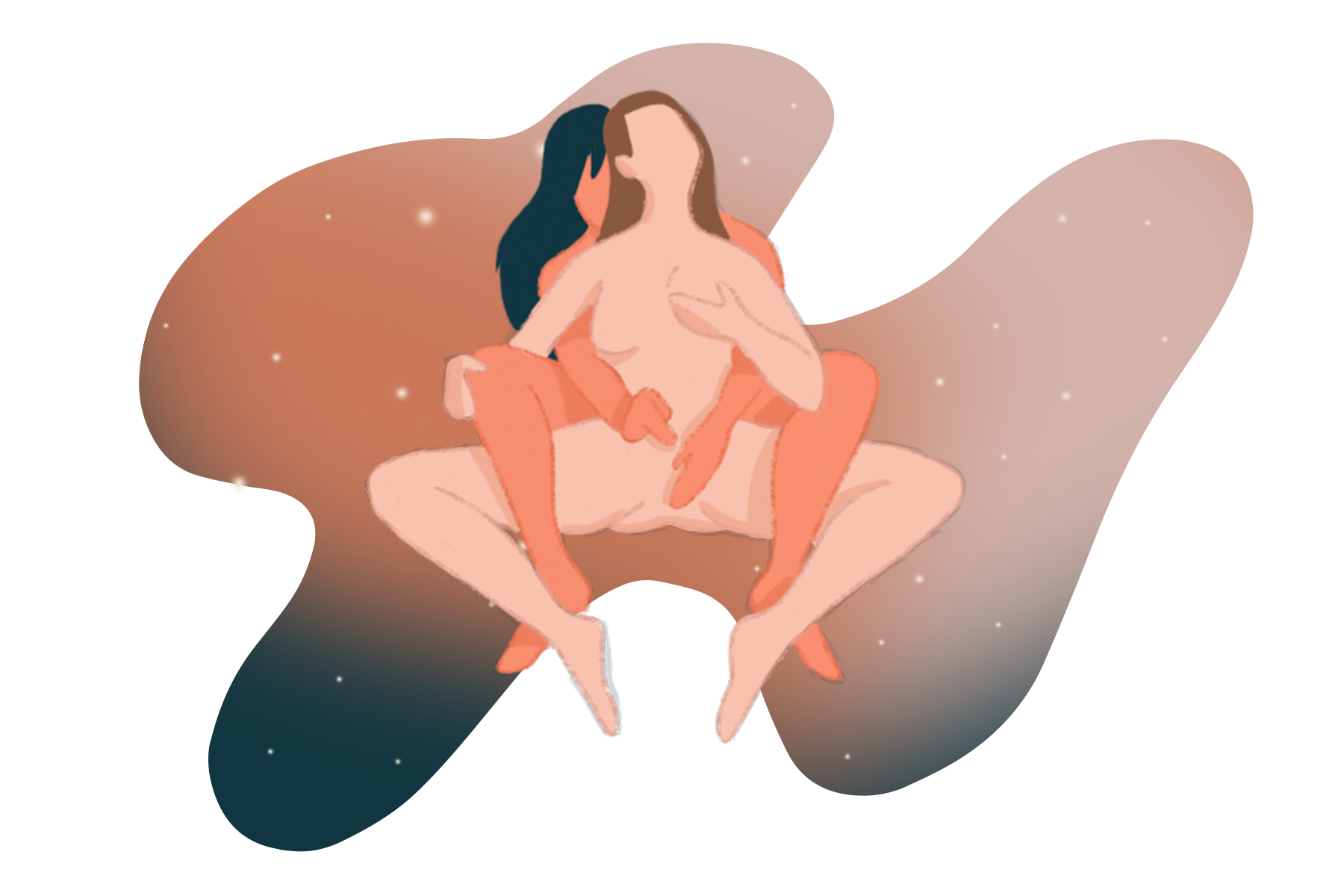 Position: Octopus
Underneath your tough exterior, you crave emotional vulnerability, Scorpio. The Octopus is sure to have you surrender to your emotional nature, while allowing you to indulge in a new way. Have your partner touch you while you touch yourself to help fulfill all your wildest fantasies. You can even incorporate sex toys into this for some extra va-va-voom.
12Sagittarius (November 22nd-December 21st)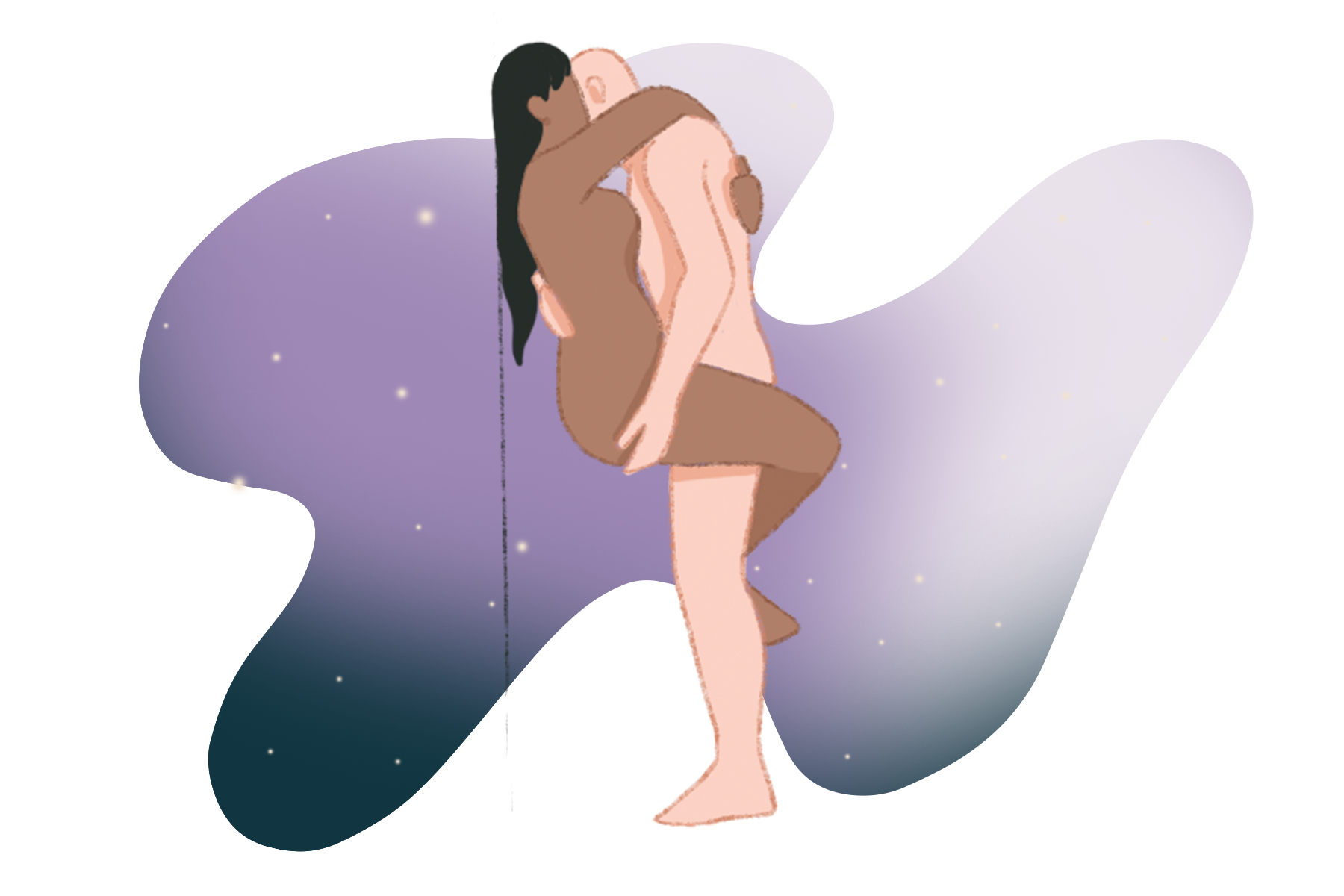 Position: Against the wall
You need a position as fiery as you are, Sagittarius, which is why wall sex is a match made in orgasmic heaven. Have your partner hold you up against the wall for a steamy sex session. Sometimes a change of scenery is all you need to take your love-making to the next level.
Above all, be safe. And remember that consent and communication are incredibly sexy.