Sex Education star Emma Mackey knows you think she looks like Margot Robbie, so let's all move on now, okay?
If you've binge-watched the new season of Sex Education on Netflix, there's a very good chance you might have asked yourself: Is breakout star Emma Mackey, who plays Maeve Wiley, related to Margot Robbie? The answer is no. In fact, the 24-year-old actress said she'd appreciate if people stopped comparing them.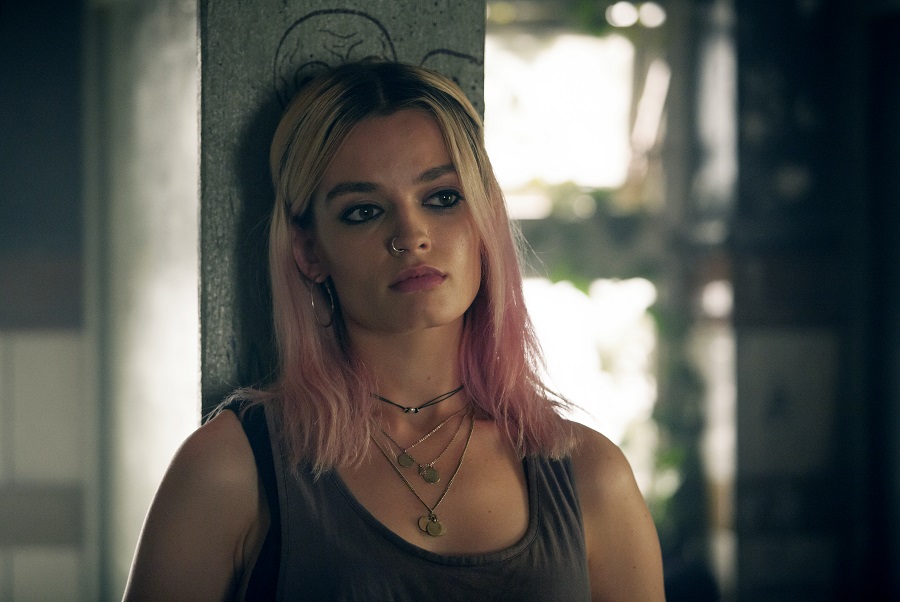 While speaking with the Independent, Mackey explained that while it's "lovely" to be compared to the Oscar-nominated Bombshell star, she asks that fans "focus on the jobs that they're both doing" as opposed to their likeness.
"I genuinely just don't see it at all, she told the outlet. "But it's fine. I wish people would stop comparing. Like, it's lovely to be compared to Margot Robbie, but mostly I'd rather people focus on the jobs that we're both doing rather than what we look like."
The British star went on to explain that "Hollywood churns out people who look the same and we love to put people in boxes," adding, "It's just a thing that we do as a species, we categorize people, we always have."
She's not wrong. When the Sex Education dropped, fans flooded Twitter with their thoughts on Mackey and Robbie's striking resemblance.
https://twitter.com/udfredirect/status/1214717467609763845
https://twitter.com/udfredirect/status/1218210756526821379
false
https://twitter.com/udfredirect/status/1219327006724083713
false
The pair look so much alike that some viewers initially thought it was Robbie who was starring on the show. In an interview with BBC Radio 1's Ali Plumb, the Australian actress said that she has been mistaken for the Mackey.
"Someone came up to me, I was eating a burger," Robbie explained. "And they were like 'I loved you in Sex Education, that show is so cool, we just started watching it.' And I was like 'I'm so sorry, it's not me.'"
In Season 2, Mackey is rocking dark brown hair instead of her Season 1 pink-streaked blonde hair, so she does look a little less like Robbie, who rocked a similar style while playing Harley Quinn.
https://www.instagram.com/p/B5QYrfvB2fM
Sex Education Season 2 is now available to stream on Netflix.