This same-sex couple were elected prom queens two years in a row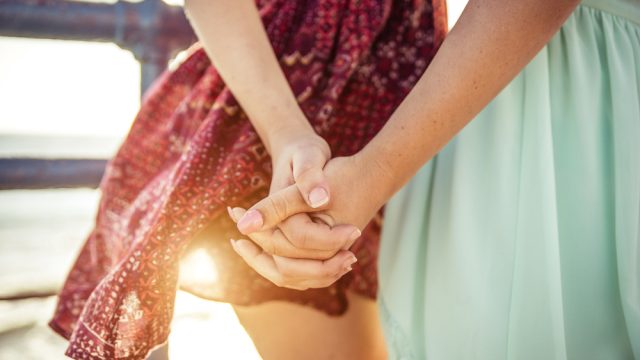 Prom season is upon us! We're seeing cool dress ideas everywhere, and hearing prom stories from all over the country. This one from Somerville High School in Massachusetts (literally) takes the crown. Adorable teen couple Learsi Ferrer and Miranda Melanson have been together for four years. According to Teen Vogue, the two both wanted to be on the prom court, but didn't want to compete with each other.
So they asked their class adviser if it would be okay for them to run together. Their adviser agreed, so the two were able to be on court together. Once their prom night hit, the two won!
Not only that, but they had won their junior prom the year before, and they were the first same sex couple in their school to win senior prom!
That is so amazing and sweet we cannot handle it!
Ferrer told Teen Vogue that, "It was a shocking moment, but yet felt completely normal. Not only were we elected twice but everyone acted as if we won for the first time."
Melanson then went on to add, "It was so unexpected, honestly. But once we were announced it felt like last time and felt normal. Everyone was just excited as we were."
According to The Boston Globe, the two danced to Bruno Mars' "Just the Way You Are" after winning.
While they didn't pick the song, they reportedly thought it was perfect. After graduating the couple plans on attending Bunker Hill Community College next year.
We're so happy for these lovely ladies! Winning prom court two years in a row is pretty cool, but being the first same sex couple to win prom court at your high school is seriously historic. Hopefully it will pave the way for more amazing couples to run together and win in the name of dancing and love!