There was an impromptu "Sex and the City" reunion in NYC, and now we're having the best kind of flashbacks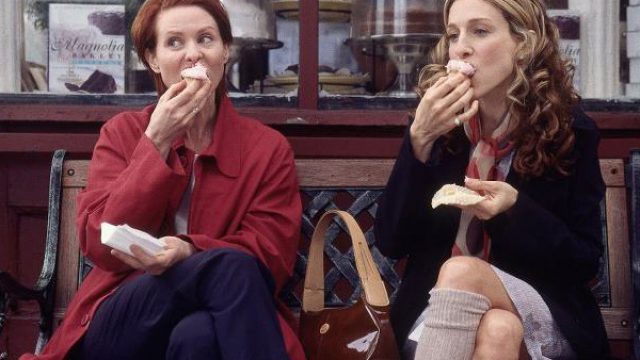 Happy Friday, indeed! There was a mini Sex and the City reunion yesterday, and it is making us SO happy.
Who knew all it took was an Off-Broadway premiere to reunite a few of our favorite SATC characters? Okay, we actually might've been able to guess this, but either way, it's a good day for TV lovers.
On Thursday, Sarah Jessica Parker and Cynthia Nixon gave us the mini Sex and the City reunion we've been waiting for. Sure, we'd love to see them back on TV or in another movie together, but NYC nights on the town will do for now.
The two former co-stars were spotted at the premiere of Off-Broadway's newest play, Evening at the Talk House.
These two were photographed chatting non-stop throughout the night. It gives us so many Carrie Bradshaw and Miranda Hobbs flashbacks, and we're loving it.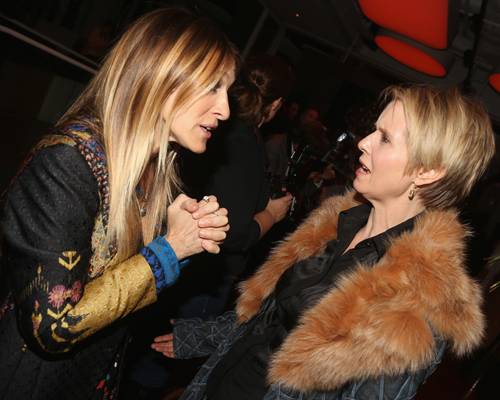 In typical Sex and the City fashion, both Parker and Nixon donned gorgeous looks to the event. Seriously, these coats are definitely something both Carrie and Miranda would approve of. Don't you think?
The play stars Parker's husband, Matthew Broderick, so obviously he had to get in on the reunion fun with the ladies.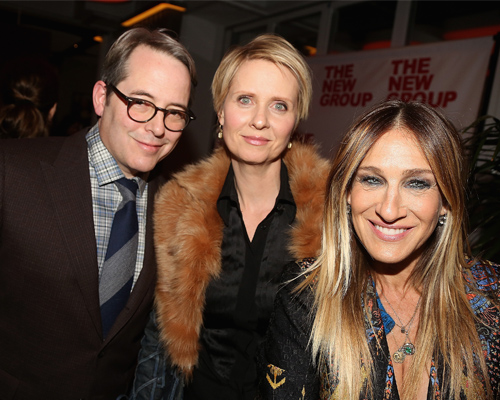 We wonder what Carrie would've written about her romance with Broderick if he had been one of her many boyfriends on the series?
While we're not sure how Carrie would've felt about the actor, Parker was all smiles as she posed with her husband of almost 20 years.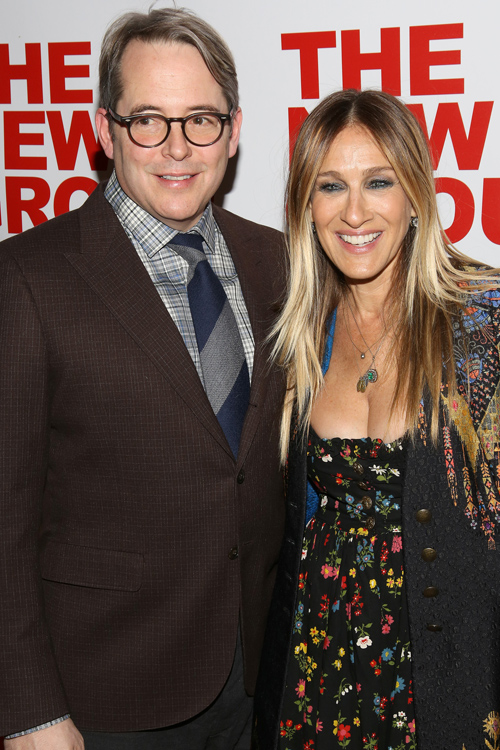 In addition to spending time with one of her TV BFFs and her husband, Parker reunited with another SATC star that night.
Mario Cantone, who played Anthony Marantino on the show (aka Charlotte's best friend), also made an appearance at the opening. The two looked like they were having a blast together throughout the night, and it makes us wish Willie Garson (aka Stanford) was there too.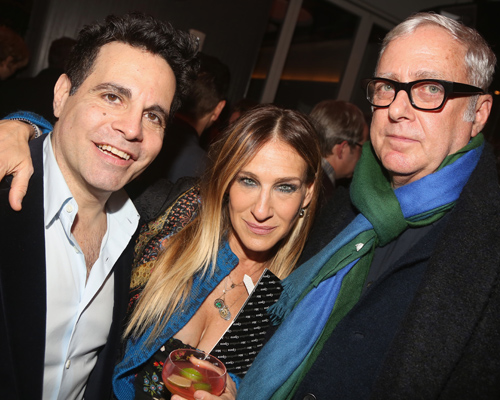 Okay, now we are in a serious need of a Sex and the City TV reunion. It NEEDS to happen! Please, please, please!