Watch Seth Meyers try to do the most Boston accents ever
If you've ever seen a movie set in Boston, no matter what the movie, you know one thing is going to happen: everyone is going to have a (sometimes not great) Boston accent. It's inevitable. Good Will Hunting, The Departed, even most recently Spotlight, it's Boston-accents to the wall, even if it's not needed for the plot.
So, now prepare yourselves for the MOST Boston accents ever in a movie, courtesy of Seth Meyers. The late night house just premiered his newest video, a trailer for a movie simply titled, "Boston Accents." It's wicked hilarious you guys.
You probably never realized there were this many Boston accents. Even if you're from the Boston area, some of these accents are surprising, as Meyers finds new ways to drop his R's and incorporate the word "pissah" into conversation.
Other things that always happen in a Boston-based movie include: people talking about other areas in Massachusetts, like the common man can correctly pronounce words like Worcester and Woburn; Fenway Park; and a thousand Dropkick Murphy songs. And then there's always that one actor who doesn't even bother trying to master a Boston accent, because he knows it's never going to work. TBH, the accent never works, unless you're Mark Wahlberg.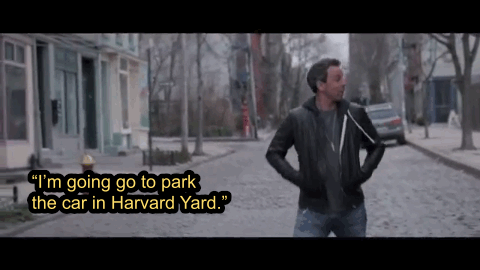 While Meyers does play every single role in this "Boston Accent" movie, he doesn't direct it. That's a job for Boston boy Ben Affleck, of course.
Image via NBC