Seth Meyers revealed the special meaning behind his new son's unique name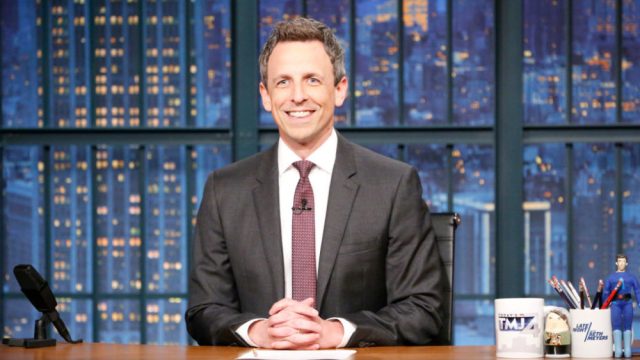 Last night, April 9th, on Late Night with Seth Meyers, the host told the story of how his wife had given birth to their second child in the lobby of their apartment building. Thankfully, despite the unusual birth location, both mother and baby are healthy. But what is the name of Seth Meyers' baby, and how did he and his wife choose it?
Meyers revealed that his son's name is Axel Strahl Meyers. Axel's middle name, Strahl, has a special meaning for Meyers and his wife, Alexi Ashe. Meyers told his audience that he and Ashe chose the name to honor Ashe's grandparents, who met in Austria after being freed from a concentration camp during World War II.
As for "Axel," Meyers said that he and his wife simply chose the name because they liked it, but he joked that it was inspired by the firefighters who showed up to cut the baby's umbilical cord.
"We named him Axel because it's just a name we like, but I'm gonna tell him it's because firemen were there when he was born," Meyers joked.
The full story of Axel's birth can be watched in the video below.
https://www.youtube.com/watch?v=BYG1qf3XJNM?feature=oembed
In addition to their new baby, Meyers and his wife have a 2-year-old son, Ashe Olsen Meyers (who was almost born in an Uber himself). After Ashe's birth, Meyers explained that his son's name was a combination of his wife's maiden name (Ashe) and his mother's maiden name (Olsen).
We're glad that Meyers' baby was born safely and is healthy. Welcome to the world, Axel Strahl!