Seth MacFarlane singing "The Christmas Song" is not only festive, but incredibly impressive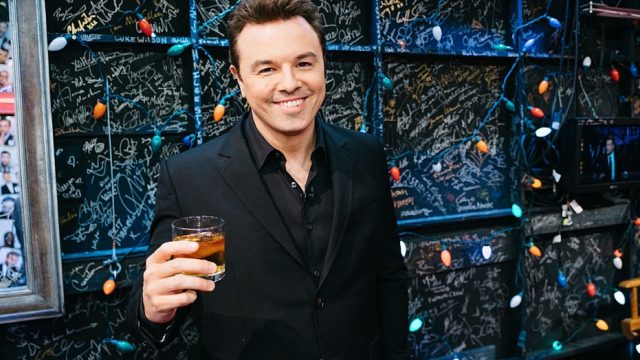 Even if you're not a big fan of Family Guy, you have to admit that it was created by a pretty talented individual! While we knew that he had a voice on him, Seth MacFarlane blew us away with "The Christmas Song," which he sang on a recent episode of The Late Late Show With James Corden.
Way back in 2014, MacFarlane actually released his own Christmas album. Called Holiday for Swing, it was his second studio release, and featured musical collaborations with artists like Sara Bareilles and Norah Jones.
After watching this performance, we're going to buy a copy — not only is it family friendly, but it sounds like the perfect soundtrack to unwrap presents to.
https://www.youtube.com/watch?v=85Q6jk0txzo
Seriously, we wish we could have heard more. In fact, it's a shame that Corden didn't invite him to do a holiday-themed Carpool Karaoke segment!
 (Well, there's always next year.)
Before you head home for the holidays, you'll probably make a playlist for the car ride down — and you should definitely consider putting a few MacFarlane Christmas songs on there.
If you dig "The Christmas Song," it's actually featured as the last track of his album — but, he also covers classics like "Let It Snow" and "I'll Be Home For Christmas." Really, you can't lose. These tracks will definitely make you view MacFarlane in a whole new way.