There's been a setback in Kesha's case against Dr. Luke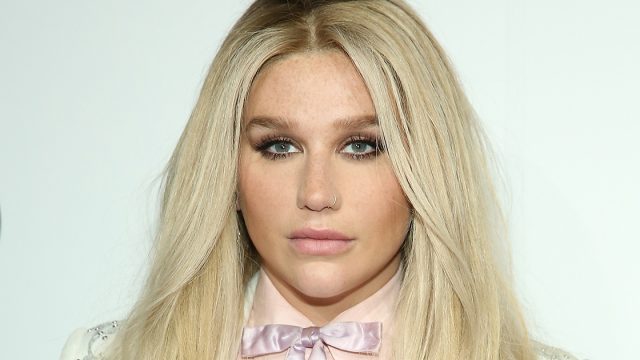 Yesterday (March 21st) saw the pop singer Kesha lose another battle in her legal case against producer Dr. Luke.
It was reported earlier this year the Dr. Luke had added a defamation claim to his countersuit against Kesha, who had in turn added her own claims that Dr. Luke was withholding royalty payments (something he vehemently denied). The singer also suggested that Dr. Luke, real name Lukasz Gottwald, was also holding back the release of her new album.
"While the parties are finally recording, to date, not one song has been approved, no release date has been set, and there has been no agreement on the critical issue of whether the album will be promoted commensurate with an artist of Kesha's stature and historical success," court documents detailed. "Kesha cannot be left indefinitely in the hands of Dr. Luke without the protection of the Court or the intervention of Sony as a buffer between Dr. Luke and Kesha. Such a situation is completely untenable."
However, now it seems that Kesha has experienced another set back in the ongoing legal battle.
According to a report on The Hollywood Reporter, a judge ruled against Kesha's amended lawsuit. The singer had suggested that Dr. Luke had, in fact, voided his contract with her due to late royalty payments. However, a judge sided with Dr. Luke, noting that Kesha didn't provide the appropriate notice of 30 days, suggesting that she "made no showing that it would have been futile to send an appropriate notice or that she was prevented from doing so."
"Thus, Kesha may not assert a counterclaim for breach of the Prescription Agreement," the judge ruled.
The judge also suggested that Dr. Luke wasn't in breach of the covenant of good faith and fair dealing, despite Kesha's claims of abuse, threats, and the her accusations that the producer was unwilling to release her third album.
Kesha had also included in her new amendments that Dr. Luke's dealings with Sony were ending this month, suggesting that because of this her career would, ultimately, be left in limbo. The judge, however, stated that this was "speculative" and "not justiciable."
"Furthermore, KMI [Dr. Luke's company] may not choose to exercise its options for future albums after the third is released," the judge said.
https://www.instagram.com/p/BRr4ih7B9YI
Most shockingly, however, was Judge Kornreich's assertion that "with respect to the Prescription Agreement, signed in November 2008, Gottwald's allegedly abusive behavior was foreseeable," noting that "Kesha has admitted that Gottwald's alleged abuse began at the outset of their relationship in 2005."
Finally, Kesha's claims that under Californian contract law recording contracts must end within seven years were also thrown out, with the judge stating that because Kesha had signed her recording contract in New York they were only subjected to laws in that state.
"The parties' choice of New York law should be enforced, unless the public policy of another jurisdiction has an overriding concern so strong that it trumps New York's strong public policy in maintaining and fostering its undisputed status as the preeminent commercial and financial nerve center of the world," the judge wrote. "Turning to the case at bar, the parties to the Gottwald Agreements could have provided that they would terminate in seven years. The parties, represented by sophisticated counsel, chose not to put such an explicit provision into the agreements. Thus, their choice of law should be enforced. Moreover, the single 1944 case cited by Kesha that mentions California's public policy in enacting 2855 does not demonstrate an overriding public interest that is materially greater than New York's interest in enforcing the parties' choice of New York law."
As THR point out, if Kesha were to appeal this latter part of the judges ruling, it could have a huge knock-on effect for other artists.
Meanwhile, despite the bad news, Kesha shared an Instagram photo in which she teased that she had "some secret happy news ??????????" 
Her case against Dr. Luke is on going.