Set your alarms because Kylie Cosmetics' new Royal Peach palette comes out today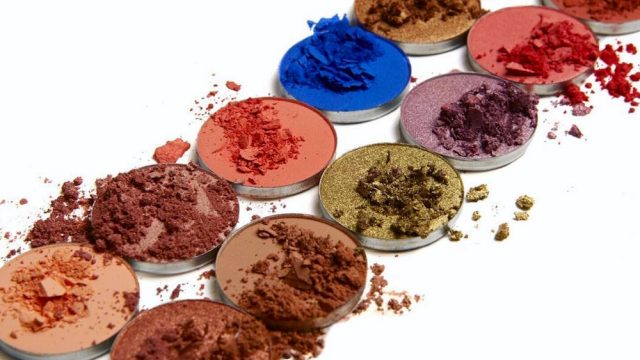 With all the amazing new products that have been launching since the new year, it's been hard to keep up with all the new information barreling its way through the internet and into our brains! We all need a little help sometimes, so we're here to remind you that a really big one is dropping today: Kylie Cosmetics' Royal Peach Palette! It's here!
When we first heard about the palette, we weren't surprised to hear that Kylie was capitalizing on the peach trend with her newest shadows. It's truly the color of the season! But knowing Kylie, she definitely put her own spin on it to make a truly glam, unique peach palette to brighten up our worlds.
You'll be able to get your own at 3 p.m. PST today!
https://www.instagram.com/p/BPKBwgiBLIQ
And you know these babies are gonna sell out immediately, so you better have those typin' fingers ready and that browser set to KylieCosmetics.com!
https://www.instagram.com/p/BPBOCHBFyz5
The Royal Peach Palette boasts 12 lovely shades to mix and match while creating the perfect look for yourself! Will you go sexy? Subtle? Sweet? Glam? The options are endless!
https://www.instagram.com/p/BPDswsCA7vf
Don't you just love seeing what all the different shadows are named? Duchess looks like it's next-level chic!
A few lucky makeup artists have already been able to get their hands on the palette and create some original looks, and they're all fierce and absolutely gorgeous!
https://www.instagram.com/p/BO_SptqA1Q1
https://www.instagram.com/p/BO_UAJzAeYy
It's gonna be so fun to incorporate the different shades together. No two looks are alike!
https://www.instagram.com/p/BO-5G7bgtKI
The shades are all highly pigmented and formulated to be long-lasting no matter what activities you might be partaking in, though that's to be expected with the quality of Kylie's products!
Are you itching to get your hands on this palette? There's a lot of peach competition going on in the beauty world these days, but we wouldn't be surprised if Kylie's take on it is the reigning peach palette. It's called Royal Peach for a reason!